James Levine returns to the Metropolitan Opera podium
The company's inaugural production starred tenor Plácido Domingo in the role of Verdi's tragic hero. Its opening night has become the stuff of local legend -- the curtain failed to rise completely, resulting in a delay of several minutes.
(Robert Cahen )
Above: A 2008 dress rehearsal of "Tristan and Isolde" by LA Opera with John Treleaven, right, as Tristan and Linda Wilson as Isolde in Act 3.
Designed by David Hockney, the colorful staging of Wagner's masterpiece became a signature production of the young company. Other memorable productions created by the company include this season's "Il Foscari"; "Grendel," directed by Julie Taymor; and Herbert Ross' traditional "La Boheme."
(Lawrence K. Ho / Los Angeles Times)
The dual leadership of Domingo, right, and Baitzel helped turn L.A. Opera into an internationally recognized force in classical music. Baitzel joined the company in 2001 and died in 2007; Domingo began in 2000 and currently serves as general director.
(Los Angeles Times)
Appointed in 2003 as the company's first music director, Nagano brought a consistent orchestral excellence to the company. He left L.A. Opera in 2006 and was succeeded by James Conlon, who has led the Paris National Opera among other European companies and who continues as music director.
(Johannes Simon / Getty Images)
The company staged its first-ever production of Wagner's "Ring" cycle operas starting in 2009. The productions, directed by Achim Freyer, came with a price tag of $31 million and proved to be critically divisive and controversial.
(Lawrence K. Ho / Los Angeles Times)
In 2009, L.A. Opera received an emergency loan of $14 million from the county to address financial difficulties that stemmed from the weak economy and the expensive "Ring" cycle production. L.A. Opera repaid the loan in full in December 2012.
(Irfan Khan / Los Angeles Times)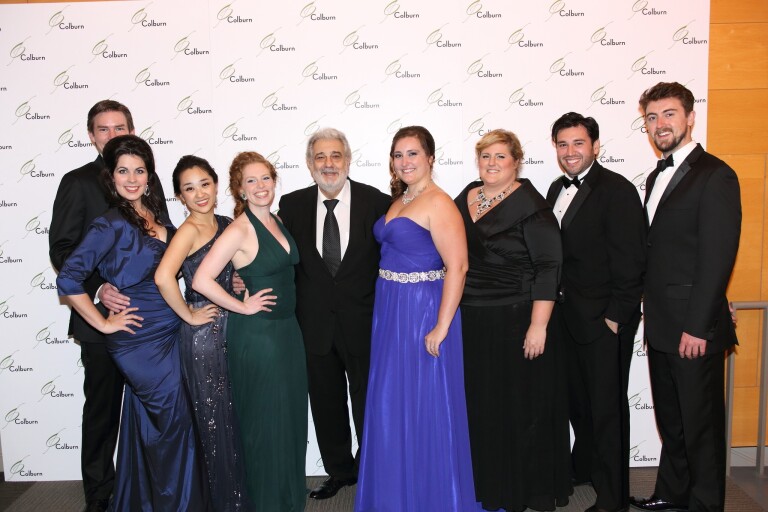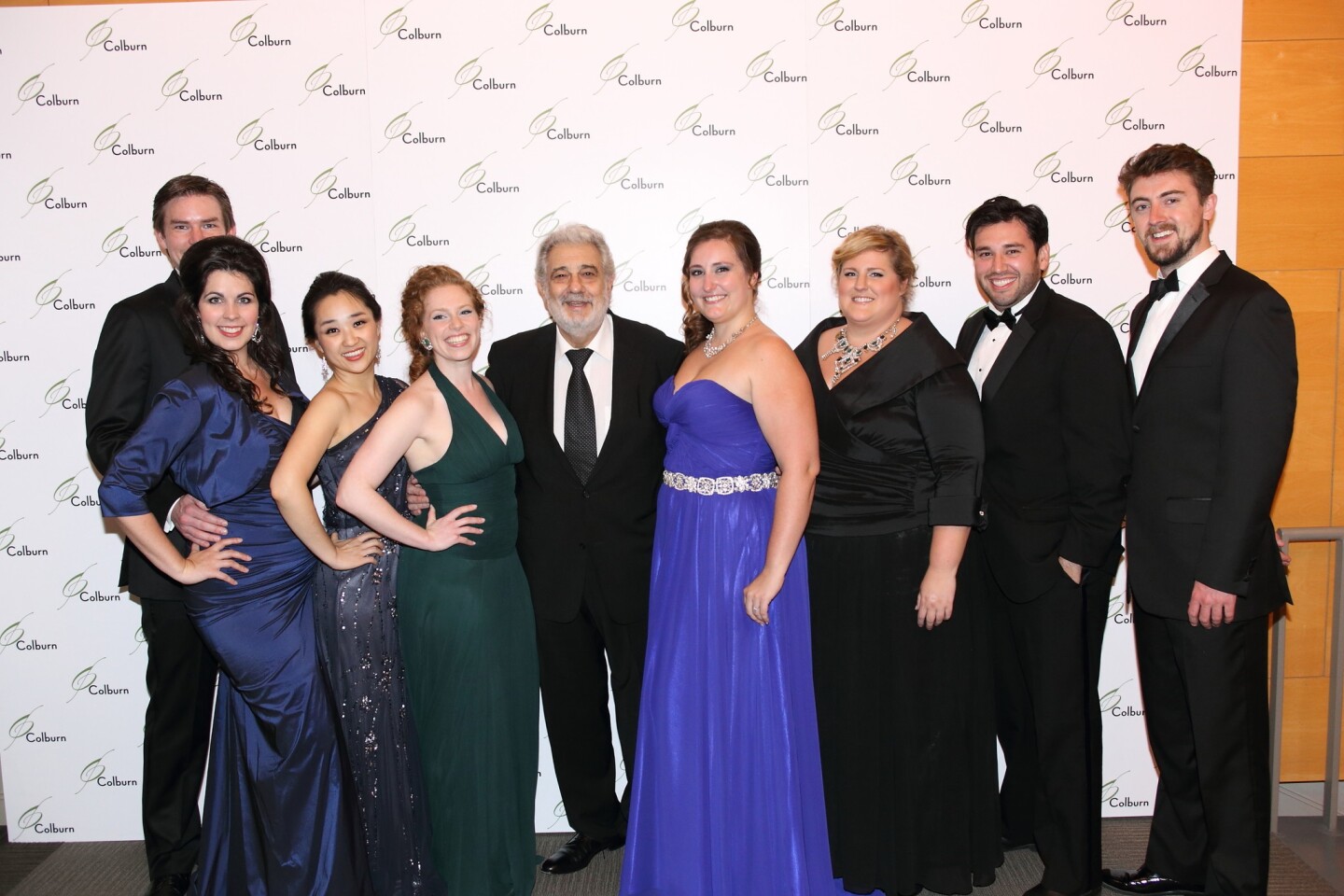 The Los Angeles Opera
received $4.3 million in new gifts
from the Colburn Foundation and Eugene and Marilyn Stein for its young-artists program.
The program, which began in 2006, offers a paid residency for young opera singers at the beginning of their professional careers. Placido Domingo, the company's general director, helped to found the program and continues to oversee it.
(Robert Millard / LA Opera )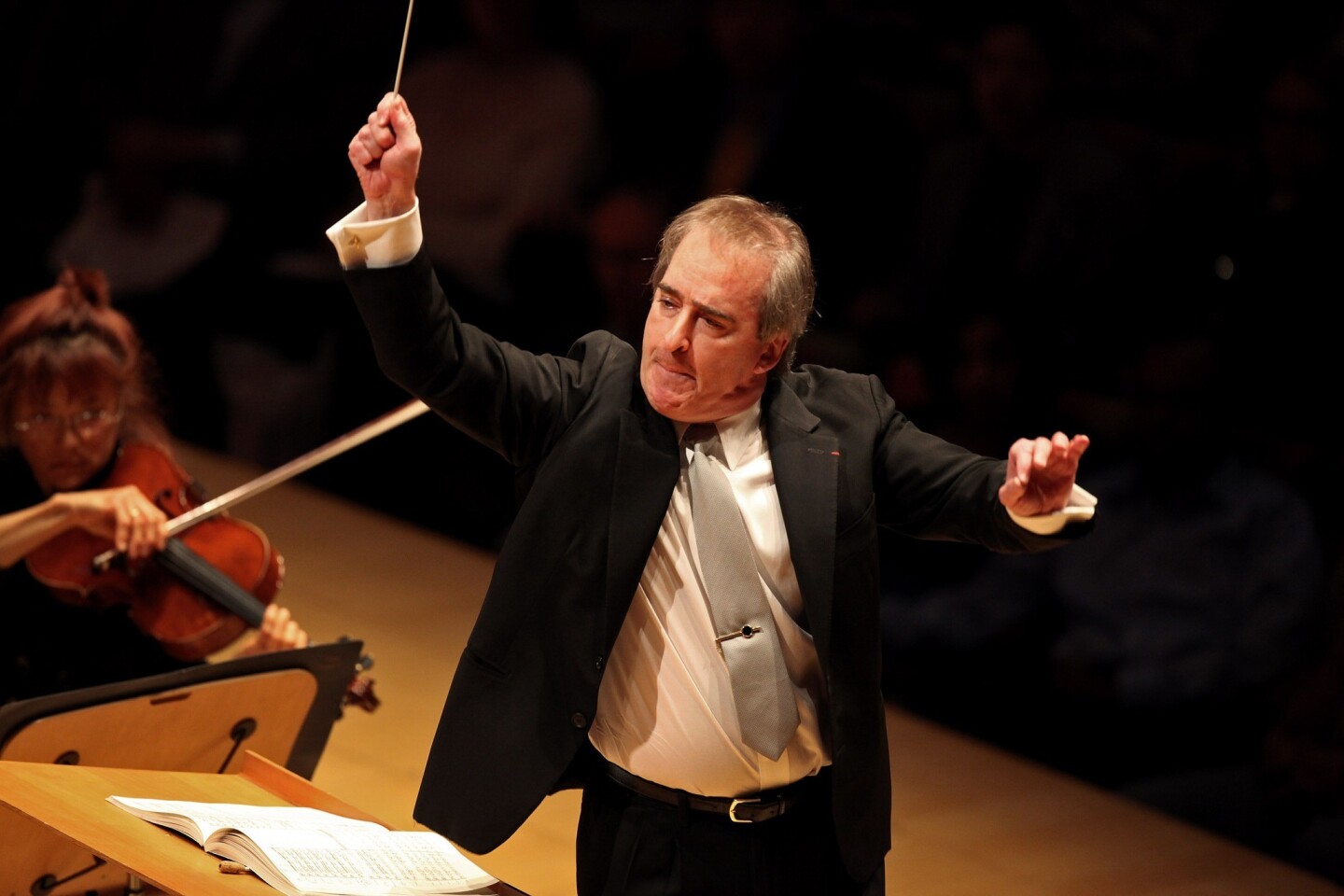 New York-born conductor James Conlon
signed on
to stay at the Los Angeles Opera through 2018.
"If you had told me that I would love California and L.A., I would never have believed it," said Conlon.
The conductor's accomplishments at the L.A. Opera include conducting the company's first stagings of Wagner's "Ring" cycle operas as well as championing its "Recovered Voices" series, dedicated to presenting the works of composers whose careers were cut short during the Holocaust.
(Katie Falkenberg, For the Times)
Los Angeles Opera announced in June 2013 it would be $7 million richer thanks to a new gift from billionaire Eli Broad and his wife, Edythe.
The gift, being made through the couple's charitable organization, the Broad Foundation, represents the
largest sum they have given to L.A. Opera.
( Jay L. Clendenin / Los Angeles Times)
After the drama, comes the music.
Monday night, the Metropolitan Opera threw an opening night gala that will be mostly remembered for its offstage dramatics: a celebrity director who couldn't oversee her staging of Tchaikovsky's "Eugene Onegin," an online petition and subsequent march demanding the company dedicate the performance to gay Russians, protestors inside the house who held up the curtain with anti-Putin chants — all of this being watched by thousands of people outside in Lincoln Center plaza and in Times Square via giant HD video screens.
Tuesday night, with the controversies, cameras and celebrities gone, was supposed to be drama free — but just as the lights went down, a representative of the Met walked onstage and the nearly sold-out audience let out a collective grown. The fear was that James Levine, the Met's music director of 37 years, would not be making his long-awaited comeback after two years of illness and recovery.
CRITICS' PICKS: What to watch, where to go, what to eat
Instead, the representative simply announced that tenor Matthew Polenzani was suffering from a cold but would still be singing.
Almost 4,000 people audibly sighed in relief.
Then the lights went down and Levine slowly rose from the orchestra pit, courtesy of a motorized wheelchair and rotating podium. For the first time since May 2011, he was back at the Met. The audience quickly rose and showered the 70-year old conductor with a standing ovation for almost two minutes.
Levine then slowly turned to the orchestra and raised his baton, leading his band through the four-minute overture of "Cosi fan tutte." More applause followed this as the audience settled into a vintage Levine performance (his 2,443rd at the Met) of Mozart's 1790 opera.
CHEAT SHEET: Fall arts preview
Tempo was crisp but never strained, the phrasing of the melodies expert. As one listened to Levine's energetic yet graceful conducting — and watched his impassioned gestures, which seem undiminished by time and ailments — the whole evening began to feel like a throwback to an earlier time at the Met.
If Monday night's gala embodied the current Peter Gelb era — stagings by internationally famous directors, audiences papered with television and sports celebrities, and of course HD cameras everywhere — Tuesday night showcased the old Met: no celebs, no cameras, decidedly old-fashioned costumes and sets, and of course, Levine's poof of hair, backlighted and wildly bobbing in the pit.
If the new Met tries hard to make opera relevant, Levine's return in this 1996 production (a gift of Alberto Vilar, remember those days?) was a souvenir of the days when the Met used to simply try to make opera beautiful.
After the final notes and the curtain went down, it was back to the new realities. Following boisterous ovations for the singers (in particular, tenor Polenzani and soprano Susanna Philips) Levine did not appear on-stage, instead he simply turned his podium around in the pit and bowed his head as the audience cheered him loudly.
Maestro Levine is scheduled to conduct 23 more times this season, his "Cosi" on Oct. 2 will be broadcast on SiriusXM, and when he conducts the matinee on April 26, 2014 it will be broadcast on radio as well as in HD to movie theaters.
ALSO:
'Homeland' gets an online musical spoof
'The Dream of the Burning Boy' at Malibu Playhouse
Page Museum, LACMA officials take design concerns to county leaders
---
Inside the business of entertainment
The Wide Shot brings you news, analysis and insights on everything from streaming wars to production — and what it all means for the future.
You may occasionally receive promotional content from the Los Angeles Times.