11 don't-miss art exhibitions for fall: Quaytman, McLaughlin and a 'Shimmer of Gold'
The exhibition calendar is packed in the months to come. Some picks:
Sept. 3-Feb. 20
'Lari Pittman: Mood Books' at the Huntington
The Los Angeles artist's 65 new paintings in six monumental illustrated books, each one 4 feet wide when opened, will be shown in the Scott Galleries in an installation designed by architect Michael Maltzan. The Huntington Library, Art Collections, and Botanical Gardens, 1151 Oxford Road, San Marino. (626) 405-2100. www.huntington.org.
FULL COVERAGE: Your fall arts and culture guide to L.A.
Sept. 10-Jan. 15
'Doug Aitken: Electric Earth' at MOCA
The Museum of Contemporary Art has been relatively sleepy since its change in leadership two and a half years ago, but new director Philippe Vergne is acting as curator for a large retrospective exhibition by local multimedia artist Doug Aitken. MOCA, 250 S. Grand Ave., L.A. (213) 621-1710. www.moca.org.
Sept. 24-Jan. 2
'The Uses of Photography' at MCASD/La Jolla
About 100 works primarily from the 1970s will examine a group of artists around UC San Diego who used cameras as tools of Conceptual art, including Eleanor Antin, Allan Kaprow, Martha Rosler, Allan Sekula and Carrie Mae Weems. Museum of Contemporary Art San Diego/La Jolla, 700 Prospect St., La Jolla. (858) 454-3541. www.mcasd.org.
Oct. 2-Feb. 12
'Nkame: A Retrospective of Cuban Printmaker Belkis Ayón' at UCLA's Fowler Museum
Prints by Belkis Ayón, who committed suicide in 1999 at just 32, explore the myths and realities of men's secret societies in Cuba. Fowler Museum, UCLA, 308 Charles E. Young Drive, Westwood. (310) 825-4361. www.fowler.ucla.edu.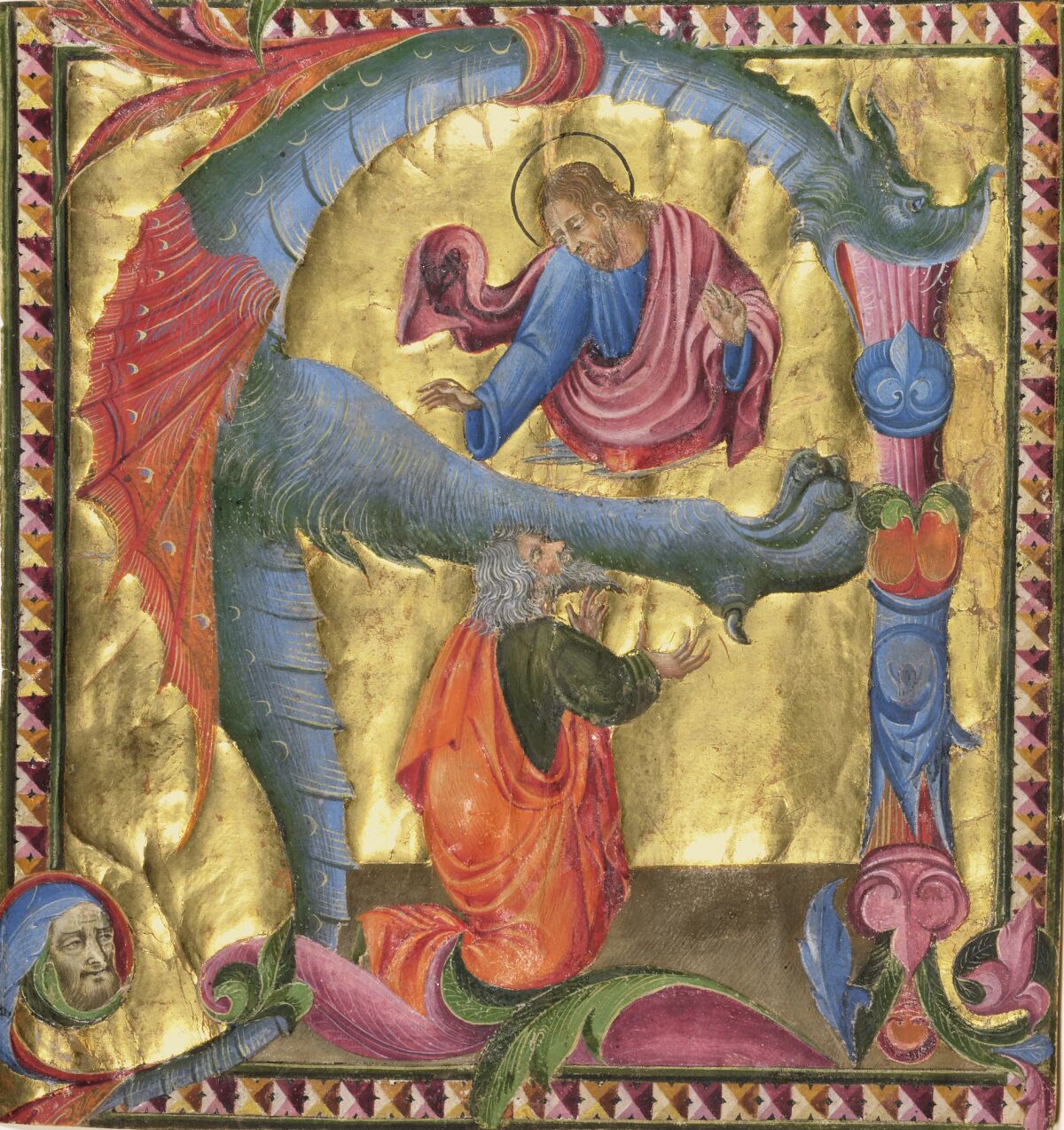 Oct. 11-Jan. 8
'The Shimmer of Gold: Giovanni di Paolo in Renaissance Siena' at the Getty Center
Manuscripts and panels by painter Giovanni di Paolo (about 1399-1482), sometimes called Siena's El Greco thanks to his dreamlike religious imagery, will include a partial reconstruction of the widely disbursed panels in his celebrated Branchini Altarpiece. The Getty Center, 1200 Getty Center Drive, L.A. (310) 440-7300. www.getty.edu.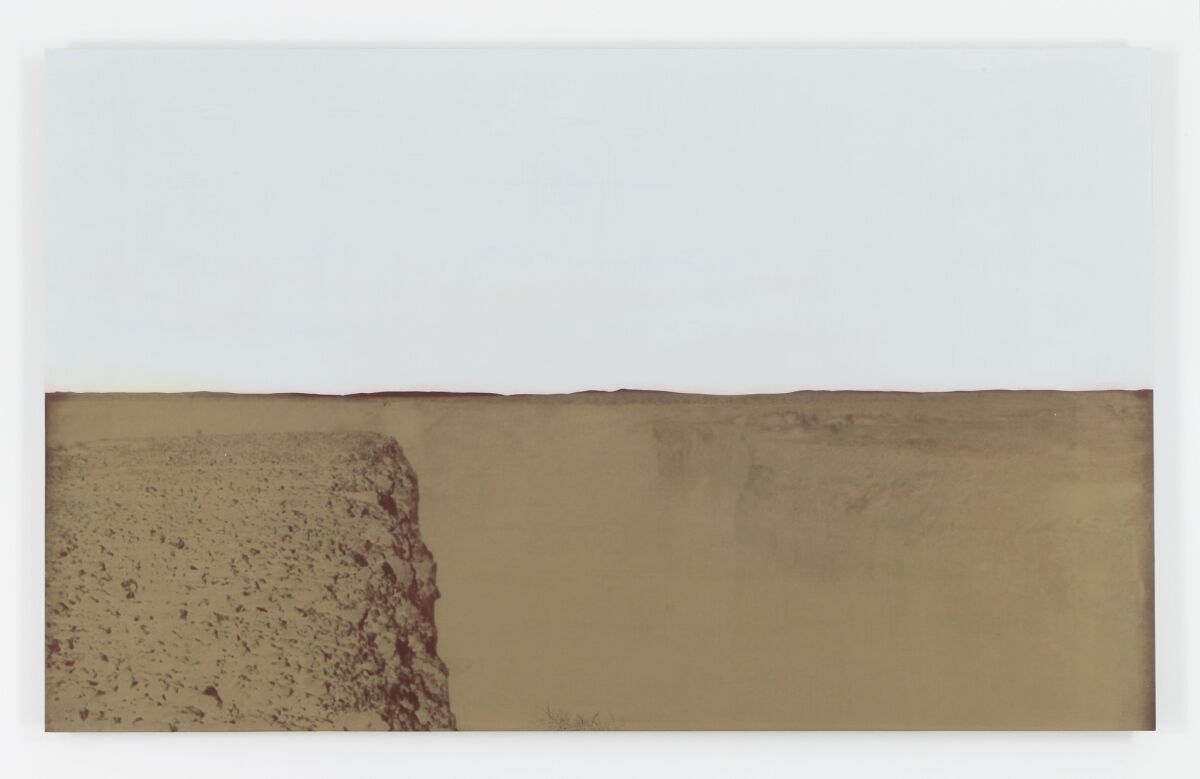 Oct. 16-Feb. 6
'R.H. Quaytman, Morning: Chapter 30' at MOCA
New York painter R.H. Quaytman, whose work is not often seen in L.A., presents 65 silkscreen paintings on wood panel from the past decade, a third of them musing on Michael Heizer's desert sculpture "Double Negative." Museum of Contemporary Art, 250 S. Grand Ave., L.A. (213) 621-1710. www.moca.org.
Oct. 16-Jan. 15
'Miss Hills of Laguna Beach' at Laguna Art Museum
A survey of 40 paintings by Anna Althea Hills (1882-1930), once the doyenne of Laguna Beach but mostly forgotten today, who was instrumental in forging the seaside town's early 20th century reputation as an artists' colony. Laguna Art Museum, 307 Cliff Drive, Laguna Beach. (949) 494-8971. www.lagunaartmuseum.org.
Oct. 16-Jan. 21
'Brain' at El Segundo Museum of Art
Photographs by Berlin artist Peter Badge record the faces of all living Nobel Prize winners of the last two decades. El Segundo Museum of Art, 208 Main St., El Segundo. (424) 277-1020. www.esmoa.org.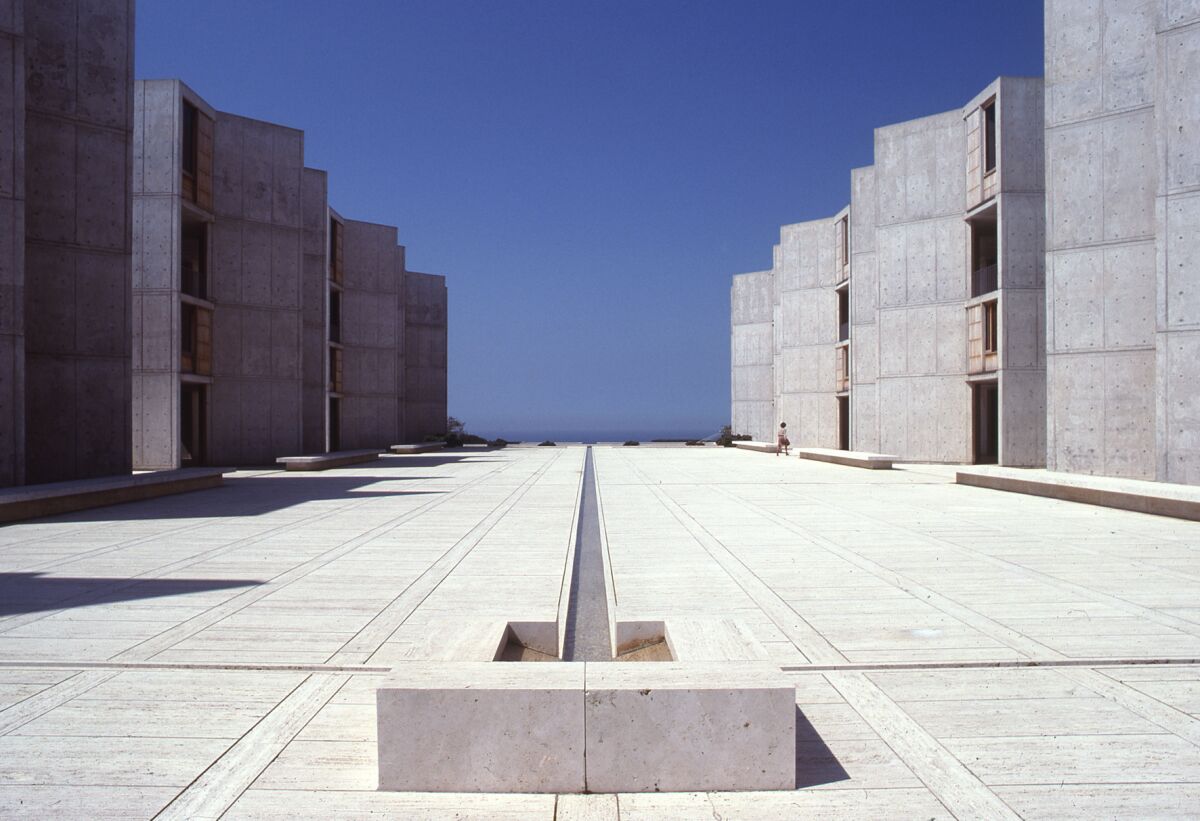 Nov. 5-Jan. 31
'Louis Kahn: The Power of Architecture' at San Diego Museum of Art
In the city that is home to one of his greatest buildings, La Jolla's celebrated Salk Institute, Louis Khan (1901-74) and the evolution of his monumental architecture will be surveyed in drawings, documents, films and memorabilia. San Diego Museum of Art, 1450 El Prado, Balboa Park, San Diego. (619) 232-7931. www.sdmart.org.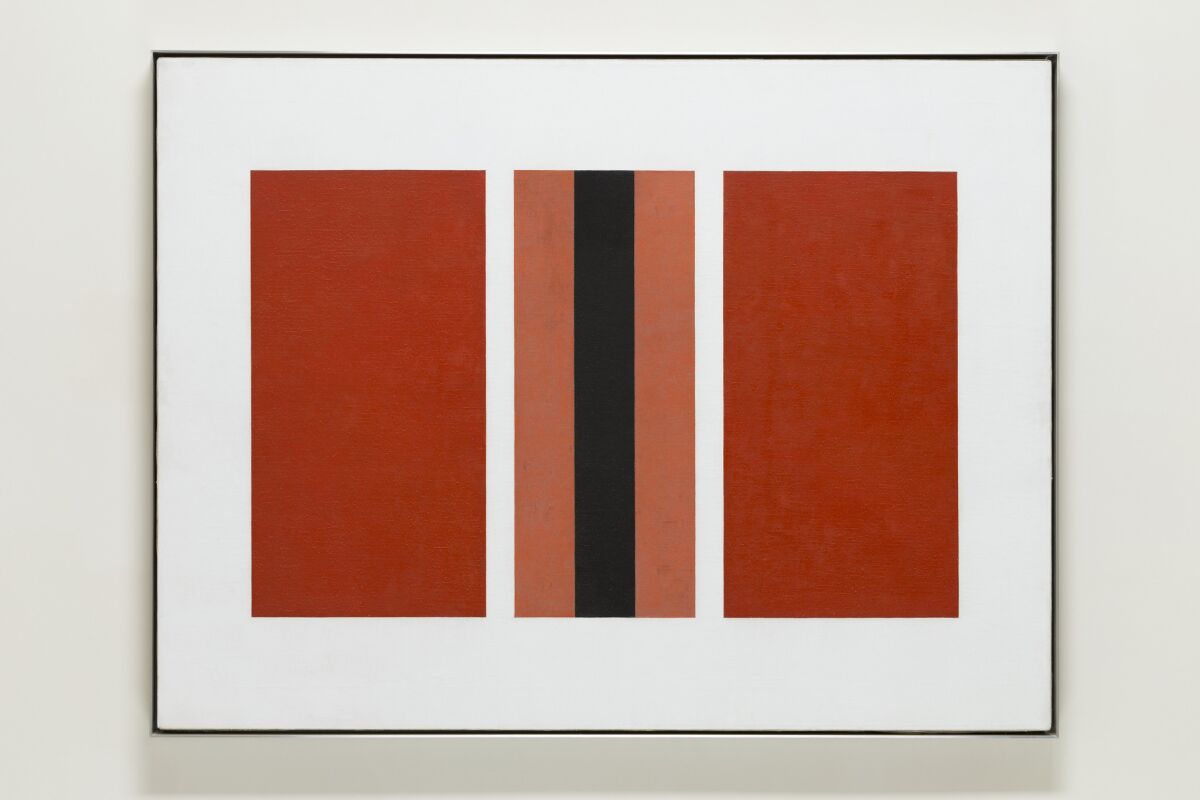 Nov. 13-April 16
'John McLaughlin Paintings: Total Abstraction' at LACMA
The first artist of international stature to emerge in Los Angeles after World War II, John McLaughlin developed an extraordinary art of hard-edge abstraction indebted to Japanese aesthetics. Los Angeles County Museum of Art, 5905 Wilshire Blvd., L.A. (323) 857-6000. www.lacma.org.
Nov. 20-March 26
'Renaissance and Reformation: German Art in the Age of Dürer and Cranach' at LACMA
More than 100 paintings, drawings, sculptures and decorative objects by Albrecht Dürer, Lucas Cranach, Hans Holbein, Matthias Grünewald, Tilman Riemenschneider and others will examine the tumultuous era around 1500 in Central Europe. Los Angeles County Museum of Art, 5905 Wilshire Blvd., L.A. (323) 857-6000. www.lacma.org.
christopher.knight@latimes.com
Twitter: @KnightLAT
ALSO
Plácido Domingo on playing Macbeth in L.A. Opera's season opener
Jeffrey Kahane to end 20-year run as LACO conductor with his most ambitious project
From UC Davis to the National Mall: Key architecture projects this fall
Get our L.A. Goes Out newsletter, with the week's best events, to help you explore and experience our city.
You may occasionally receive promotional content from the Los Angeles Times.