From hedge fund manager to Oscar nominee: Meet Nicholas Britell, the composer of 'Moonlight'
Nicholas Britell has entered the Hollywood spotlight with his music for "Moonlight," the spare and delicate but nevertheless integral score earning the film one of its eight Oscar nominations.
Yet for Britell, 36, this is merely Phase 4 of a career that began as a Juilliard (and later Harvard) student, shifted to hip-hop musician and later morphed into hedge fund manager. The inexplicable range of that résumé can be confounding until one realizes that behind his almost blindingly sunny persona lies a mind that is a deep, expansive well.
"It's one of the things that he brings to film composing," said Natalie Portman, who hired Britell to score her 2015 directorial debut, "A Tale of Love and Darkness." "He just understands the world in such a deep way."
Britell grew up in Manhattan, and when he heard Vangelis' score for "Chariots of Fire" at age 5, he ran to the piano to pick it out and immediately asked his mother for lessons.
He gave his first concert at 10 and attended Juilliard's Pre-College Division at 14. He was on track to become a concert pianist, but the prospect of loneliness on that career path gave him pause, so he went to Harvard to study the mind.
"He was trying to figure out, psychologically, why music makes you feel certain ways," said Portman, who met Britell as a freshman in the same psych program. "Why minor chords make you feel different than major chords — I love hearing him talk about all of that stuff."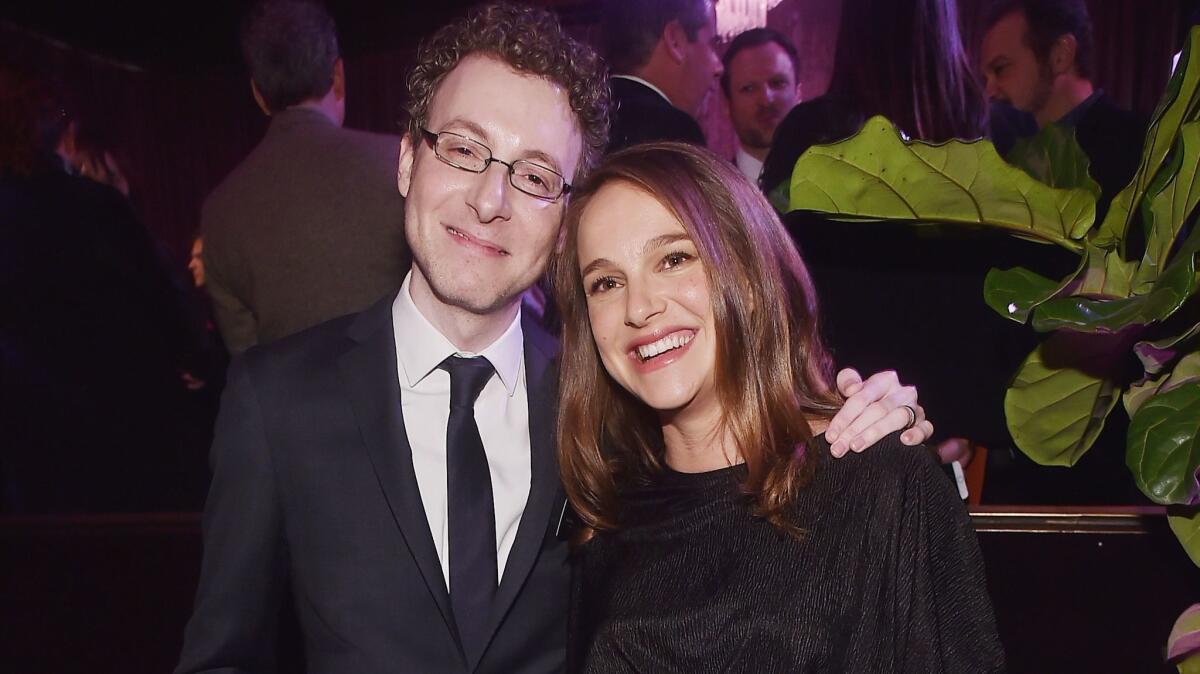 While at Harvard, Britell joined a hip-hop band called the Witness Protection Program. It toured the Northeast and at one point opened for Jurassic 5. Britell played synths and keyboard for "this circus on a stage," and he wrote music nonstop.
"It was a very formative experience for me," he said. "I was making one, two, three beats a day. I just got into this crazy habit of writing music all the time, and just being fascinated with it, and working on audio production and trying to figure out how to make certain sounds."
The band split after graduation, and Britell sought career stability on Wall Street. He landed a job as a currency trader at Bear Stearns — just before the housing market crash in 2007 — and wound up managing a spinoff hedge fund.
Years later, when director Adam McKay was turning that crash into what would become the Oscar-winning dramedy "The Big Short," he knew only that he liked Britell's music.
"It was just immediately like, 'This guy's incredible,'" McKay said. "And then I get a whole email with notes about the financial jargon in the movie." The director wondered: Who is this guy?
"Then I start talking to Nick, and it's like, not only was he at a hedge fund for years, he was at one of the most successful hedge funds and was second in command ... and he's a financial genius."
He does not get rattled, and he does not get upset. He's not even glass half full — he's a glass full person.
— "Moonlight" director Barry Jenkins on compsoer Nicholas Britell
Britell never abandoned music. He gave regular piano concerts, including one for investors, and scored shorts and documentaries whenever he could. He left Wall Street in 2010 to pursue composing full-time, and he received his first break writing all of the onscreen music for "12 Years a Slave."
In 2013, curious how filmmaking worked from a business perspective, he invested in a short film about a jazz drummer by a promising young director, Damien Chazelle. At the time, Chazelle was developing "La La Land" with composer Justin Hurwitz, and Britell worked with them on a song (although it didn't survive in the final version of the film).
"Whiplash" was a good investment, and Britell became a producer on the feature-length film that went on to win three Oscars.
He's quickly gained the loyalty of filmmakers such as McKay and Gary Ross ("Free State of Jones").
"Nick is the most positive, upbeat person I have ever worked with in my life," "Moonlight" director Barry Jenkins said. "He does not get rattled, and he does not get upset. He's not even glass half full — he's a glass full person."
Among Britell's other projects are the L.A. Dance Project, whose co-founders include Benjamin Millepied, the former dance director of the Paris Opera Ballet and husband of Portman, as well as the production company Amoveo.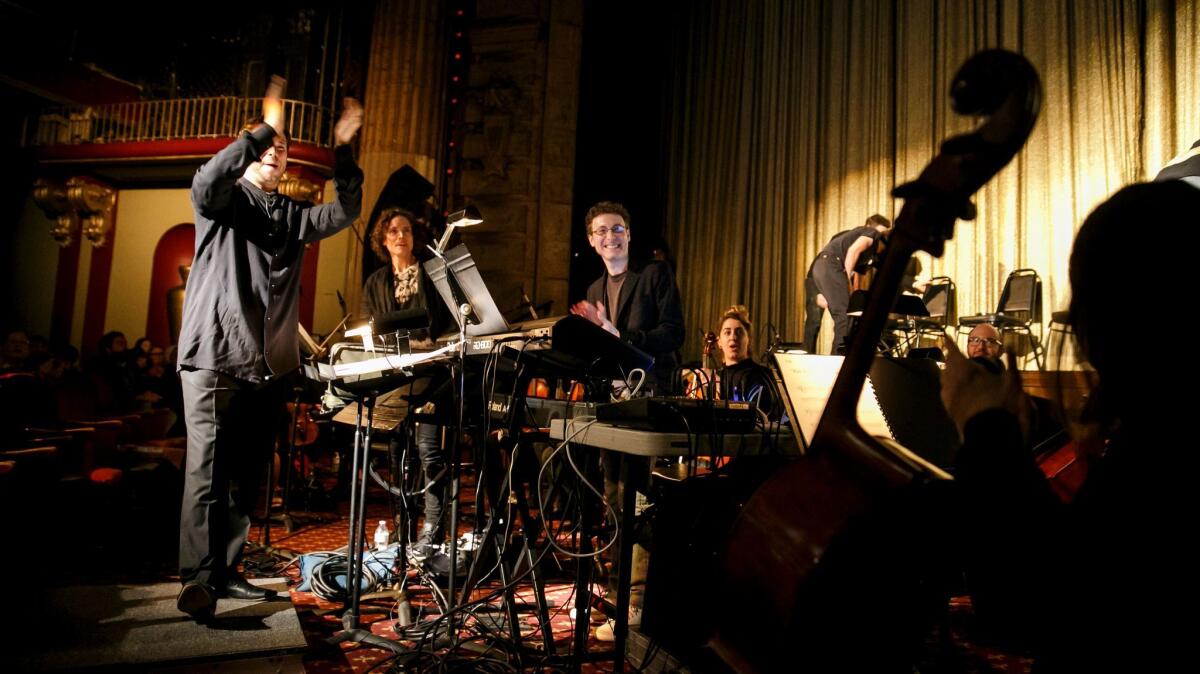 "If he does something, he will read everything about it and come in completely informed," Millepied said. "How you get enough time in the day to do everything he does, that's a mystery. But I think that comes from this amazing discipline of organization that he has."
His composing credits are short but diverse, from the genre-hopping quirkiness of "The Big Short" to the fragile violin and piano music for "Moonlight." He just finished recording the score for "Battle of the Sexes," about Billie Jean King and Bobby Riggs, and is working on "Oceans Eight" with Ross.
A common ingredient is that he often works with friends — notably violinist Tim Fain, who gave Solomon Northup his musical voice in "12 Years a Slave" and performed the solos on "Moonlight." He also loves to spotlight his musicians, writing virtuosic passages and setting the microphone up close so you can hear breathing and the scratch of bow on string.
"I always think that the more complex the sound is, the more interesting it is — the more beautiful," Britell said. "I like hearing the humans performing music. I guess that's just my aesthetic."
SIGN UP for the free Essential Arts & Culture newsletter »
Follow The Times' arts team @culturemonster.
ALSO
Alfred Molina, Jane Kaczmarek and the slow burn of a 'Long Day's Journey Into Night'
Al Pacino and the role that pulled him to the Pasadena Playhouse stage
Demian Bichir plays it cool in 'Zoot Suit'
Get our L.A. Goes Out newsletter, with the week's best events, to help you explore and experience our city.
You may occasionally receive promotional content from the Los Angeles Times.