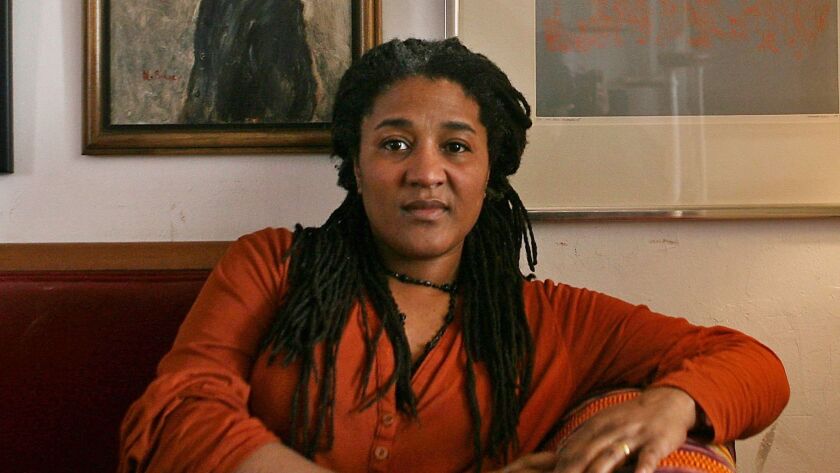 Center Theatre Group will partner with regional theaters in Chicago, New York and London to co-commission works by renowned playwrights including Pultizer Prize winners Lynn Nottage and Paula Vogel, CTG announced Thursday.
The theaters in the partnership are the Goodman in Chicago, Second Stage in New York and Royal Court and National in London. The group plans to commission works over the next decade; each year, Center Theatre Group will commission two plays with each of the four theaters. Multiple stagings of these plays will theoretically help the work's chances of reaching Broadway. A $1-million grant from the Edgerton Foundation is funding the effort.
"The Edgerton Foundation Playwrights Initiative is allowing us to make bigger, bolder investments in some of the world's best playwrights," Center Theatre Group Artistic Director Michael Ritchie said in the announcement. "Co-commissioning with some of the top theaters in the U.S. and London allows us to put our resources together in support of the creation and production of new work around the world — with a clear path to Broadway thanks to our new connection to Second Stage and their Helen Hayes Theatre."
The grant money, which effectively creates the Edgerton Foundation Playwrights Initiative, comes in honor of Center Theatre Group's 50th anniversary. The foundation is run by L.A. plastic surgeon and theater enthusiast Brad Edgerton and his wife, Louise.
ALSO:
Center Theatre Group at 50: Angela Lansbury, Chris Pine, Rajiv Joseph and other's favorite memories from the L.A. stage
Center Theatre Group at 50: An artistic director plots the second act (Hint: Think Hollywood)
Center Theatre Group at 50: Production manager knows all the Mark Taper Forum's secrets
Who are these Trump voters? For a thoughtful portrait, turn to playwright Lynn Nottage's 'Sweat'
What happens when factory jobs disappear? Playwright Lynn Nottage investigates in 'Sweat'
---