Daniel Gerwin's shallow relief sculptures do double duty as abstract paintings. Eyes ricochet across surfaces and rebound through spaces, accelerating and resting in rhythms that are nothing if not musical: punchy and pleasurable and carefully calibrated to leave room for improvisation.
Seven works make up Gerwin's L.A. solo debut at River Gallery in Echo Park. These category-straddling abstractions are also collages, unexpectedly elegant compositions cobbled together from crudely cut scraps of unsanded plywood. Some of the eccentric shapes are unpainted, as if he ran out of time — or supplies — before he could finish. Others are covered with zigzag patterns, vibrant stripes, eye-popping plaids and juicy brushstrokes. Solid blocks of saturated color form backgrounds that embody the optimism of freshly painted rooms.
Gerwin's invigorating pictures are also profound meditations on art's place in life, particularly when that art is made by a dad whose two toddlers keep him on his toes and inflect what he does, what he thinks and how he sees the world.
Titled "All Joy and No Fun," after Jennifer Senior's bestselling book on modern parenting, Gerwin's exhibition paints a picture of masculinity very different from that seen on TV in the behavior of macho politicians, fear-mongering commentators and divide-and-conquer opportunists.
Affection and tenderness along with sensitivity and love take shape in his down-to-earth works. Innocence lives in Gerwin's stylized pictures of mountains, lakes and tabletop vases, which are no less sublime than his evocative depictions of the sun, moon and stars, some punctuated by lightning bursts and others buttressed by thunderclouds.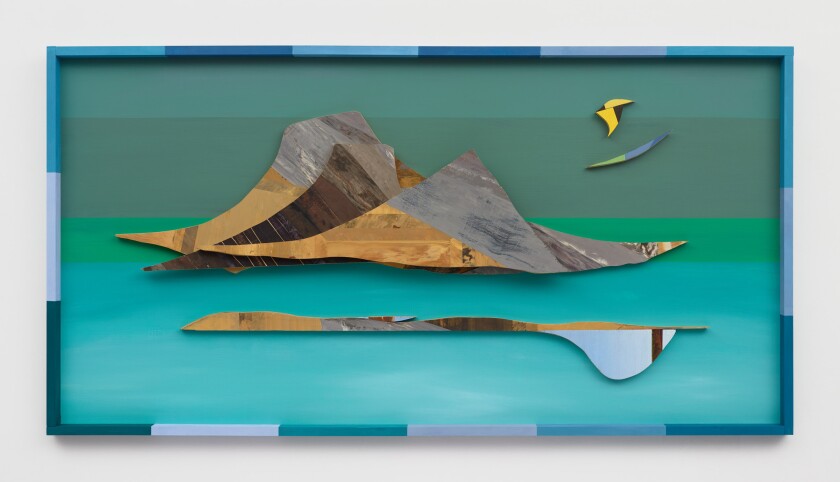 As crisp as cartoons and as tactile as building blocks, Gerwin's works fly in the face of traditional ideas of what a great artist is: an egomaniacal male who behaves like a lone wolf, taking no prisoners as he pours all his time and energy into his art.
Rather than perpetuating the idea that being a real man means subjugating others in bare-knuckle battles, Gerwin creates rough and lovely works that suggest masculinity is more productive and powerful when it takes shape in relation to others — to lovers and kids and anyone making the world safe for kids.
Gerwin's exhibition is evidence of that. But you'll have to see for yourself, because Gerwin has no interest in strong-arming anyone into anything. Cooperation may start with kids, but if it doesn't continue with adults, dark days lie ahead.
River Gallery, 1086 W. Edgeware Road, L.A. Open Saturdays through June 1 and by appointment. (213) 880-5474, www.arivergallery.com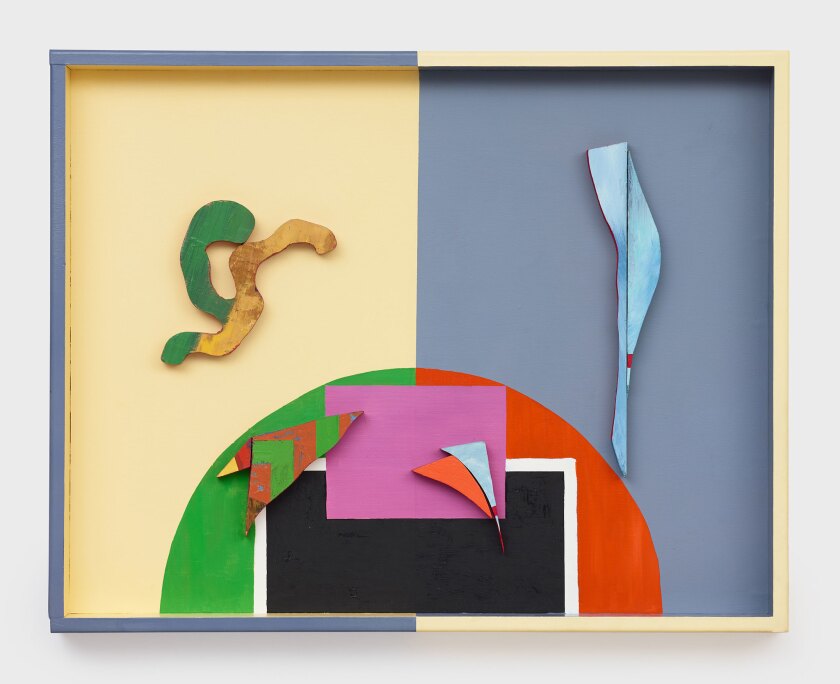 See all of our latest arts news and reviews at latimes.com/arts.
---