Homophobic slur scrawled on the door of East Hollywood's Fountain Theatre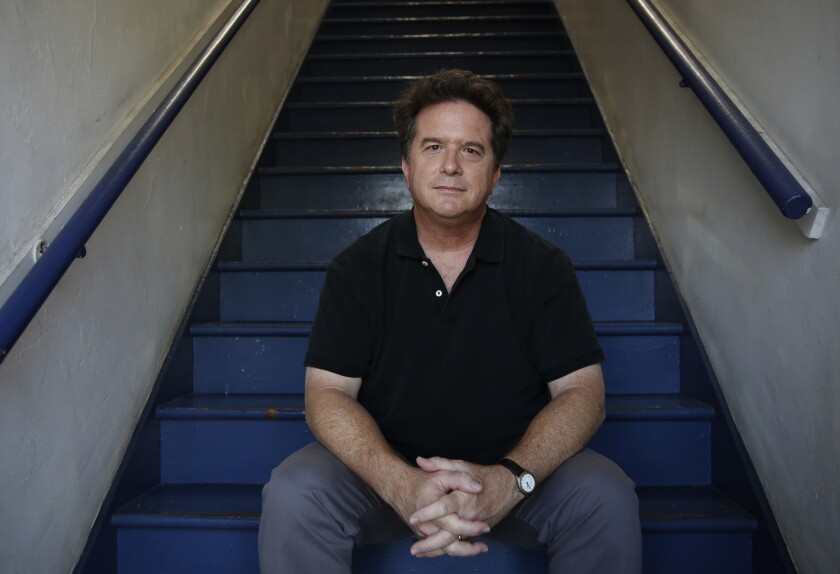 When a cast member in the Fountain's production of "Daniel's Husband" booked an out-of-town acting gig, the theater rescheduled a performance, posting a simple notice on a sheet of paper to the front door last weekend that read in all caps: "No show tonight. Sorry."
On Monday, staff found that someone had scribbled in black ink: "Hope you close your faggot show."
The homophobic note "really rocked us," said the theater's co-founder and co-artistic director, Stephen Sachs. "It was just a grim reminder of the reality of the nightmare in which we live."
The note was a response to "Daniel's Husband," a play that runs until July 28 exploring the same-sex marriage debate from the perspective of a gay couple who have opposing views on marriage.
"The men in the cast are gay," Sachs wrote in a blog post. The play's stars include Bill Brochtrup, who played an openly gay police administrative assistant on NYPD Blue in the 1990s and early 2000s. The timing, Sachs pointed out, was cruelly ironic: "This hate-note was inscribed on our front wall the final weekend of Pride month, when our city and our nation celebrate equality and inclusion."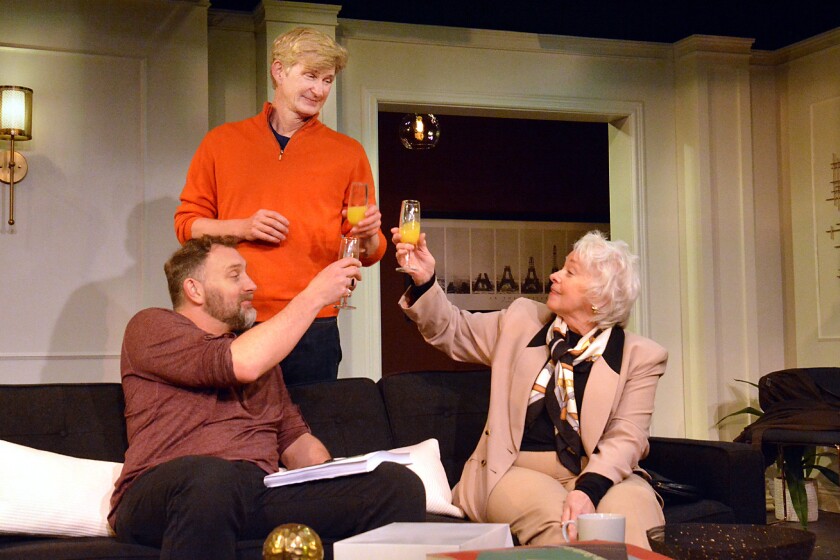 REVIEW: In 'Daniel's Husband,' a gay couple debates marriage. Then Mom and fate arrive »
It's not unusual for the building to be tagged by graffiti. But in nearly 30 years, "I can't remember the Fountain Theatre ever being hit with a message of hate like this," Sachs wrote.
In an interview, Sachs said the Fountain has received comments from people who didn't like a particular performance or were upset by some other aspect of a production, "but nothing like this." Nothing that was centered on race, ethnicity or sexual orientation and that felt "so assaultive," he said.
The slur may have been "a small act of hate," Sachs said. "But for me it asks a much larger question and reveals a larger truth about who we are as a country, particularly with what's been going on with the current political and cultural climate."
According to a January report by the Center for the Study of Hate and Extremism, L.A. recorded its highest level hate-crime reports in a decade, with the LGBTQ community, African Americans and those of Jewish faith most frequently targeted.
HATE CRIMES in L.A. highest in 10 years, with LGBTQ and African Americans most targeted »
In the days since receiving the note, Sachs said he's "even more upset than I was on Monday." He's considering a post-show discussion around the vandalism.
"It's a reminder that we have to stay engaged and theater is about dialogue," he said. "We have to keep this conversation alive."
---
Your essential guide to the arts in L.A.
Get Carolina A. Miranda's weekly newsletter for what's happening, plus openings, critics' picks and more.
You may occasionally receive promotional content from the Los Angeles Times.