Review: Harry Callahan, Robert Heinecken, and the ethereal world the photographers shared
One of the best things art can do is change the way people see the world. One of the best things art exhibitions can do is change the way people see art. The latter often leads to the former, but such exhibitions are rare.
A quietly exciting exception is "Figures in Transformation: Harry Callahan and Robert Heinecken." At Marc Selwyn Fine Art, the smartly focused show juxtaposes 12 photographs that Callahan made from 1942 to 1967, and 15 photographs that Heinecken made from 1964 to 1974. Conventional wisdom falls by the wayside as visitors see that the two artists' works have more in common than is commonly thought.
Some of the photographs of Callahan (1912-1999) look as if they might have been made by Heinecken (1931-2006). Grainy and blurry and overexposed, they aggressively dispense with standard ideas about how to make an elegantly composed and masterfully printed image. Three from 1967 include multiple exposures, a tactic Heinecken often employed to root photography in reality's power struggles.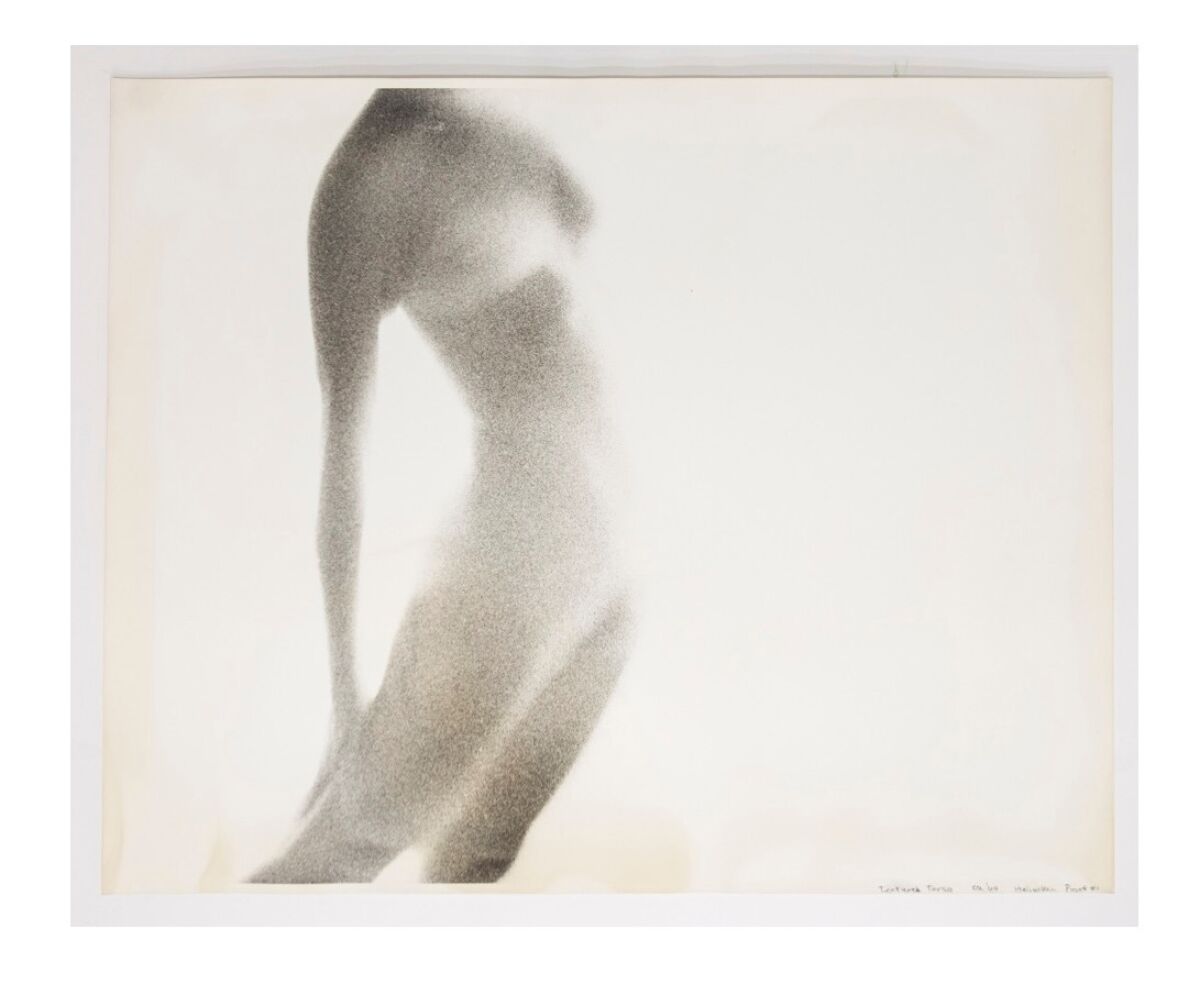 Some of Heinecken's photographs look as if Callahan might have made them. Sensual and dreamy and almost otherworldly in their beauty, they embrace the idea that pleasure is at the heart of experience, and that it is photography's job to sharpen our sensibilities so that we might know those pleasures, up close and in person.
Of course, there are images unmistakably made by Callahan —particularly those of his wife, Eleanor — and others that are undeniably Heinecken's, including a 10-foot-long panorama and four disorienting photograms.
"Figures in Transformation: Harry Callahan and Robert Heinecken" captures the complexity of the two artists' oeuvres by reminding us that reputations often get in the way of subtlety and nuance — not to mention the truth.
Marc Selwyn Fine Art, 9953 S. Santa Monica Blvd., Los Angeles. Through Feb. 18; closed Sundays and Mondays. (310) 277-9953, www.marcselwynfineart.com.
SIGN UP for the free Essential Arts & Culture newsletter »
Follow The Times' arts team @culturemonster.
ALSO
Los Angeles artists speak out on why they joined the march for women
Shepard Fairey explains his 'We the People' protest posters
A free comic offers artist 'Resist!'-ance at the Hammer Museum
Get our L.A. Goes Out newsletter, with the week's best events, to help you explore and experience our city.
You may occasionally receive promotional content from the Los Angeles Times.