Roundup: Da Vinci developer speaks, Gurlitt's hoard, Le Corbusier's past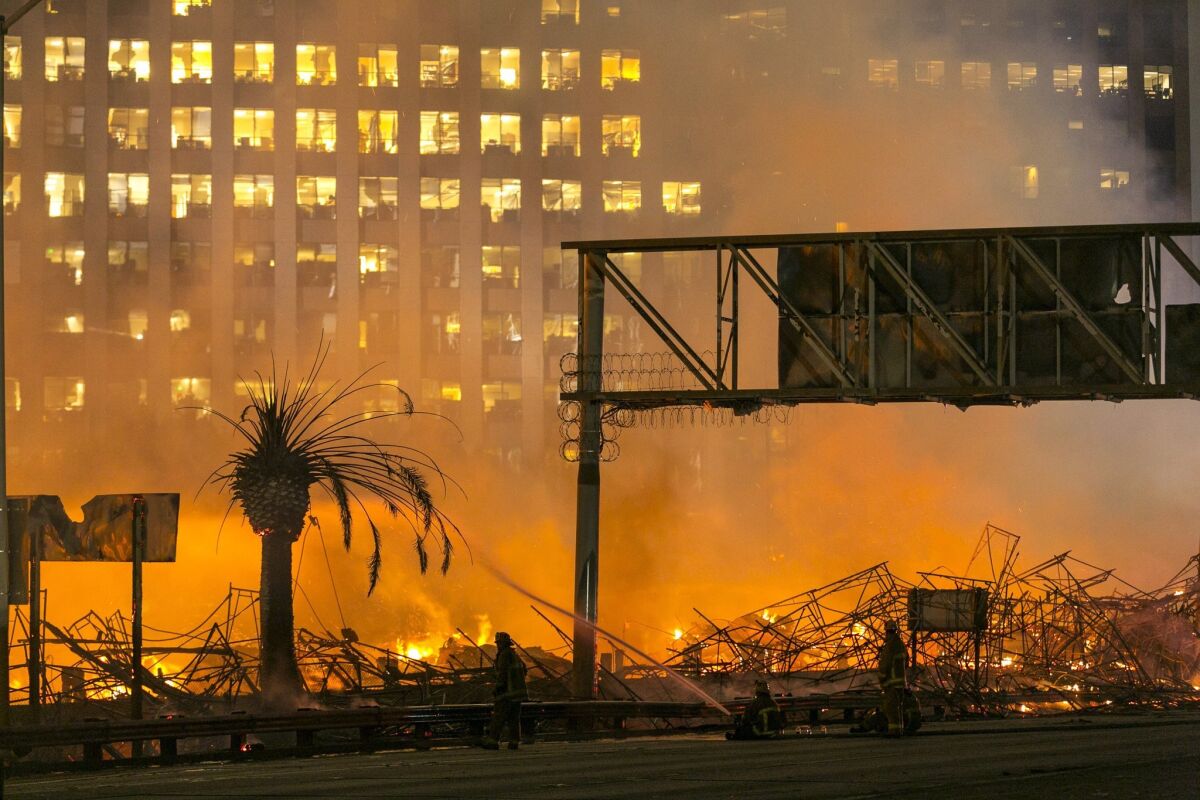 Arts stories worth reading include pieces on the Armenian genocide's textile legacy, controversy at Kenya's Venice Biennale Pavilion, a curator who tries to show the complete Nazi-era art hoard, and LACMA landing a rare sculpture. Plus: The developer behind the Da Vinci discusses his buildings and Zaha Hadid designs some flamin' hot heels. Here's the Roundup:
— The tragic story of the Armenian genocide is told through two historic rugs. (Hyperallergic)
— An assistant to Jasper Johns, who pleaded guilty to stealing unfinished works from the artist's studio, told a federal judge that he has "profound remorse" for committing the crime.
— The artists in Kenya's pavilion at the Venice Biennale are mostly Chinese — leading the Kenyan government to denounce its own pavilion.
— The director of Documenta, the every-five-years German contemporary art exhibition, wants to show the entire stash of Nazi-era works hoarded by the reclusive Cornelius Gurlitt. (Art Market Monitor)
— Geoff Palmer, the developer behind the burned Da Vinci apartments in downtown L.A., talks to Los Angeles magazine about the future of his developments. He also addresses the "less sophisticated" critics who don't appreciate "the award-winning classical architectural designs and timeless beauty we bring to downtown's heretofore urban decay and blight." That one made me snort-laugh. (Curbed)
— Bomb Magazine posits that the Orange County Museum of Art may be going for a full rebranding in laying off staff and moving to a new space. Interesting idea, though the piece contains all the New Yorkers-writing-about-California doozies, including the obligatory reference to Botox, as well as the incorrect assertion that the O.C. is the only Republican stronghold in the entire state. Um, wrong.
— Culver City gallery Blum & Poe has announced that it will be carbon neutral by 2016, partly through the use of carbon credits (a method whose effect is questionable). If art types really want to be green they would stop it with all the jet-setting and the shipping of ton after ton of art.
— Lost and found: A painting by Jean-August-Dominique Ingres was found in the attic of a hospital chapel in France, a bunch of WPA works from California were found in various library attics, and a Messapian tomb and a Roman granary are unearthed under a trattoria's toilet in Lecce, Italy.
— Speaking of amazing discoveries: The fascinating story of how LACMA landed a rare sculpture by German expressionist Ernst Ludwig Kirchner.
— Book reviews that burn: "a perfect example of the general foolishness and presumption that plagues much of the art world."
— New York collector and dealer Adam Lindemann, proprietor of Venus Over Manhattan, is opening up a West Coast space in downtown L.A. Because L.A. is so today.
— A broken Jeff Koons and a slashed Robert Rauschenberg print: an exhibit of art that is no longer considered art because it is irreparably damaged.
— Teen liposuction and piñatas with cleavage: A photo essay by Manuela Henao captures the "cuchibarbie" aesthetics of Colombia. ("Cuchibarbie" is a slang term that blends the words Barbie and "cuchillo," which means "knife.")
— On the eve of a major exhibition of his work, two new books assert that pioneering Modernist architect Le Corbusier was a fascist who collaborated with the Vichy regime during World War II.
— The top architect-designed products shown at Design Week in Milan. Those Zaha Hadid flame shoes are all kinds of sexy.
— 88,000 applicants apply for 55 affordable units in a New York "poor door" building. Think New York has an affordable housing problem? (Citylab)
— The Guggenheim has unveiled the six finalists for its architectural competition for a new museum in Helsinki. At the same time, a competing organization has released schematics for alternatives to the Guggenheim, including a Museum of the Welfare State.
— Barbara Calderón Douglass has an excellent essay on the history of the "chola" aesthetic and the unique aspect of feminism it represents.
— Interesting fact: Three Los Angeles artists appear on the cover of the Beatles' "Sgt. Pepper's Lonely Hearts Club Band" album.
— And last but not least, your moment of Luther, President Obama's anger translator.
Find me on Twitter @cmonstah.
Get our L.A. Goes Out newsletter, with the week's best events, to help you explore and experience our city.
You may occasionally receive promotional content from the Los Angeles Times.