Roundup: Sylvester Stallone and the NEA, art and Inauguration Day, future of the Parker Center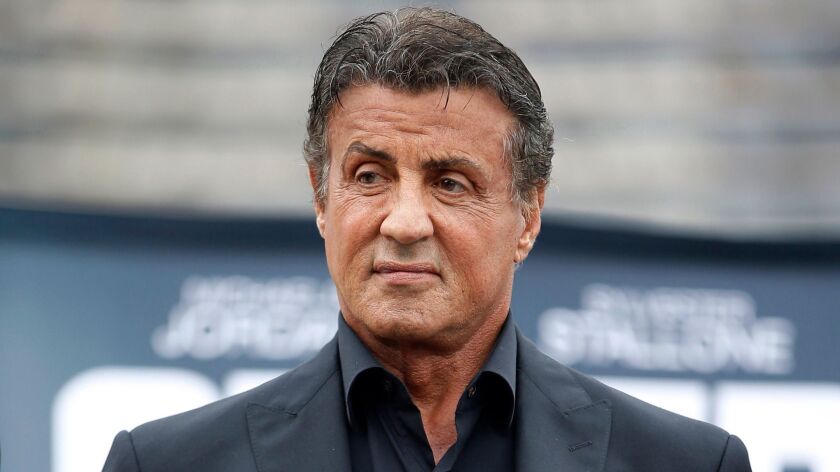 Sly won't be joining the federal family of artists. Revisiting an important 17th century Italian painter. And an art strike for Inauguration Day. Plus: L.A. welcomes George Lucas' museum but advocates demolishing the Parker Center. Here's the Roundup:
— An item published in the Daily Mail last week claimed that President-elect Donald Trump had offered the top job at the National Endowment for the Arts to actor Sylvester Stallone. In a statement, Stallone has indicated that he is not likely to take such a job if formally offered. New York Times
— Critic Christian Viveros-Fauné looks at how Trump's election has changed our view of art. While critic Kriston Capps looks at how the protests at Standing Rock weigh on an exhibition of work by Bill Viola. Artnet, Washington City Paper
— A future visit to the Donald J. Trump presidential library. New Yorker
— Five books to read about artists under Nazism. Hyperallergic
— Should the art world strike on Inauguration Day? Hyperallergic
— A pair of Iranian gallerists have been held at Tehran's Evin Prison since July despite no formal charges filed against them. Artforum
— The U.S. attorney representing the Cuban dissident artist Danilo Maldonado Machado, known as "El Sexto," was arrested in Havana for trying to hold a press conference in front of the National Capitol building. Artnet
— How 17th century Italian painter Artemisia Gentileschi has re-emerged as an important feminist artist. NPR
— Indigenous artist DeLesslin George-Warren gives tours of the Smithsonian's presidential portraits with a native point of view. Elena Goukassian has a terrific Q&A. Hyperallergic
— How new museums in Abu Dhabi have raised the issue of worker rights. And how Abu Dhabi's Guggenheim outpost has been losing staff, even as its collection grows. New Yorker, The Art Newspaper
— The art handlers calendar. Artnet
— The Times editorial board is all for a George Lucas museum in L.A. Los Angeles Times
— Meanwhile, the city of L.A. wants to tear down the Parker Center, designed by Welton Becket in 1954 — again. Los Angeles Downtown News
— The Lytton bank building, at the site of a future Frank Gehry mega-project on Sunset Boulevard, has been declared a historic monument by the L.A. City Council. WEHOville
— Chicago-based artist Dushko Petrovich is launching a publication called "The Daily Gentrifier." Art21
— Architecture critics Alexandra Lange and Mark Lamster give their design awards for the best and the worst of 2016 — and it contains Trump and White Russians. The perfect list for 2016. Curbed
— The case for walking around big cities at night. The Guardian
— How cars got curvy. Kottke
— How fake news afflicted Enlightenment Age France. Los Angeles Times
— And because it all looks so quaint and small: An early map of the Internet. University of California Research
Sign up for our weekly Essential Arts & Culture newsletter »
Find me on Twitter @cmonstah.
---
Your essential guide to the arts in L.A.
Get Carolina A. Miranda's weekly newsletter for what's happening, plus openings, critics' picks and more.
You may occasionally receive promotional content from the Los Angeles Times.