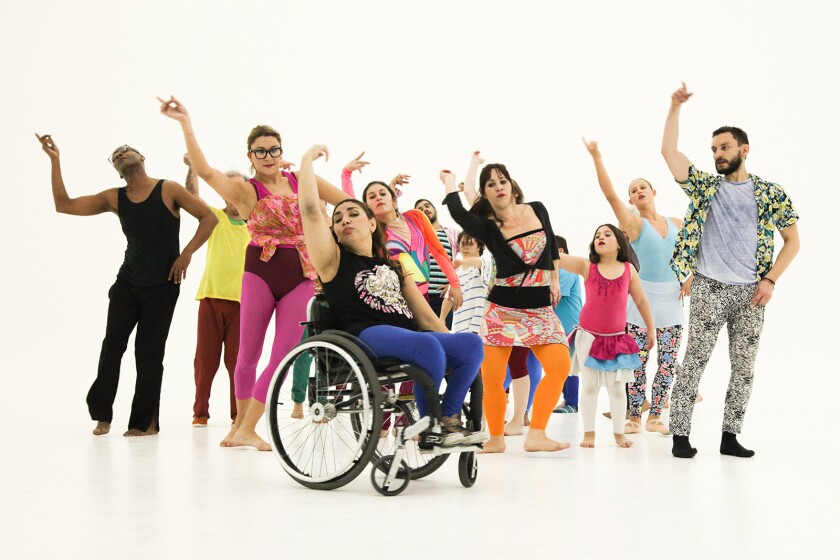 The Super Bowl isn't the only game in town this weekend. Weekend Picks include new work from choreographer Jérôme Bel, the return of the Wooster Group to REDCAT and a two-part chamber-music concert courtesy of Jacaranda. Also, American Contemporary Ballet salutes Astaire and Rogers, the art expo Photo L.A. sets up shop in Barker Hangar, and dozens of museums are offering free admission Saturday, Sunday or both.
Shall we dance?
Inclusivity is the watchword at Jérôme Bel's "Gala." The French dancer-choreographer invites a cohort of professionals plus amateurs of any size, shape, age and ability to share the stage in this celebration of diversity through dance. A program of the Center for the Art of Performance at UCLA, taking place at the Theatre at Ace Hotel, 929 S. Broadway, L.A. 8 p.m. Saturday. $29-$59. www.cap.ucla.edu
Prison blues at REDCAT
Experimental theater troupe the Wooster Group digs deep into a 1965 recording of work songs and spoken text by African American inmates on Texas' once-segregated prison farms for "The B-Side: 'Negro Folklore from Texas State Prisons,' A Record Album Interpretation." REDCAT, 631 W. 2nd St., L.A. 8:30 p.m. Thursday-Saturday, 3 p.m. Sunday. $24-$45. www.redcat.org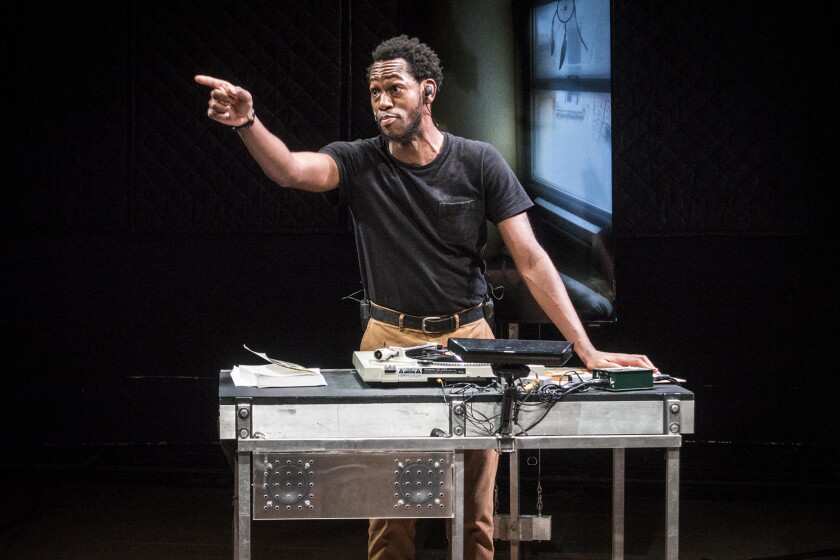 A double dose of chamber music
The Jacaranda music series offers up "Premonition I & II," a two-part program presented with a dinner break. First up, the Lyris Quartet plays string quartets by Pavel Haas, Georg Friedrich Haas and Jörg Widmann. In the second half, piano duo Inna Faliks and Daniel Schlosberg will tackle Alexander Zemlinsky's piano-four-hands arrangement of Mahler's Symphony No. 6, "Tragic." First Presbyterian Church, 1220 2nd St., Santa Monica. 4 and 7:30 p.m. Sunday (dinner break at 5:15 p.m.). $20, $45. www.jacarandamusic.org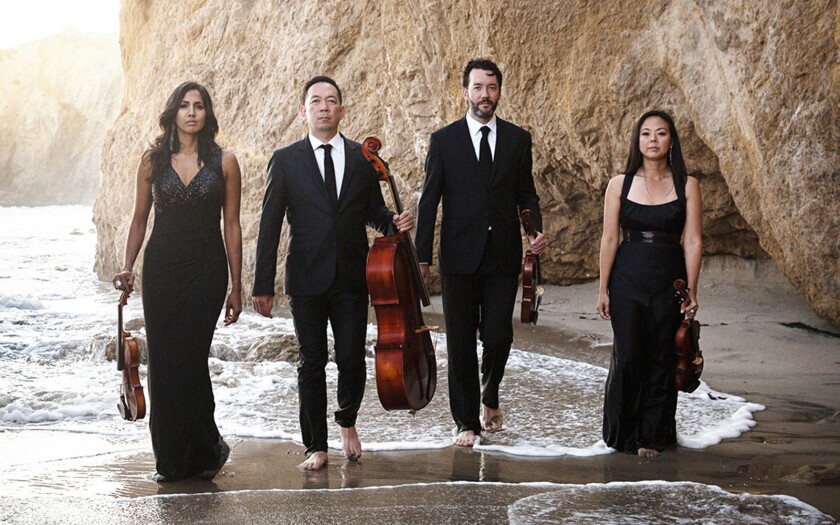 You can't afford to miss
Been wanting to visit one of Southern California's myriad museums but find the price of admission prohibitive? Well, this is your lucky weekend: It's the 14th annual Museums Free-for-All, when dozens of arts institutions — from the Los Angeles County Museum of Art to the Bowers Museum and beyond — will throw open their doors free of charge for part or all of the weekend. www.socalmuseums.org
Shall they dance?
American Contemporary Ballet re-creates five classic routines by legendary film duo Fred Astaire and Ginger Rogers for the new series "Astaire Dances 2: Fred & Ginger." The program also includes the suite from Balanchine's "Who Cares?" Cooper Design Space, 860 S. Los Angeles St., 11th floor, L.A. 8 p.m. Saturday, 4 p.m. Sunday, plus other dates through Feb. 17. $45-$90. www.acbdances.com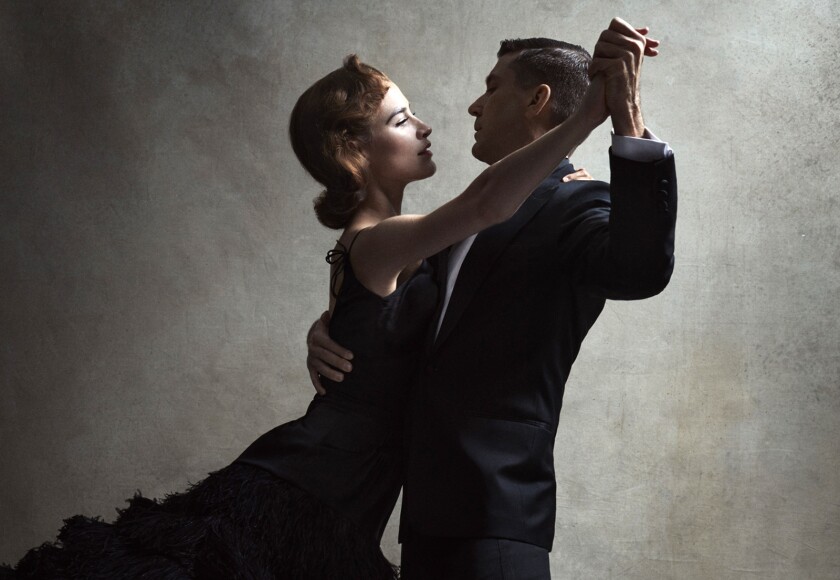 Think globally
Co-presented by the Natural History Museum and the Consulate General of France in Los Angeles, "Night of Ideas" — or "La Nuit des idées," en français — is the local edition of a worldwide symposium incorporating environmental and political science, sociology, art, music and more. The event includes short lectures and panel discussions, an immersive "liminal soundbath" co-created by Jónsi of Sigur Rós, a vegan fashion show, film screenings, DJ sets and a performance by seismologist Lucy Jones and Los Angeles Baroque. Natural History Museum of Los Angeles County, 900 Exposition Blvd., L.A. 6 p.m.-midnight Friday. Free. www.nhm.org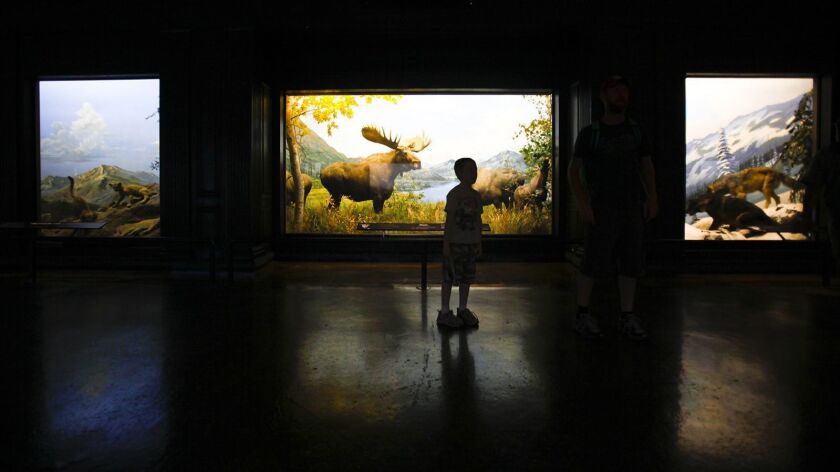 Photo L.A. ready for its close-up
The art expo that is Photo L.A. is back for its 27th year, now in a new location. Scores of established and up-and-coming photographers will be joined by gallery representatives, dealers, curators and other purveyors of pictures. Artist talks, docent tours, panel discussions and other programming fill out the schedule. Barker Hangar, Santa Monica Airport, 3021 Airport Ave. Thursday-Sunday. $0-$450. www.photola.com
---