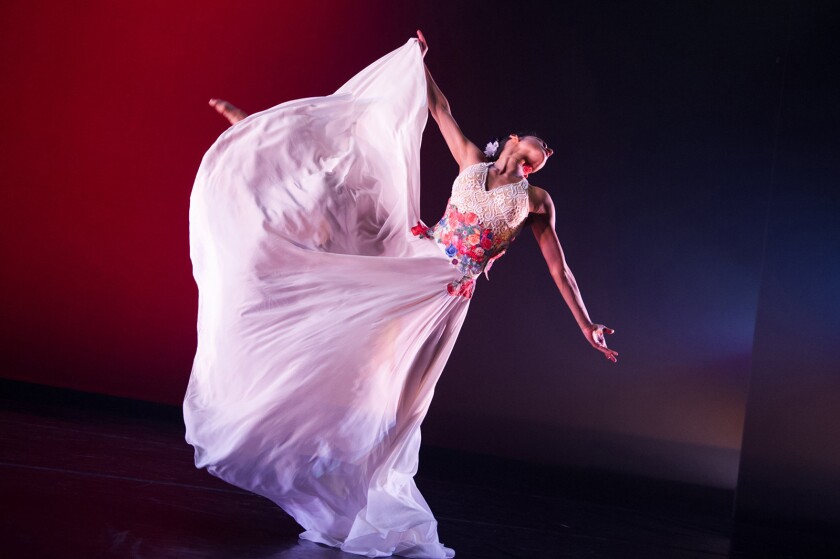 Looking for things to do this weekend? For fans of dance, Ballet Hispánico holds court at the Broad Stage, Shen Yun makes the first of several stops in Southern California and Heidi Duckler Dance remembers 12th-century polymath Hildegard von Bingen. Theater lovers might enjoy Independent Shakespeare Company's intimate staging of "Julius Caesar" or take a last opportunity to catch "Canyon" in DTLA or "The Judas Kiss" at Boston Court Pasadena. And if it's music you crave, Los Angeles Chamber Orchestra premieres a piece by James Newton Howard, and a female-powered salute to Yoko Ono takes place at Walt Disney Concert Hall.
Once more, with passion
New York-based Ballet Hispánico is back with a reprise of the program it presented in L.A. last fall, a trio of works by Latina choreographers: Annabelle Lopez Ochoa's "Línea Recta," Michelle Manzanales' "Con Brazos Abiertos" and "3. Catorce Dieciséis" by Tania Pérez-Salas. Broad Stage, 1310 11th St., Santa Monica. 7:30 p.m. Friday-Saturday. $45 and up. www.thebroadstage.org
Et tu, Brute?
An ill-fated Roman ruler will meet an ignominious end when Independent Shakespeare Company presents an interactive staging of the Bard's classic tragedy "Julius Caesar." ISC Studio, 3191 Casitas Ave. No. 130, Atwater Village. 7:30 p.m. Saturday, 2 p.m. Sunday; other dates through May 11. $15-$35. www.iscla.org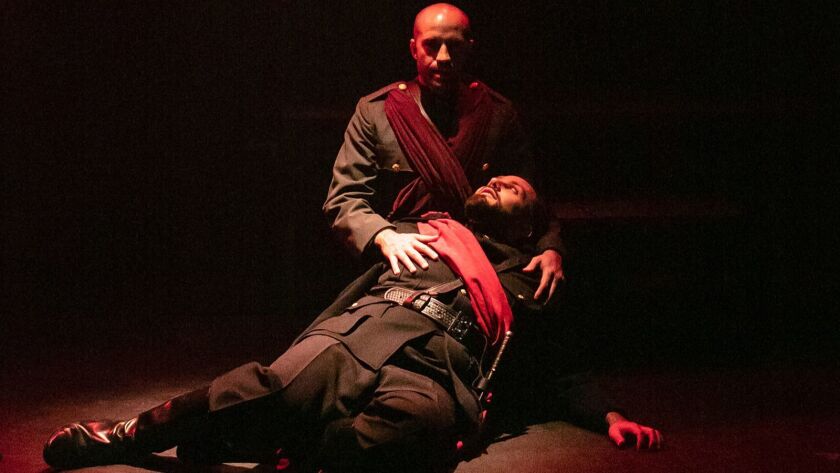 This woman's work
The Fluxus Festival concert "Breathewatchlistentouch: The Work and Music of Yoko Ono" finds a host of acts including La Marisoul, St. Vincent and Garbage front-woman Shirley Manson singing the praises — and the music — of the influential artist, vocalist, composer and activist. The program contains nudity and mature content. Walt Disney Concert Hall, 111 S. Grand Ave., L.A. 8 p.m. Friday. $32-$60. www.laphil.com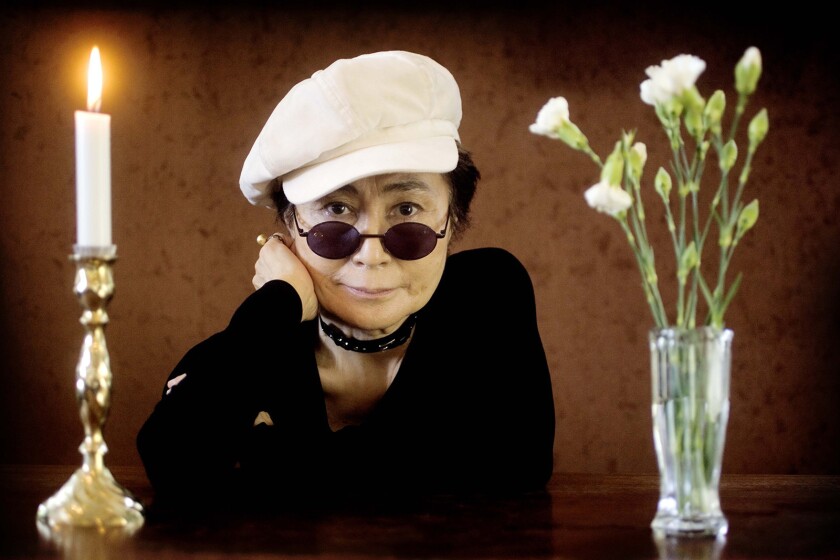 Into the mystic
Heidi Duckler Dance presents Act One of "Hour of Hildegard," a new site-specific work inspired by the life and times of 12th-century German abbess, author, artist, composer and mystic Hildegard von Bingen. St. John's Cathedral, Parish Hall, 514 W. Adams Blvd., L.A. 5 p.m. Saturday. $10; VIP tickets, $50. www.heididuckler.org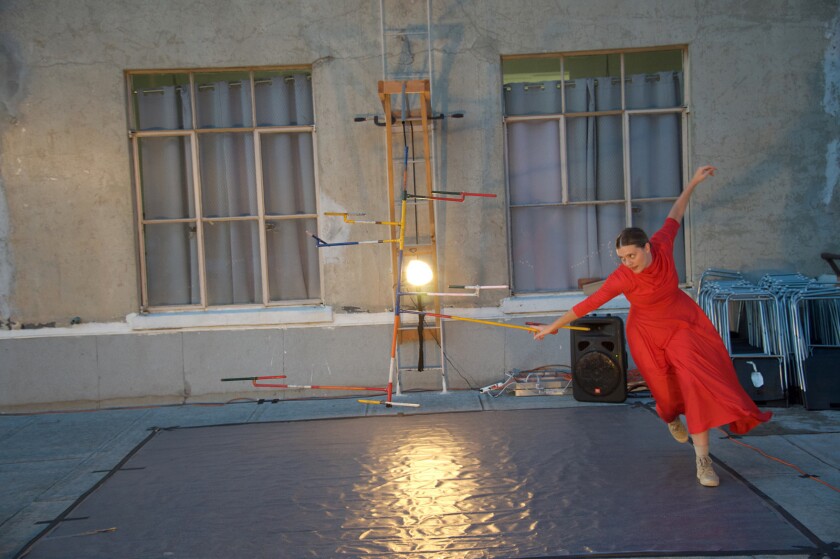 He knows the score
Veteran film composer James Newton Howard premieres his Concerto for Orchestra & Cello with Los Angeles Chamber Orchestra and cellist Andrew Shulman under the baton of conductor laureate Jeffrey Kahane. The program also includes works by Mozart and Gabriella Smith. 8 p.m. Saturday at Alex Theatre, 216 N. Brand Blvd., Glendale. Also 7 p.m. Sunday at Royce Hall, UCLA, 340 Royce Drive, Westwood. $28 and up; discounts available. www.laco.org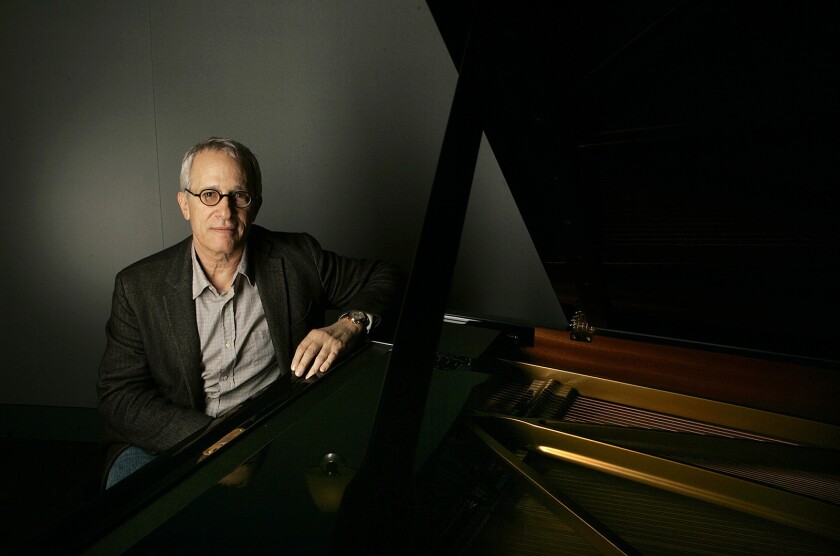 Middle Kingdom in motion
Shen Yun Performing Arts returns with "Shen Yun 2019," the nationally touring troupe's latest stage spectacular celebrating 5,000 years of Chinese dance, music and culture. Terrace Theater, 300 E. Ocean Blvd., Long Beach. 2 and 7:30 p.m. Saturday, 1 p.m. Sunday (also at other area venues through May 5). $80-$180. www.shenyun.com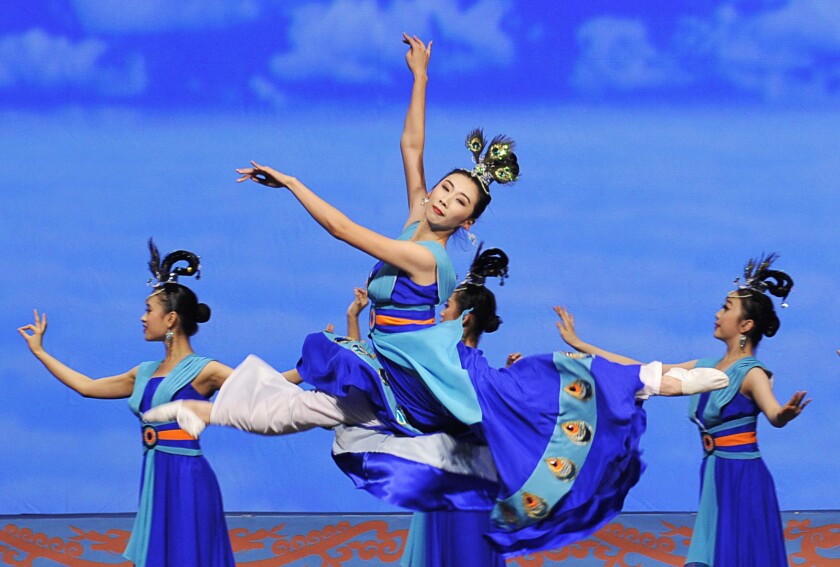 It's curtains for 'Canyon,' 'Judas Kiss'
It's your last weekend to catch these two L.A. Times Critics' Choice shows:
"Canyon" is Jonathan Caren's new dark comedy about a backyard party in L.A. that takes a shocking turn. The Los Angeles Theatre Center, 514 S. Spring St., L.A. 8 p.m. Thursday-Saturday, 4 and 7 p.m. Sunday. $38. www.thelatc.org
"The Judas Kiss" is David Hare's biographical drama starring Rob Nagle as Irish poet and playwright Oscar Wilde. Cntains nudity. Boston Court Pasadena, 70 N. Mentor Ave. 8 p.m. Thursday-Saturday, 2 p.m. Sunday. $20-$39. www.BostonCourt.com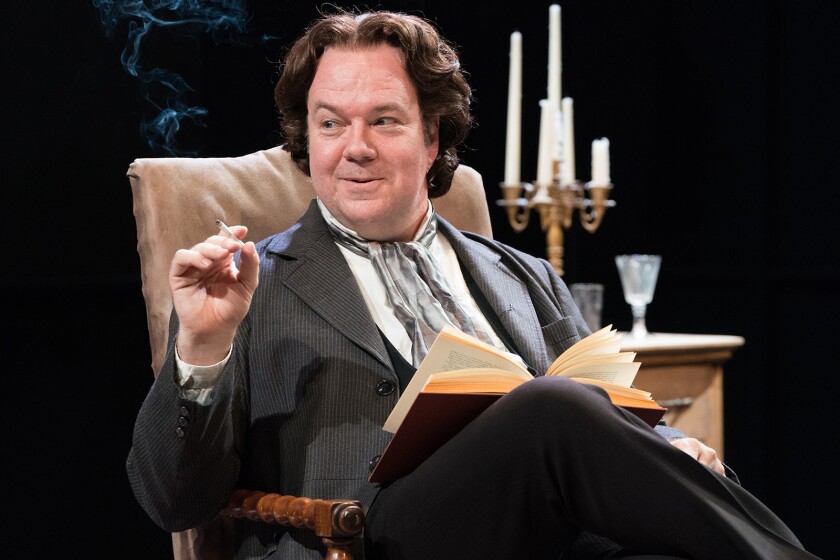 SPRING ARTS PREVIEW 2019: Critics' recommendations and profiles of the emerging artists you should know now »
---