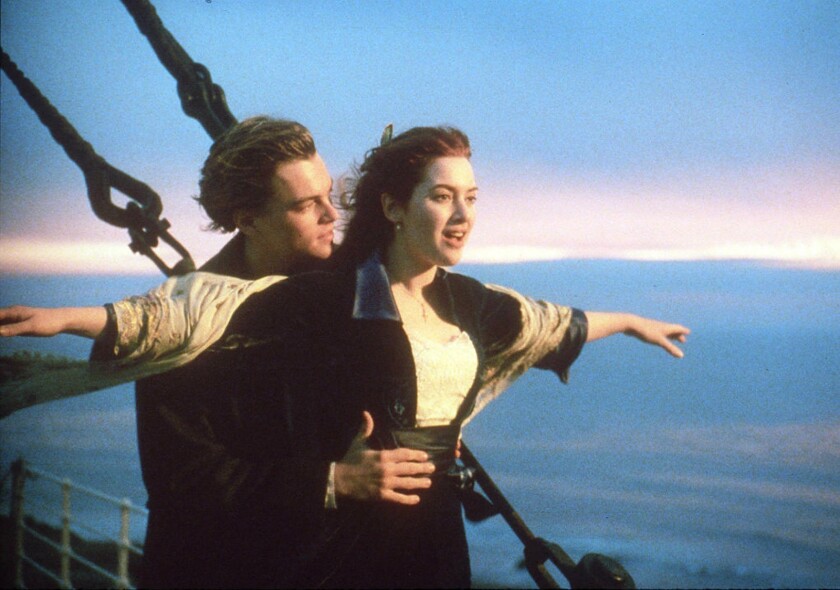 What to do this weekend? How about a screening of "Titanic" with the score played live by New West Symphony? Or Luminario Ballet in "Selections From Inscape: Fashion in Motion" at the Skirball Cultural Center? Or the return of Michael Feinstein and the Pasadena Pops? Also this weekend: "Violence: The Misadventures of Spike Spangle, Farmer" closes at Tim Robbins' Actors' Gang Theatre, Angel City Chorale sings TV theme songs, Dance DTLA goes Bollywood at Grand Park and laughs abound (we hope) at the second annual Queer Comedy Festival.
That sinking feeling …
All aboard for "Titanic Live." New West Symphony, joined by the All-American Boys Chorus, Los Robles Children's Choir and others will perform James Horner's score during a screening of James Cameron's Oscar-winning 1997 romance-drama-disaster flick starring Leonardo DiCaprio and Kate Winslet. William Rolland Stadium, California Lutheran University, 60 W. Olsen Road, Thousand Oaks. 7:30 p.m. Saturday. $25 and up. (800) 845-3000. ticketmaster.com
Dressed to impress at Skirball
"Selections From Inscape: Fashion in Motion" is a dance concert pinned to the Skirball exhibition "Fearless Fashion: Rudi Gernreich." Members of Luminario Ballet wear re-creations of the designer's original pieces as they perform excerpts from choreographer Bella Lewitzky's 1976 work "Inscape." Skirball Cultural Center, 2701 N. Sepulveda Blvd., L.A. 6 p.m. Sunday. $15. (310) 440-4500. skirball.org
Pops goes the orchestra
The stars align as Michael Feinstein and Pasadena Pops open yet another summer of outdoor concerts with "The Great American Songbook: Icons From Broadway, Tin Pan Alley and Hollywood." Kevin McKidd ("Grey's Anatomy") and Broadway's Melissa Errico serve as guest vocalists. Los Angeles County Arboretum and Botanic Garden, 301 N. Baldwin Ave., Arcadia. 7:30 p.m. Saturday. $25 and up. (626)-793-7172. PasadenaSymphony-Pops.org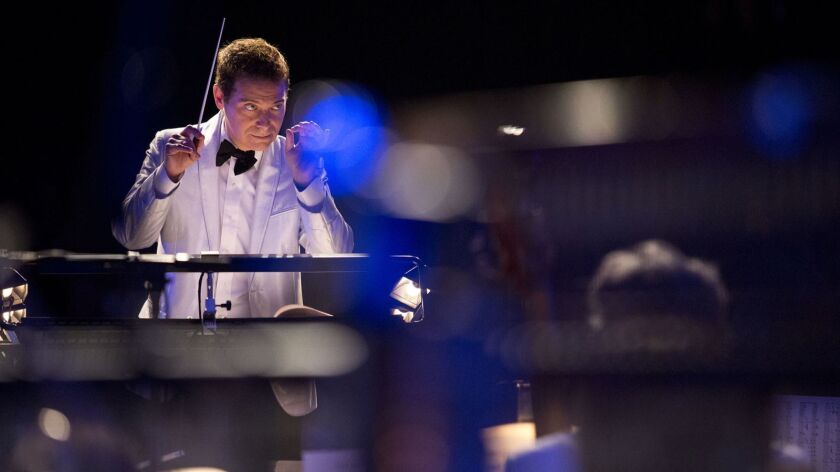 Outstanding in his field
It's your last weekend to catch "Violence: The Misadventures of Spike Spangle, Farmer." A naive country boy becomes a pawn in a nefarious plot in this remount of Tim Robbins' and Adam Simon's 1980s-era commedia dell'arte-style political satire. An L.A. Times Critics' Choice. The Actors' Gang Theatre, 9070 Venice Blvd., Culver City. 8 p.m. Thursday-Saturday. $25-$34.99; Thursdays, pay what you can. (310) 838-4264. TheActorsGang.com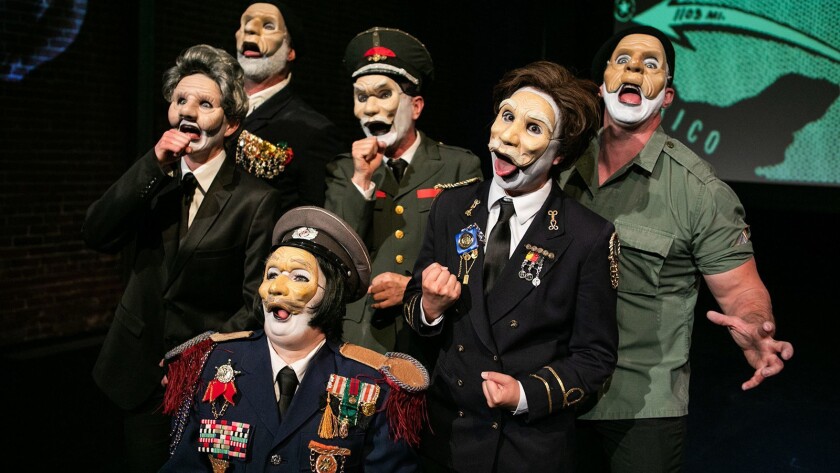 Do not attempt to adjust your television
The new program "Angel City Chorale: As Seen on TV … And More!" finds the vocal ensemble performing classic TV theme songs, score selections from popular video games, contemporary classical works and more. Barnum Hall, 600 Olympic Blvd., Santa Monica. 8 p.m. Friday-Saturday. $35-$90. (310) 943-9231. angelcitychorale.org
Hooray for Bollywood!
Dance instructors will help you learn some of those hypnotic moves in splashy Bollywood musicals from India as the Music Center's Dance DTLA series returns for another summer. The performance lawn at Grand Park, 200 N. Grand Ave., L.A. 7 to 11 p.m. Free. musiccenter.org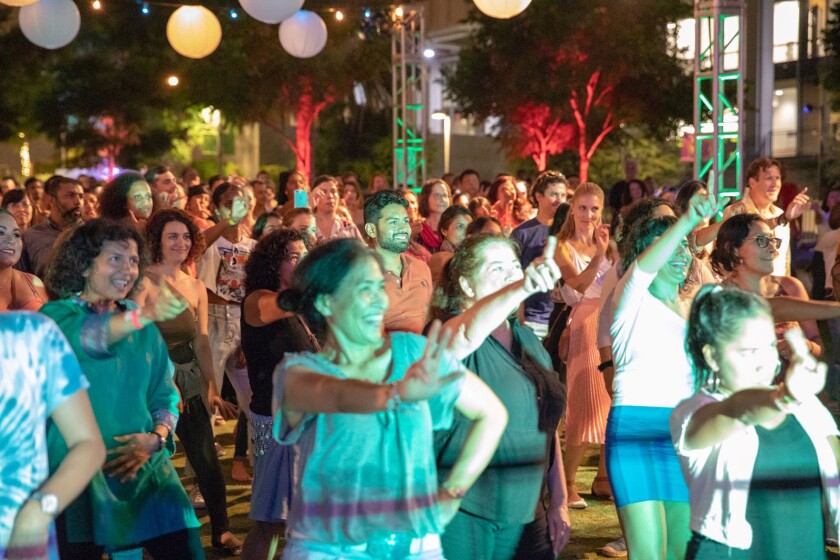 If you've got the time, they've got the beer
Audience members are encouraged to raise their voices — and bend their elbows — alongside vocalists from Pacific Chorale and Orange County Women's Chorus at what's billed as Orange County's first "Beer Choir" event. This heady singalong is most definitely not BYOB: Beer, wine and food will be available for purchase. Segerstrom Center for the Arts, Julianne & George Argyros Plaza, 600 Town Center Drive, Costa Mesa. 5 to 7 p.m. Saturday. Free. pacificchorale.org
Laughing with pride
Scout Durwood, Riley Silverman, Keith Carey and other LGBTQ comics from our fair city will bring the funny at the second annual Queer Comedy Festival. The Ruby L.A., 7518 Sunset Blvd., Hollywood. 4 to 10 p.m. Saturday. $30. therubyla.com
---