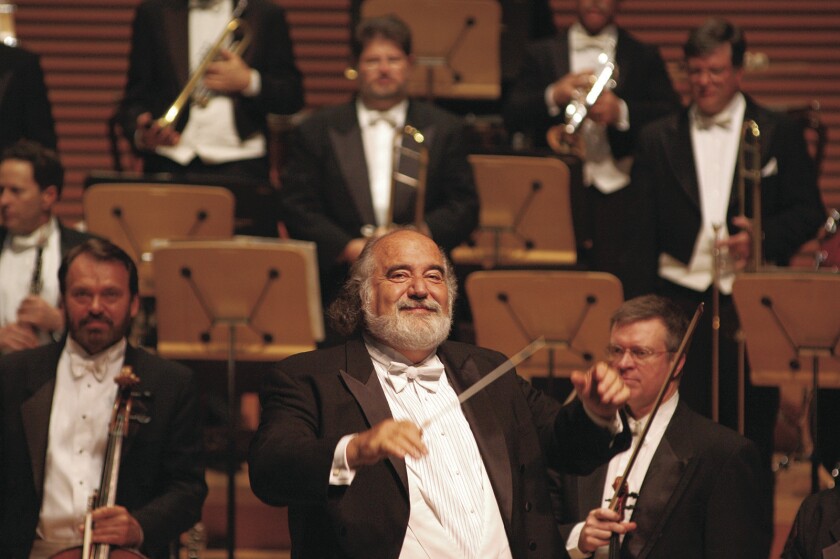 Looking for something to do this weekend? We've got California Philharmonic's season opener, new work from Barak Ballet and the final performances of Samuel Beckett's "Happy Days" starring Dianne Wiest. It's time to catch the dark play "Boxing Lessons" before it closes, while the Los Angeles Culture Festival and Hollywood Carnival Parade return, the Sawdust Art & Craft Festival is back and West Hollywood wraps up Pride month with arts offerings.
With a little help from their friends
California Philharmonic, under the baton of the venerable Victor Vener, returns with "Beethoven Meets the Beatles." Tribute band the Fab Four joins the orchestra for this summer-season opener that includes a selection of Beatles favorites plus Beethoven's Symphony No. 5. Walt Disney Concert Hall, 111 S. Grand Ave., L.A. 2 p.m. Sunday. $37.50-$140. (323) 850-2000. calphil.com
They've got moves you've never seen
Contemporary dance troupe Barak Ballet is back with an evening of premieres by company founder Melissa Barak and choreographers Ma Cong and Andi Schermoly. The Broad Stage, 1310 11th St., Santa Monica. 8 p.m. Friday-Saturday. $40-$75. barakballet.org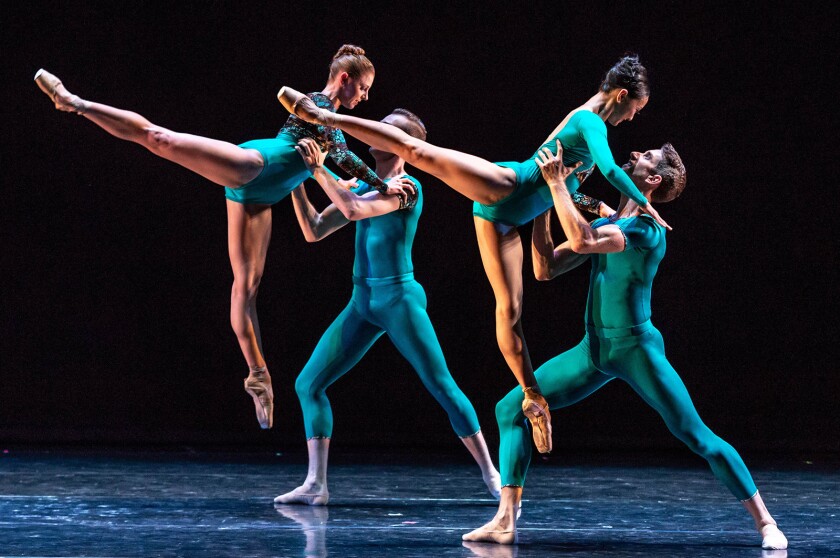 One for the money, two for the show
It's your final weekend to catch these two L.A. Times Critics' Choice plays:
"Happy Days," Samuel Beckett's absurdist fable about a world-weary yet somehow optimistic woman who just happens to be slowly sinking into a mound of dirt. Two-time Oscar winner Dianne Wiest stars. Mark Taper Forum, 135 N. Grand Ave., L.A. 8 p.m. Wednesday-Friday, 2:30 and 8 p.m. Saturday, 1 p.m. Sunday. $32-$115. (213) 628-2772. centertheatregroup.org
"Boxing Lessons," John Bunzel's dark comedy about the family and friends of a famous writer who gather to pack up his personal effects following his untimely demise. The New American Theatre, 1312 N. Wilton Place, Hollywood. 8 p.m. Saturday, 3 p.m. Sunday. $35. (310) 424-2980. newamericantheatre.com
Dancing in the streets in Tinseltown
The Los Angeles Culture Festival and Hollywood Carnival Parade return for another year. Dancers, musicians and masqueraders in costumes celebrating the world's diverse cultures take part in a lively procession that culminates in a family-friendly festival featuring live music.
Parade: Hollywood Boulevard from Western Avenue to Highland Avenue, Hollywood. 10 a.m.-3 p.m. Saturday. Free.
Festival: Carnival Culture Village, 6800 Hollywood Blvd., Hollywood. Noon-9 p.m. Saturday. $20. laculturefestival.com
Browsing is a breeze
The annual Sawdust Art & Craft Festival sets up shop for another summer. Local artists and makers showcase their wares at this family-friendly event, which also features hands-on art demonstrations plus live music, balloon artists, magicians, food and drink and more. 935 Laguna Canyon Road, Laguna Beach. 10 a.m.-10 p.m. daily, Friday through Sept. 1. $4-$9; children 5 and under free; some free days for area residents; passes $20. sawdustartfestival.org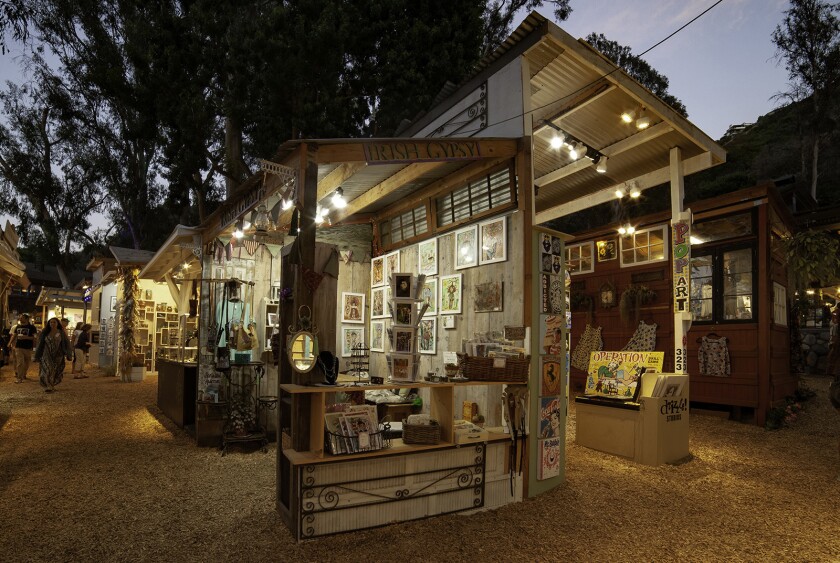 Pride, in the name of love
The city of West Hollywood wraps up Pride month with a slate of free arts events, including a "Queer Poetry Pop-up" (1:30 and 4:30 p.m. Sunday), the photography exhibit "Where Love Is Illegal" (5 p.m.) and a screening of writer-performer Dan Guerrero's autobiographical new film "Gaytino! Made in America" (7 p.m.). West Hollywood City Council Chambers and Public Library, 625 N. San Vicente Blvd., West Hollywood. Free. weho.org
---