Weekend Picks: 'Wicked,' mother-daughter opera, holiday lights in Grand Park and more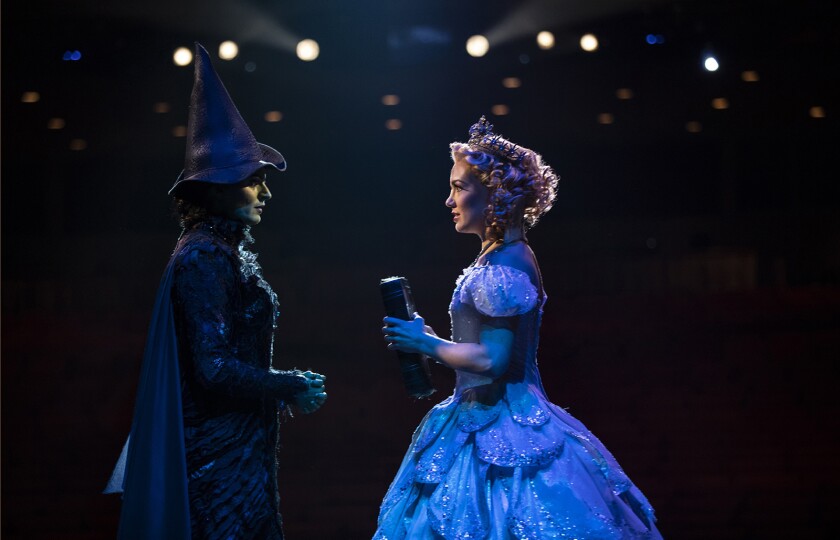 Listings Coordinator
As November gives way to December, our picks include three musical tales: one about witches, another about stranded travelers and one about shut-ins. Looking for more? A sassy solo comedy returns to SoCal, a dance company marks a milestone and a festive light show tries to fill you and yours with the holiday spirit.
Have broom, will travel
Which witch is which? You'll find out when the national tour of "Wicked," the Tony-winning musical prequel to "The Wizard of Oz," returns to Tinseltown. With Jackie Burns and Kara Lindsay. Hollywood Pantages Theatre, 6233 Hollywood Blvd., Hollywood. 8 p.m. Friday, 2 and 8 p.m. Saturday, 1 and 6:30 p.m. Sunday; other dates through Jan. 27. $62 and up. www.hollywoodpantages.com
Two against the world
L.A. Opera Off Grand presents the world premiere of "prism," composer Ellen Reid's dark fable, with libretto by Roxie Perkins. It's about a sickly young girl and her doting mother who have isolated themselves from the outside world. (It contains explicit language and adult subject matter.) REDCAT, 631 W. 2nd St., L.A. 8 p.m. Thursday-Saturday, 2 p.m. Sunday. $69. www.laopera.org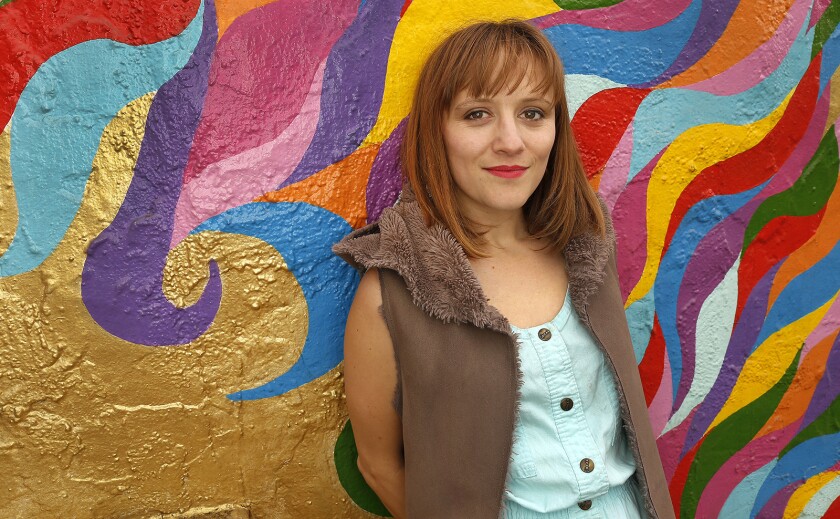 Canadian hospitality at its finest
Waylaid by the Sept. 11 terrorist attacks, travelers from all over the world depend upon the kindness of strangers in small-town Canada in the Tony-winning musical "Come From Away." Ahmanson Theatre, 135 N. Grand Ave., L.A. 8 p.m. Thursday and Friday, 2 and 8 p.m. Saturday, 1 and 6:30 p.m. Sunday; other dates through Jan. 6. $30-$135. www.centertheatregroup.org. (Also at Segerstrom Center for the Arts in Costa Mesa from Feb. 5 to 17.)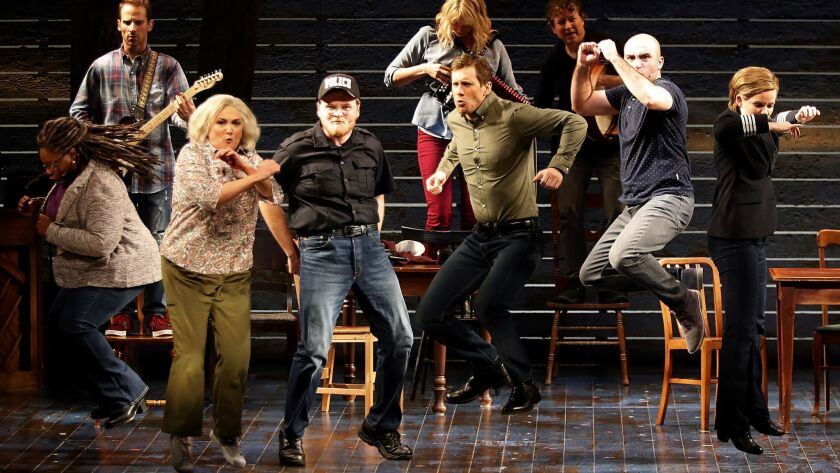 Still moving and grooving
JazzAntiqua Dance & Music Ensemble marks its 25th anniversary with "Freedom! Jazz! Dance!" This celebratory program incorporates spoken word and music by the likes of Kamasi Washington and Gregory Porter. Nate Holden Performing Arts Center, 4718 W. Washington Blvd., L.A. 8 p.m. Saturday. $25, $35. www.ebonyrep.org
Southern belle has something to sell
She's back, y'all. The sassy, brassy and not-exactly classy Dixie Longate (Kris Andersson) returns to Southern California in her hit off-Broadway one-woman comedy "Dixie's Tupperware Party." Kirk Douglas Theatre, 9820 Washington Blvd., Culver City. 8 p.m. Thursday and Friday, 2 and 8 p.m. Saturday, 1 and 6:30 p.m. Sunday; other dates through Dec. 30. $35 and up. www.dixiestupperwareparty.com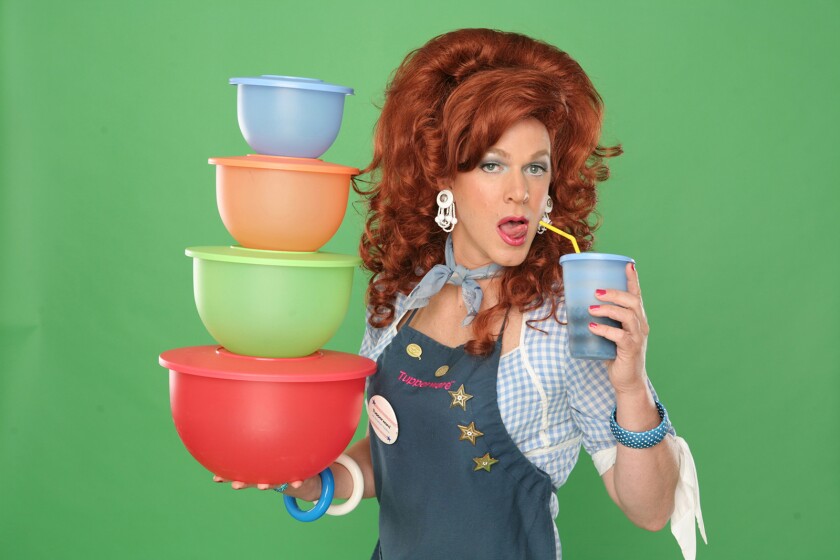 Let there be lights
All is merry and bright at Grand Park's Winter Glow. This monthlong holiday-themed family-friendly attraction in downtown L.A. features more than a dozen large-scale nighttime light installations created by local artists. Grand Park, 200 N. Grand Ave., L.A. Friday through Dec. 25. Free. www.grandparkla.org
---
Your essential guide to the arts in L.A.
Get Carolina A. Miranda's weekly newsletter for what's happening, plus openings, critics' picks and more.
You may occasionally receive promotional content from the Los Angeles Times.