Review: Eleanor Swordy's paintings allegorize what it means to be a woman and an artist
Eleanor Swordy's paintings at Moskowitz Bayse allegorize what it means to be a woman and an artist. Her rounded, abstracted figures do what women have done throughout art history — bathe, dress, sleep — but also engage in more generative activities: drawing, painting. Swordy's women are remarkably self-possessed, both muses and artists.
Rendered in smooth, full volumes that evoke the rounded, sculptural forms of Henry Moore, the women's bodies also tweak the rules of perspective, existing in a flattened space that harks back to Cubism. A little Picasso shows up in "For You," in which a woman puts on makeup before a mirror. Her reflection looks pointedly like one of the cockeyed faces in "Les Demoiselles d'Avignon" (itself a hornet's nest of sexual and cultural tourism). Although she makes up her own face, her reflection is distorted by the weight of history, with an emphasis on the "his."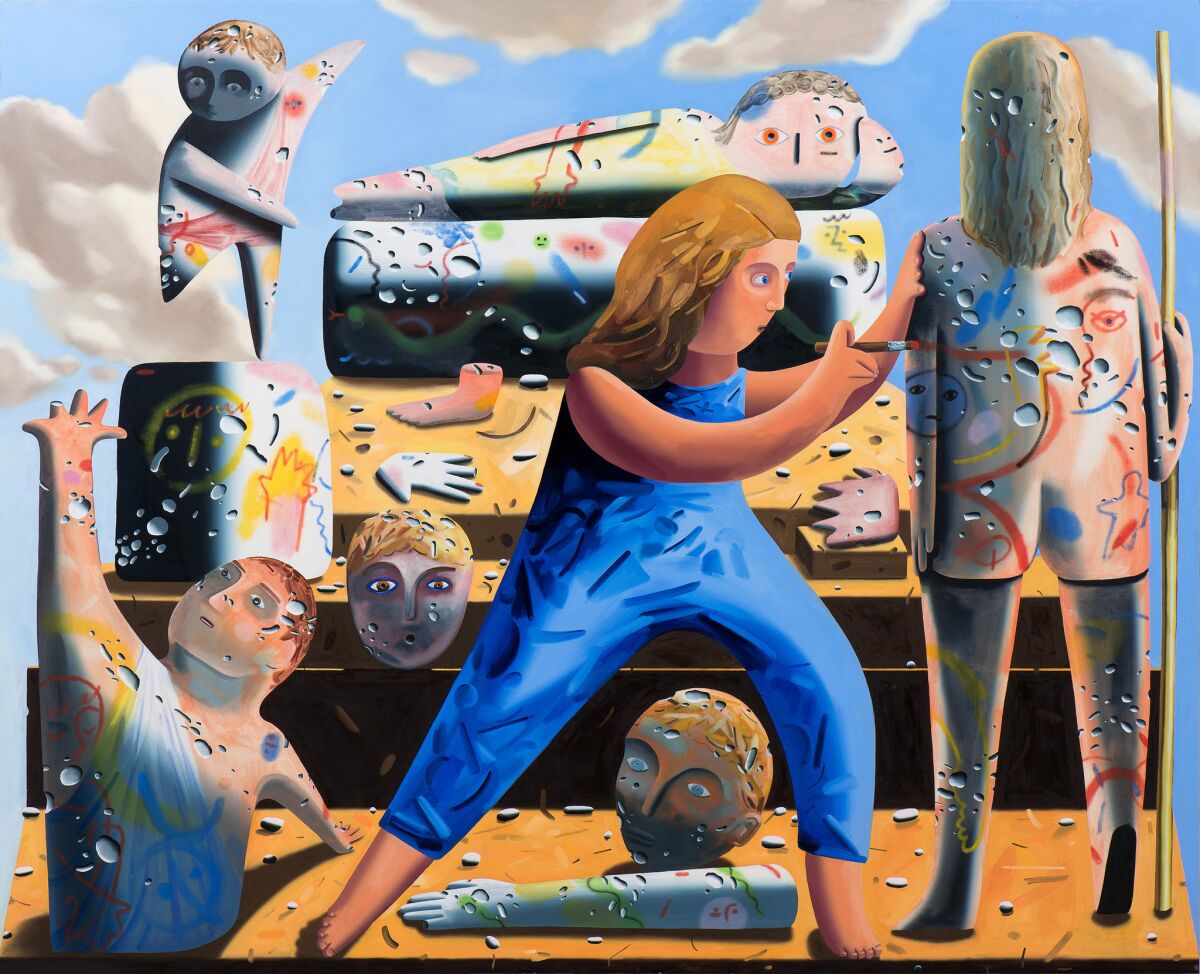 This reflexivity also appears in "Hold Still." It depicts a female nude in a curvilinear, reclining pose that Swordy has tipped upright, so that the nude is sketching on several large pieces of paper. Her body is displayed for our consumption, but she is also a creator, looking right back at us. We see her, but we also see what she makes.
Similarly, "On The Steps" depicts a woman dressed in work overalls, standing amid crumbling, pockmarked statuary. Her stance is forceful and active as she leans in to graffiti a hooded stone figure. To be a woman who makes art must sometimes feel like guerrilla activity amid the ruins.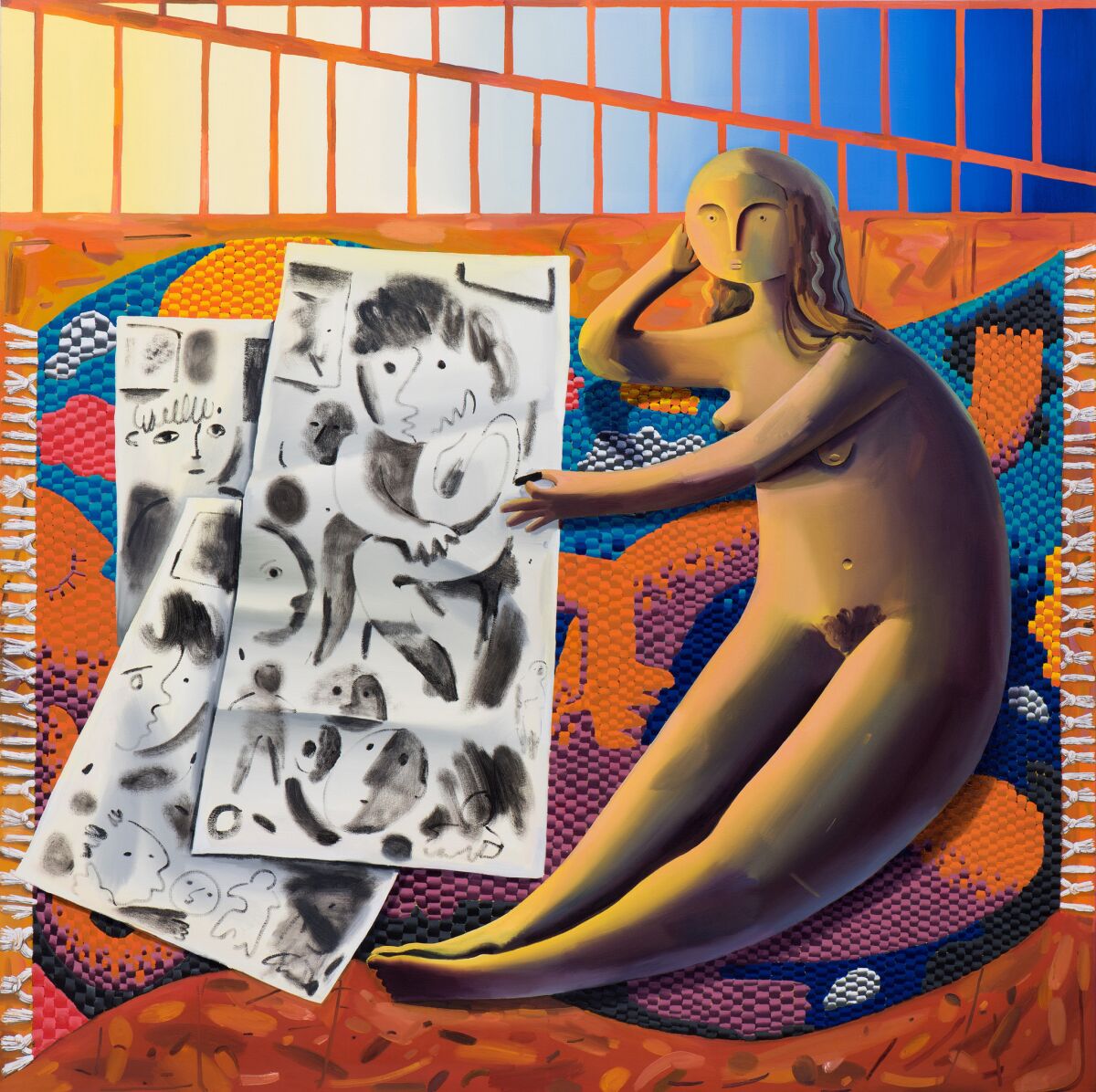 In "Here It Is," a confident artist of indeterminate gender hawks small paintings and sculptures on the sidewalk, posing like a break-dancer on a rectangle of cardboard. In dance and performance, the artist may also be the artwork. Swordy translates this simultaneity to figure painting, in which painter and subject have traditionally been separate. Her images dramatize the conundrum of being both seer and seen, flickering between two or more perspectives. In this sense, they are quiet missives of empathy. We could certainly use more of that.
Moskowitz Bayse, 743 N. La Brea Ave., (323) 790-4882, through Oct. 27. Closed Sunday and Monday. www.moskowitzbayse.com
---
Get our L.A. Goes Out newsletter, with the week's best events, to help you explore and experience our city.
You may occasionally receive promotional content from the Los Angeles Times.