CBS prevails in 'The Glass House' legal dispute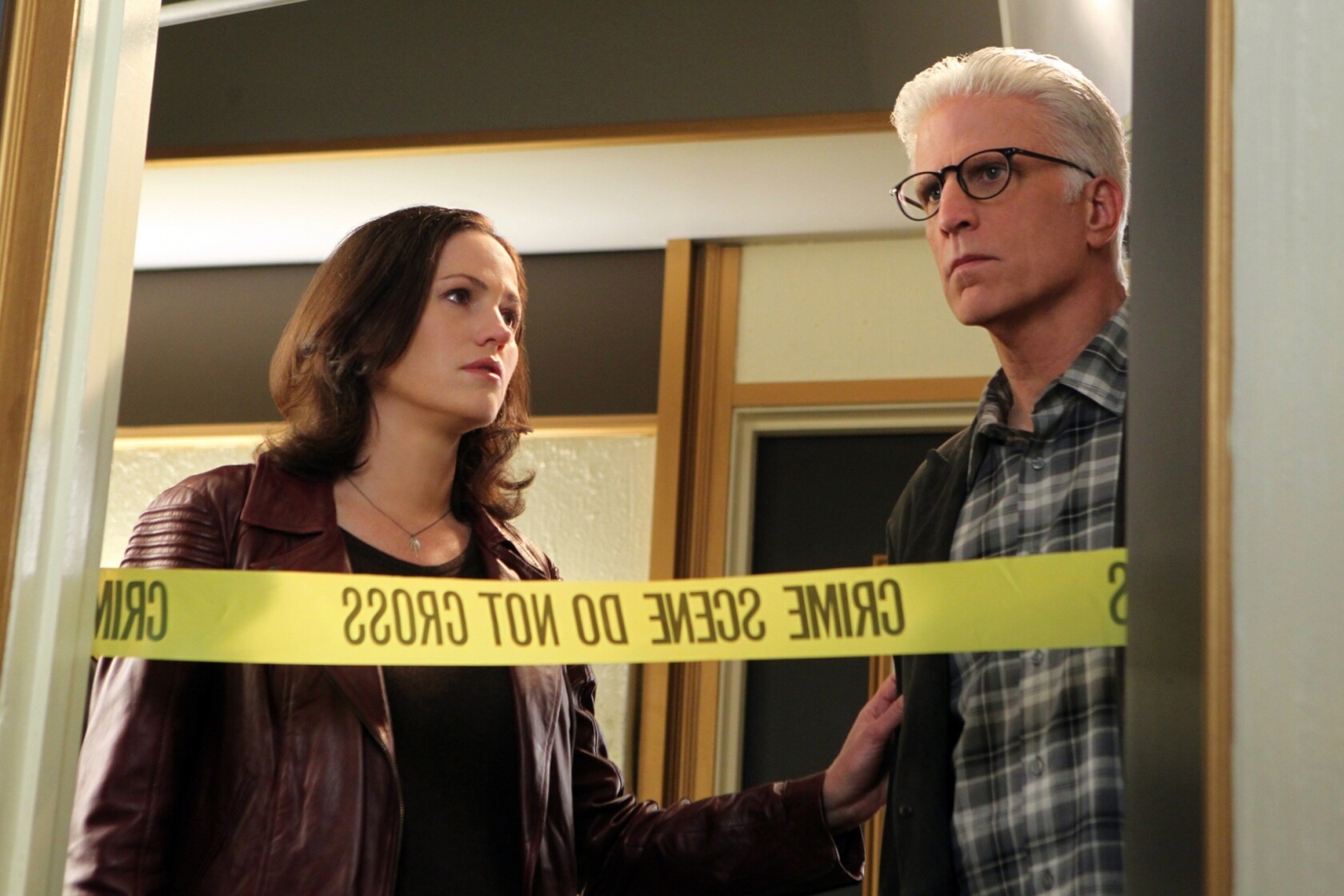 8.6 million viewers (Feb. 13) - series low
(Monty Brinton / CBS)
4.3 million viewers (March 31) - series high
(Helen Sloan / HBO)
11.7 million viewers (March 5) - series low for a non-summer episode
(Michael Becker / Fox)
8.6 million viewers (Feb. 27) - series high
(Zach Dilgard / Associated Press)
6.4 million viewers (April 1) - series low
(Brownie Harris / NBC)
4.6 million viewers (Dec. 4) - tied for season high
(FX)
8.9 million viewers (Feb. 13) - series low for a regular episode
(Monty Brinton / CBS)
12.4 million viewers (March 31) - series high
(Tina Rowden / AMC)
8.3 million viewers (Feb. 17) - second lowest for the series
(David Giesbrecht / CBS Entertainment)
4.8 million viewers (March 21) - season high
(Zach Dilgard / History Channel)
CBS Corp. wants to send the message that it won't tolerate copycats.
On Monday, the No. 1-ranked television network said that it had reached a settlement in the 15-month legal dispute over whether ABC's "The Glass House," a short-lived reality show that closely mirrored CBS' successful "Big Brother" show, constituted a violation of CBS' copyright and trade secrets.
CBS said it would receive compensation in the matter, but it declined to say how much.
ON LOCATION: Where the cameras roll
"The Glass House" got stoned in the ratings last summer. The program, about a group of strangers living together in a house and cut off from the outside world, ran just 10 episodes, mustering fewer than 4 million viewers an installment throughout its short tenure.
In May 2012, CBS filed a lawsuit against Walt Disney Co.'s ABC and the producers and tried unsuccessfully to get a restraining order to stop the show from airing.
ABC later gave the show the boot, but CBS continued to press its claims, provoking a counter-suit last fall from "Glass House" executive producer Kenny Rosen, producer Michael O'Sullivan and ABC executive Corie Henson. The trio formerly worked on CBS' "Big Brother" before collaborating on "The Glass House" for ABC.
PHOTOS: Hollywood Backlot moments
Rosen, when working on "Big Brother," signed a non-disclosure agreement that promised he would not divulge CBS trade secrets.
The case went to arbitration earlier this year.
"We have reached a settlement in arbitration with the parties in 'The Glass House' legal dispute," CBS said in its statement Monday. "CBS will receive financial compensation as part of the settlement. The producers have admitted that one of them used confidential 'Big Brother' manuals in the production of 'The Glass House,' and they have expressed regret for using this material. In addition, those involved have pledged not to misappropriate CBS trade secrets in the future."
PHOTOS: Celebrities by The Times
A CBS spokesman declined to comment further.
ABC declined to comment.
Glenn Pomerantz, an attorney for the producers, was not immediately available for comment.
ALSO:
CBS posts biggest quarter ever; profits up 11%
Wall Street enthralled by CBS' "Under the Dome"
Time Warner Cable and CBS executives grilled by New York City Council
---
From the Emmys to the Oscars.
Get our revamped Envelope newsletter, sent twice a week, for exclusive awards season coverage, behind-the-scenes insights and columnist Glenn Whipp's commentary.
You may occasionally receive promotional content from the Los Angeles Times.