China's Huayi Brothers to invest in Jeff Robinov's new film company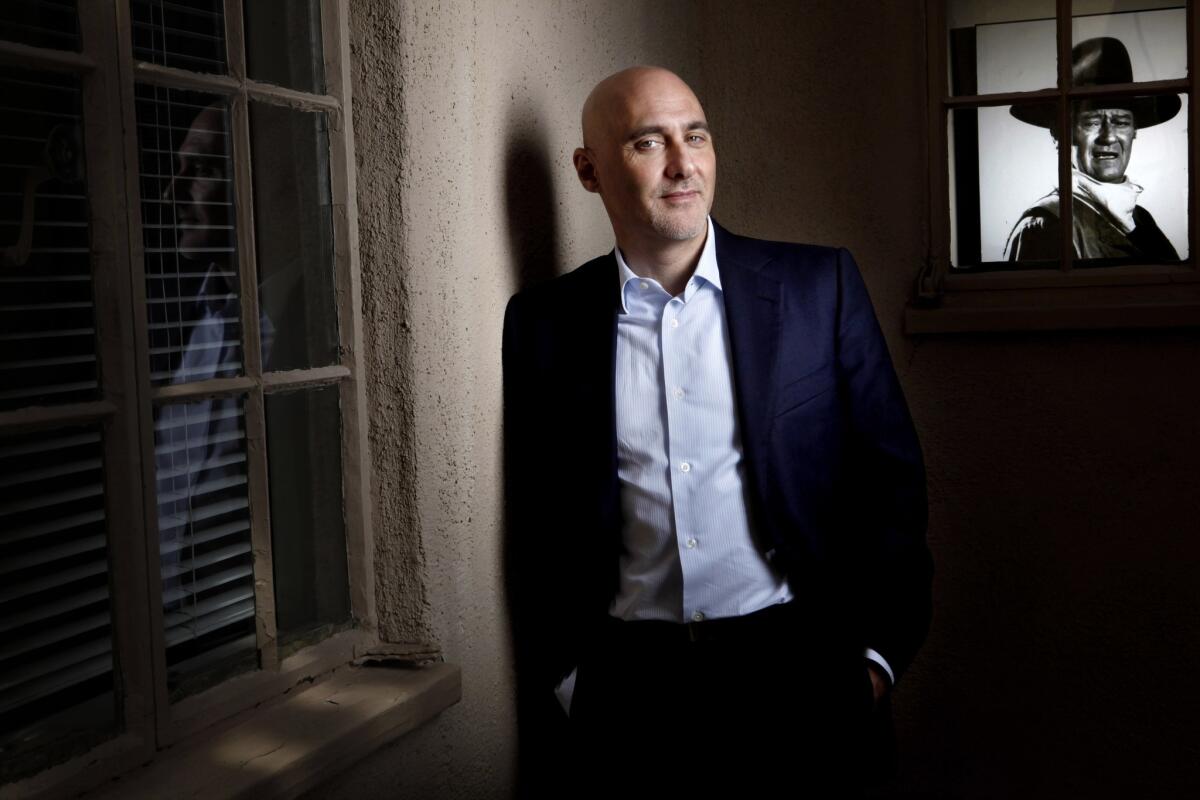 Beijing-based film production company Huayi Brothers Media Corp. plans to invest up to $150 million in a new movie company from Jeff Robinov, the former president of Warner Bros. Pictures Group.
The deal would be one of the highest-profile partnerships between Chinese and Hollywood film entities. Robinov departed Warner Bros. in the summer of 2013 after leading Hollywood's biggest movie studio since 2007.
Huayi Brothers said in a statement that it would invest $120 million to $150 million in Robinov's Studio 8, and distribute the company's movies in China. An official agreement has not yet been signed.
According to a source with knowledge of the matter, Robinov would like to raise a total of $250 million to $300 million in equity financing for Studio 8.
Huayi Brothers, founded in 1994 by brothers Wang Zhongjun and Wang Zhonglei, has released such Chinese hits as "Journey to the West: Conquering the Demons" and "Young Detective Dee: Rise of the Sea Dragon."
Huayi Brothers said in a statement that the investment in Studio 8 is part of its globalization strategy, though China will remain the company's most important market.
Wang Zhongjun, chairman of Huayi Brothers, said in a statement that "U.S. film operations and Chinese film operations are similar, the key is the talent. If you can get a hold of three famous directors, you will have the hope of being on the forefront of U.S. film companies."
He also said that projects made by Studio 8 would feature Hollywood writers, directors and producers.
"We will proceed according to the rules of Hollywood," he said.
ON LOCATION: Where the cameras roll
The potential deal reveals at least part of what Robinov -- known for his strong relationships with Hollywood's creative community -- has been planning since his acrimonious exit from Warner Bros.
Last year, Robinov lost a bruising race to succeed Barry Meyer as chairman and chief executive of Warner Bros.
Robinov, known for having sharp elbows, responded angrily to Meyer when he was told that he had been passed over for the job, according to a person with knowledge of the incident.
A spokesman for Robinov did not immediately respond to a request for comment.
Robinov has yet finalize a domestic distribution arrangement for Studio 8, and the remainder of his financing also has not been secured. Sources with knowledge of the matter said Robinov has been in talks with Sony Pictures Entertainment about a marketing and distribution pact.
A spokesman for Sony Pictures did not immediately respond to a request for comment.
PHOTOS: Behind the scenes of movies and TV
Huayi Brothers' prospective deal with Robinov comes during a busy week for deal-making between Chinese and American entertainment companies.
On Thursday, Walt Disney Studios said it had struck a multiyear partnership agreement with Shanghai Media Group Pictures to co-develop Disney-branded movies that would be released in China and other international markets.
And Tuesday, it was announced that Beijing-based Bison Capital Holdings had acquired a stake in Century City-based Resolution. The deal is being billed as the first investment by a Chinese firm in a Hollywood talent agency.
Trading of Huayi Brothers stock on the Shenzhen Stock Exchange was halted briefly Thursday after the company reported the potential deal in a filing on the exchange.
Shares of Huayi Brothers were up nearly 5% in trading Friday.
ALSO:
Resolution talent agency lands Chinese investor
Warner Bros. shake-up: movie chief Jeff Robinov to exit
Disney cuts co-development deal with Shanghai Media Group Pictures
From the Oscars to the Emmys.
Get the Envelope newsletter for exclusive awards season coverage, behind-the-scenes stories from the Envelope podcast and columnist Glenn Whipp's must-read analysis.
You may occasionally receive promotional content from the Los Angeles Times.