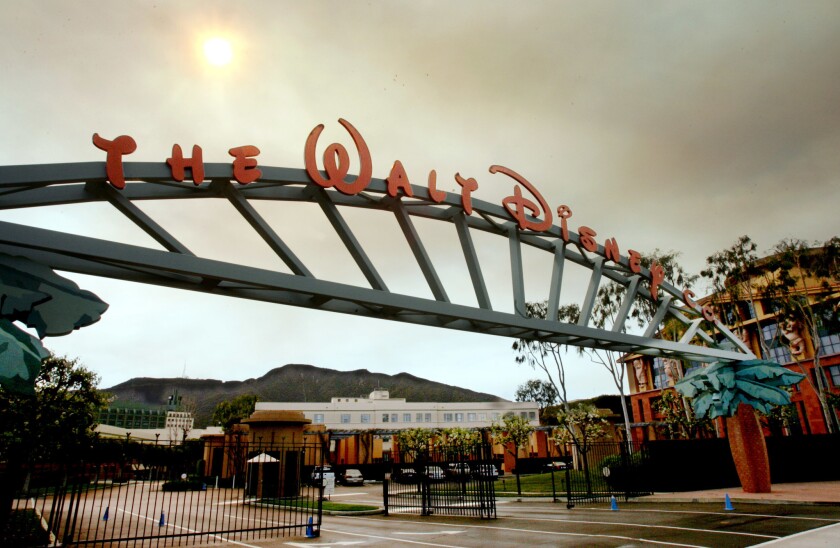 Walt Disney Co. is dominating at the box office this year, but the Burbank entertainment giant is still struggling to find its way in the competitive video games business.
Reflecting changes to the company's gaming strategy, Disney has laid off about 250 people in its Glendale-based consumer products and interactive media unit.
The cuts, which the company disclosed Wednesday, represent a roughly 5% reduction in the unit's workforce, the company said.
The staff cutbacks include people who work on video games and administrative staff. In the face of slowing sales, Disney has been revamping its gaming strategy, shifting from the internal development of video games to licensing more content to such developers as Electronic Arts.
Among those affected by the cuts were people based at a studio in Bellevue, Wash., who worked on "Marvel: Avengers Alliance," a game for mobile platforms and Facebook that Disney has said it would shut down Sept. 30.
"It's a hit-driven industry, where you constantly need to come up with new content," said Jason Moser, an analyst for the Motley Fool. "You can build it in-house and take a chance, or focus on the strength of your business. Where Disney is concerned, the strength of the business is intellectual property they already own and being able to license it."
See the most-read stories in Entertainment this hour »
In May, the company said it would discontinue Disney Infinity, an internally developed series of action-adventure console video games that incorporates physical toys based on Disney characters into the on-screen action. That led to layoffs of roughly 300 people and the closure of the company's Avalanche Software studio in Utah.
At the time, Disney said it would no longer develop console video games in-house and instead license its characters for such projects. Disney Infinity, which included characters from "Star Wars" and "The Avengers" films and was available on platforms such as Xbox One, was first released in 2013. The company spent about $100 million to develop it.
"I think they made the right call by not putting any more money into it," said Joost van Dreunen, chief executive of SuperData Research, a video game and interactive entertainment market research firm. "If you are as rich in intellectual property as Disney, you should be doing licensing, not development."
The consumer products and interactive media unit has experienced a falloff in business this year.
It posted operating income of $324 million, which was off about 7%, for the fiscal third quarter that ended July 2. The company attributed the decline partly to a decrease in merchandise licensing.
For the fiscal second quarter that ended April 2, the unit had operating income of $357 million, which was down 8% from the same period a year ago.
The layoffs also partly affected support personnel who were made redundant by last year's integration of the previously separate interactive media and consumer products units, said Brian Nelson, a spokesman for Disney.
The staff reduction, first reported by the New York Times, marks the second time in recent months that Disney, an employer of more than 180,000 people, has let workers go. In August, Glendale-based Disney Imagineering laid off an undisclosed number of designers and builders who dream up the company's parks and attractions.
daniel.miller@latimes.com
Follow @DanielNMiller on Twitter for film business news.
---
UPDATES:
2:30 p.m.: This article was updated with additional details. It was originally published Wednesday at 6:35 p.m.
---