Ellen DeGeneres to host the 2014 Oscars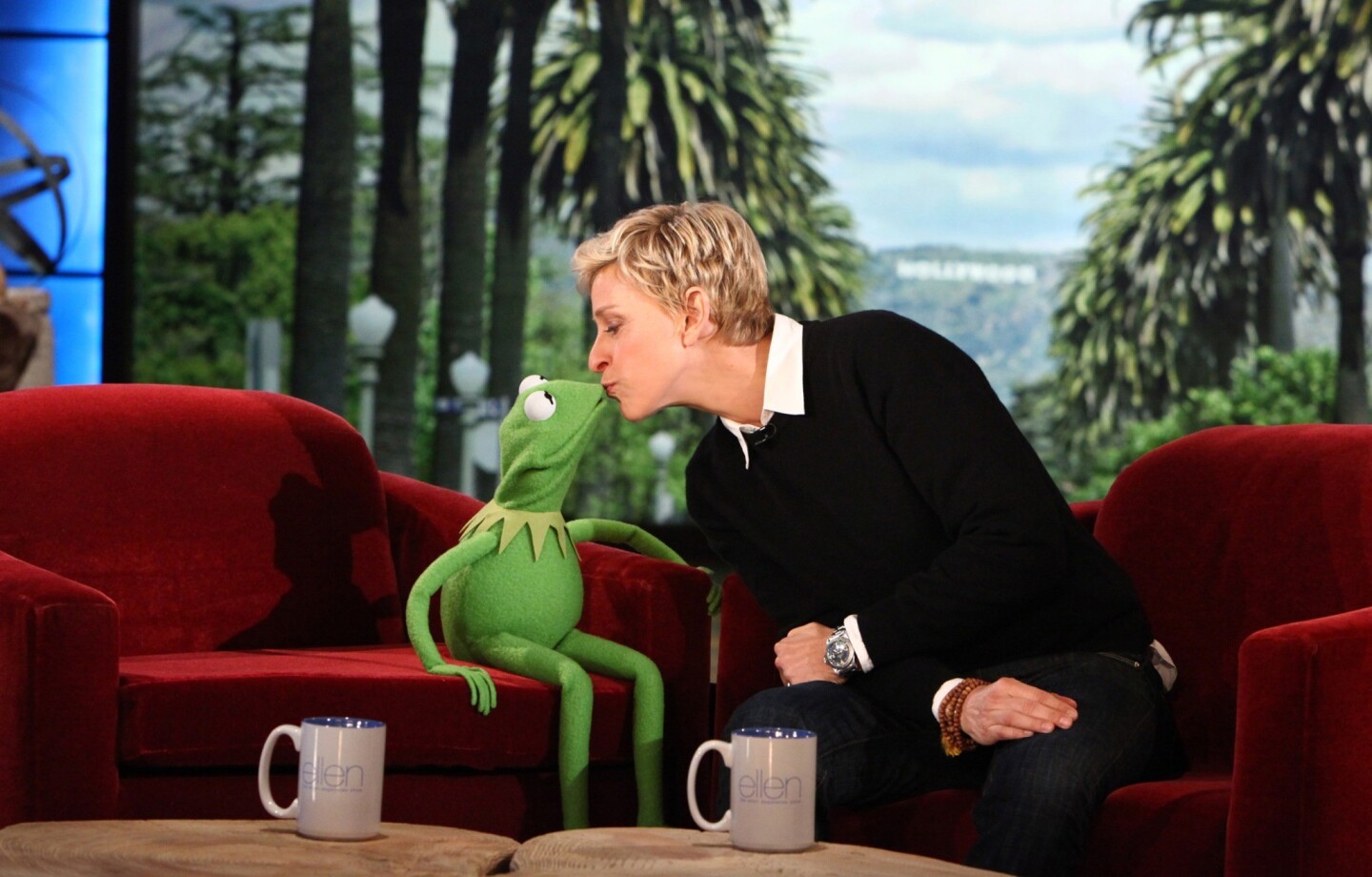 Warner Bros. announced that "The Ellen DeGeneres Show" had been renewed through the 2016-2017 television season.
The daytime talk show, now in its 10th season, continues to see ratings climb.
(Michael Rozman / AP)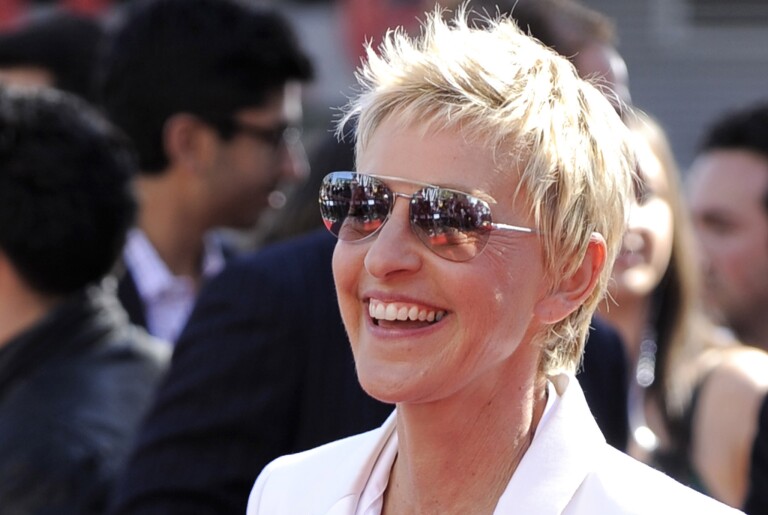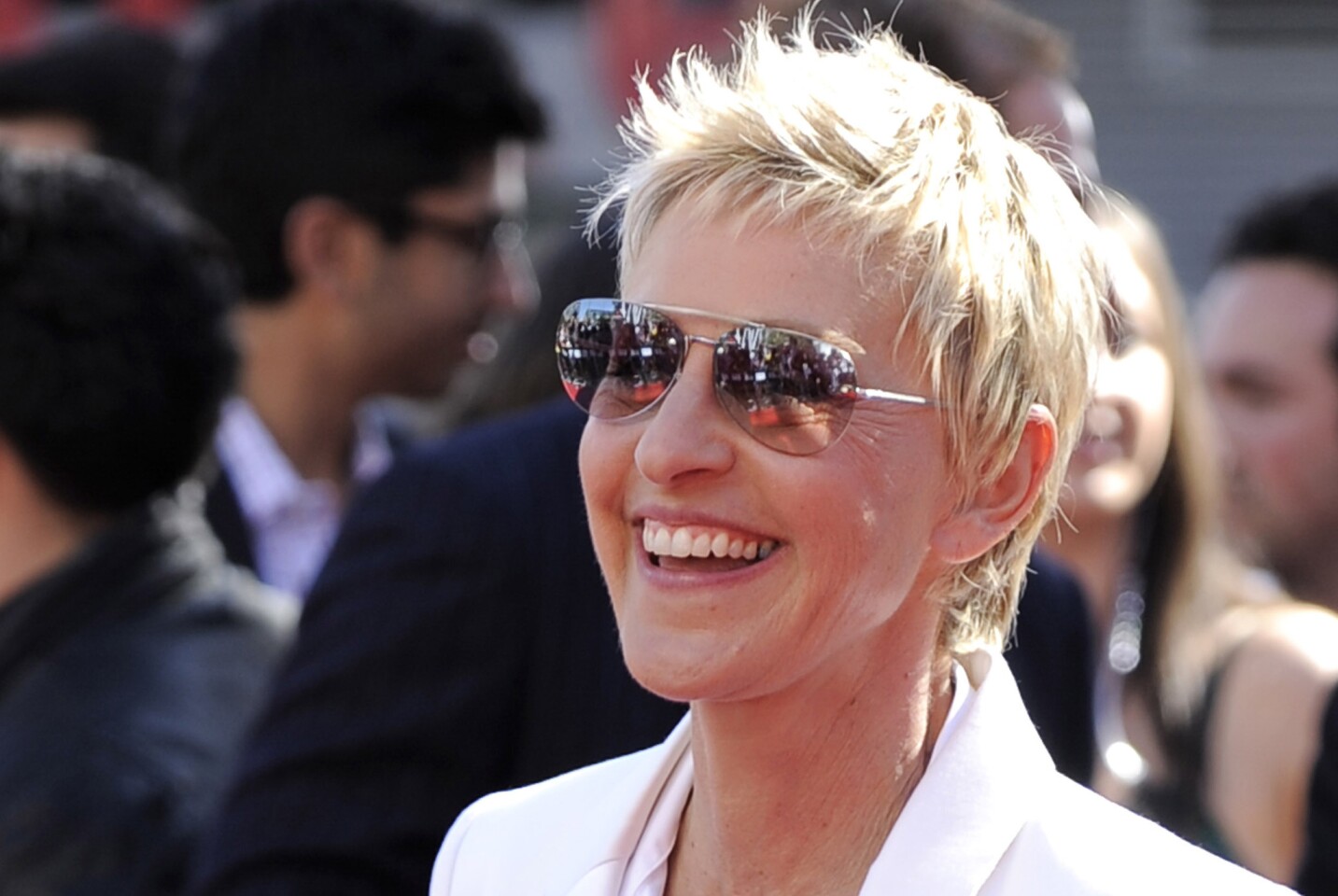 Ellen DeGeneres was honored with the Mark Twain Prize, the top award in comedy, in Washington.
"Washington, D.C., is so different from where I grew up," tweeted the New Orleans native ahead of being honored. "When you take your top off, no one throws beads."
Lily Tomlin, a past Mark Twain Prize recipient,
praised DeGeneres on stage
, as did Sean Hayes of "Will and Grace" and Jane Lynch of "Glee" who both credited the trailblazing comedian for making their shows possible.
(Chris Pizzello / AP)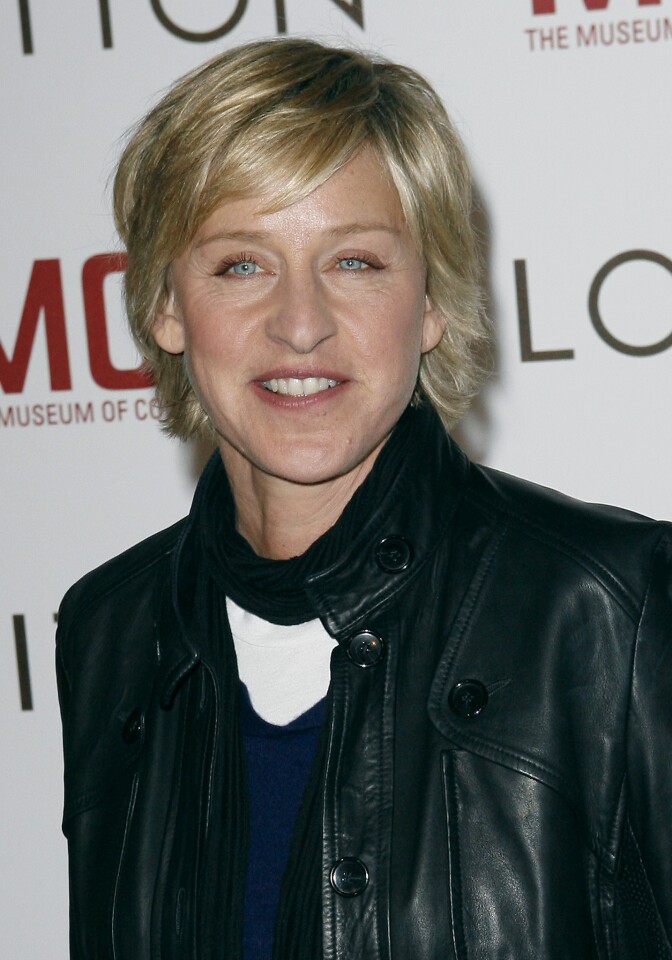 One Million Moms called for a boycott on JCPenney after DeGeneres became the retailer's spokesperson.
One Million Moms put out
a statement
saying, "The majority of JC Penney shoppers will be offended and choose to no longer shop there."
JCPenney stood by DeGeneres, as did Fox News' Bill O'Reilly, who called the campaign a "witch hunt."
One Million Moms later dropped the campaign.
(Gus Ruelas / AP)
DeGeneres scored the fourth judge's seat "American Idol" as a replacement for singer Paula Abdul. But DeGeneres left after only one season.
While some fans enjoyed her quips, others critized DeGeneres' lack of experience in the music business.
DeGeneres said
she "didn't feel like the right fit" for the show because it was "hard to judge people and sometimes hurt their feelings."
Above, "Idol" judges, Simon Cowell, left, DeGeneres, Kara DioGuardi and Randy Jackson.
(Michael Becker / AP)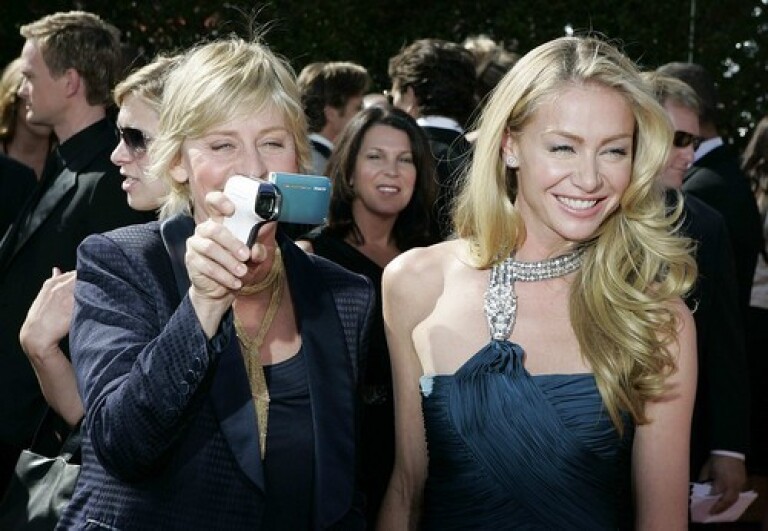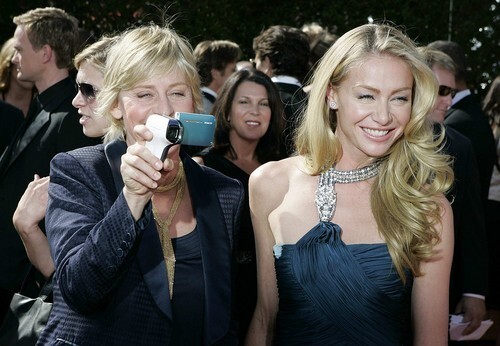 DeGeneres first started dating actress Portia de Rossi in 2004. The couple wed in 2008 during the four-month window gay marriage was legal in California.
DeGeneres continues to advocate for marriage equality.
She contributed
$100,000 to oppose Prop. 8
when it was on the ballot in 2008, and in 2011
penned a letter
along with Jane Lynch and Anne Hathaway asking President Obama to support same-sex marriage.
(Chris Carlson / AP)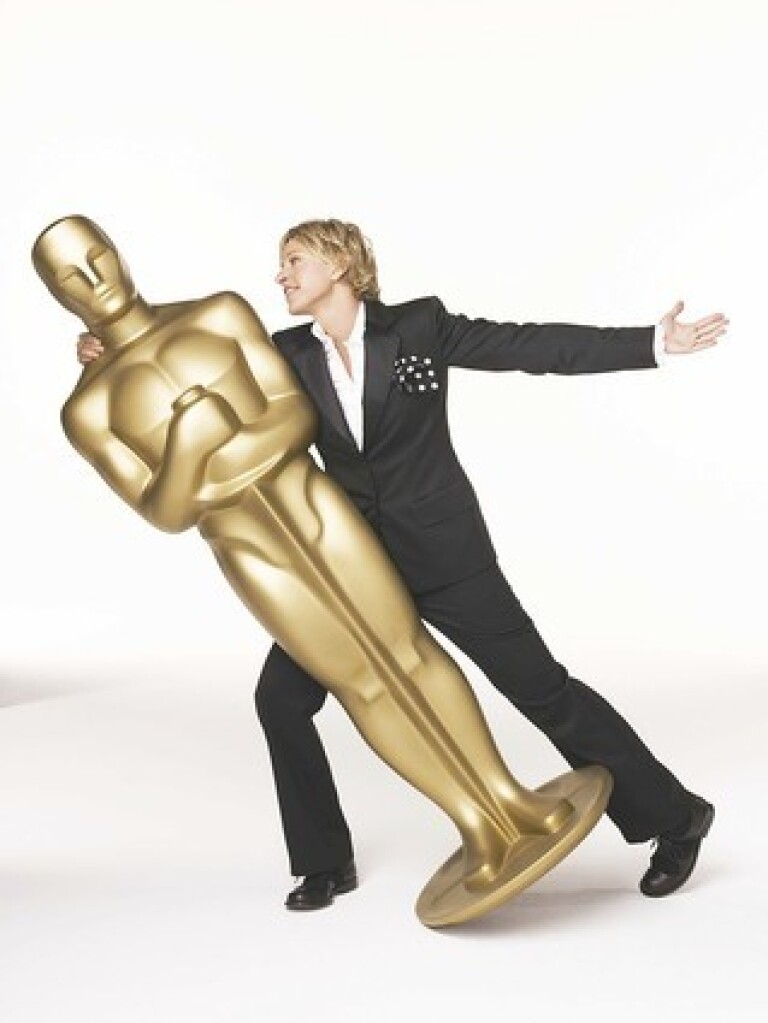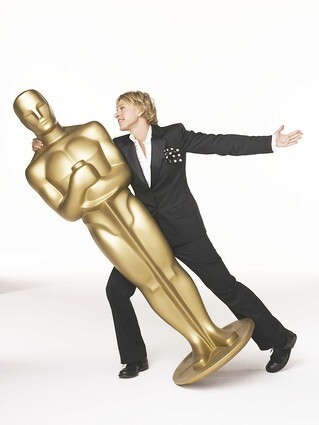 DeGeneres made history by becoming the second woman ever to host the Academy Awards solo. (Whoopi Goldberg was the first.)
And critics approved: DeGeneres earned an Emmy nom for her Oscar efforts.
(ABC)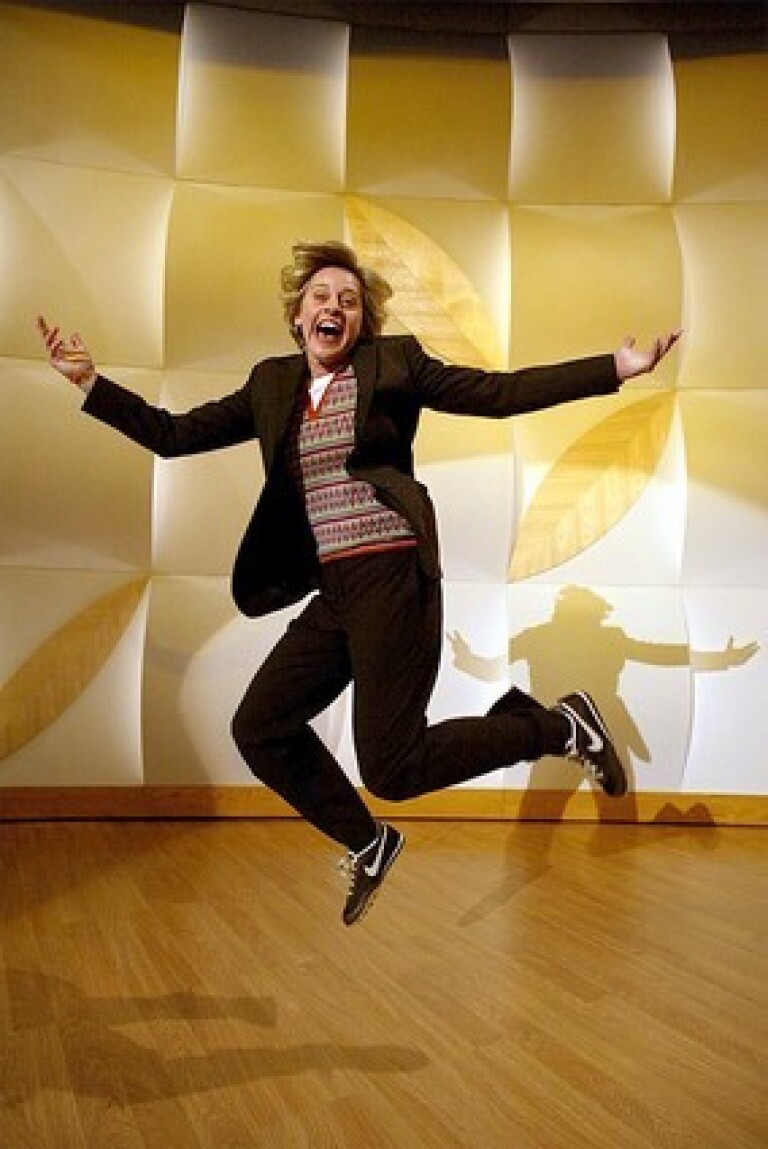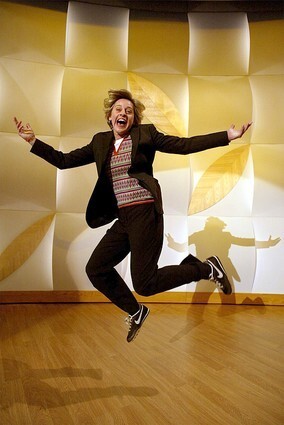 For such a creative comedian, DeGeneres is pretty uncreative when it comes to naming her shows.
After starring on "Ellen" and "The Ellen Show," she launched a talk show called "The Ellen DeGeneres Show."
It raked in 15 Daytime Emmys in its first three seasons.
(Genaro Molina / Los Angeles Times)
After 9/11, DeGeneres was set to host the Emmys, but it was canceled twice.
When the Emmys finally aired, DeGeneres touched on the attacks, saying, "What would bother the Taliban more than seeing a gay woman in a suit surrounded by Jews?"
In 2005, the awards show looked to Ellen for disaster relief again after Hurricane Katrina and chose the Louisiana native to host.
(Kevork Djansezian / Associated Press)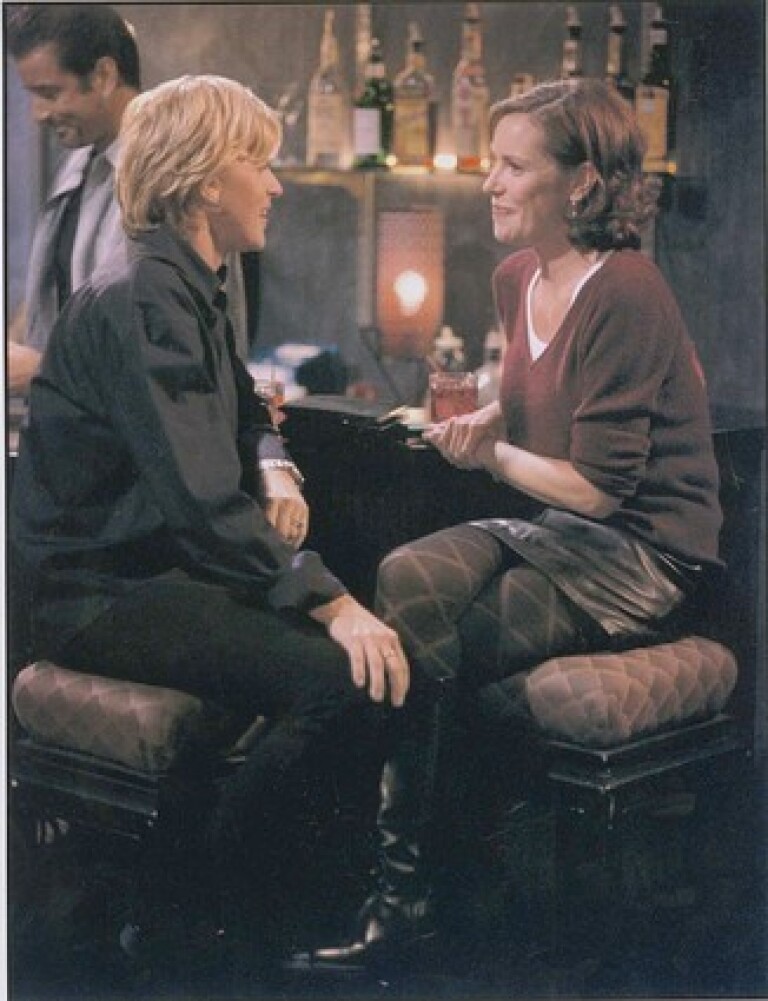 After publicly disclosing her homosexuality in Time, DeGeneres' character on her show followed suit, coming out in a historic episode that featured Oprah Winfrey.
(Michael Ansell / Touchstone)
DeGeneres started doing stand-up comedy in coffeehouses. With a style reminiscent of Bob Newhart's, DeGeneres spent the '80s touring and even appeared on "The Tonight Show" with Johnny Carson.
(Doug Kanter / AFP)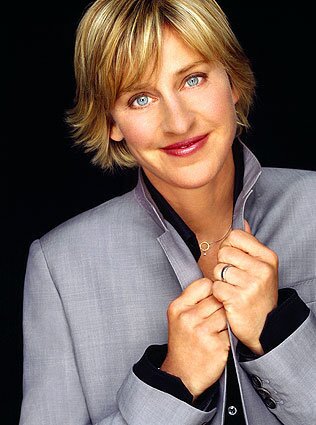 Ellen spent one semester in college studying communications, then left to do paralegal work in a law firm. She later worked as a house painter and as an oyster shucker.
(PR Newswire)
Ellen DeGeneres will host the 85th annual Academy Awards. The popular TV talk show host announced she's returning to the gig via her Twitter page Friday morning.
"It's official: I'm hosting the #Oscars!" DeGeneres wrote. "I'd like to thank @TheAcademy, my wife Portia and, oh dear, there goes the orchestra."
The syndicated host of "The Ellen DeGeneres Show" previously hosted the ceremony in 2007.
"We are thrilled to have Ellen DeGeneres host the Oscars," said the broadcast producers Craig Zadan and Neil Meron in a statement Friday. "As a longtime friend, we had always hoped to find a project for us to do together and nothing could be more exciting than teaming up to do the Oscars. There are few stars today who have Ellen's gift for comedy, with her great warmth and humanity. She is beloved everywhere and we expect the audience at the Dolby Theater, and in homes around the globe, will be as excited by this news as we are."
PHOTOS: Oscar hosts though the years
More to come as the story develops.
Twitter: @__chrislee
---
From the Oscars to the Emmys.
Get the Envelope newsletter for exclusive awards season coverage, behind-the-scenes stories from the Envelope podcast and columnist Glenn Whipp's must-read analysis.
You may occasionally receive promotional content from the Los Angeles Times.