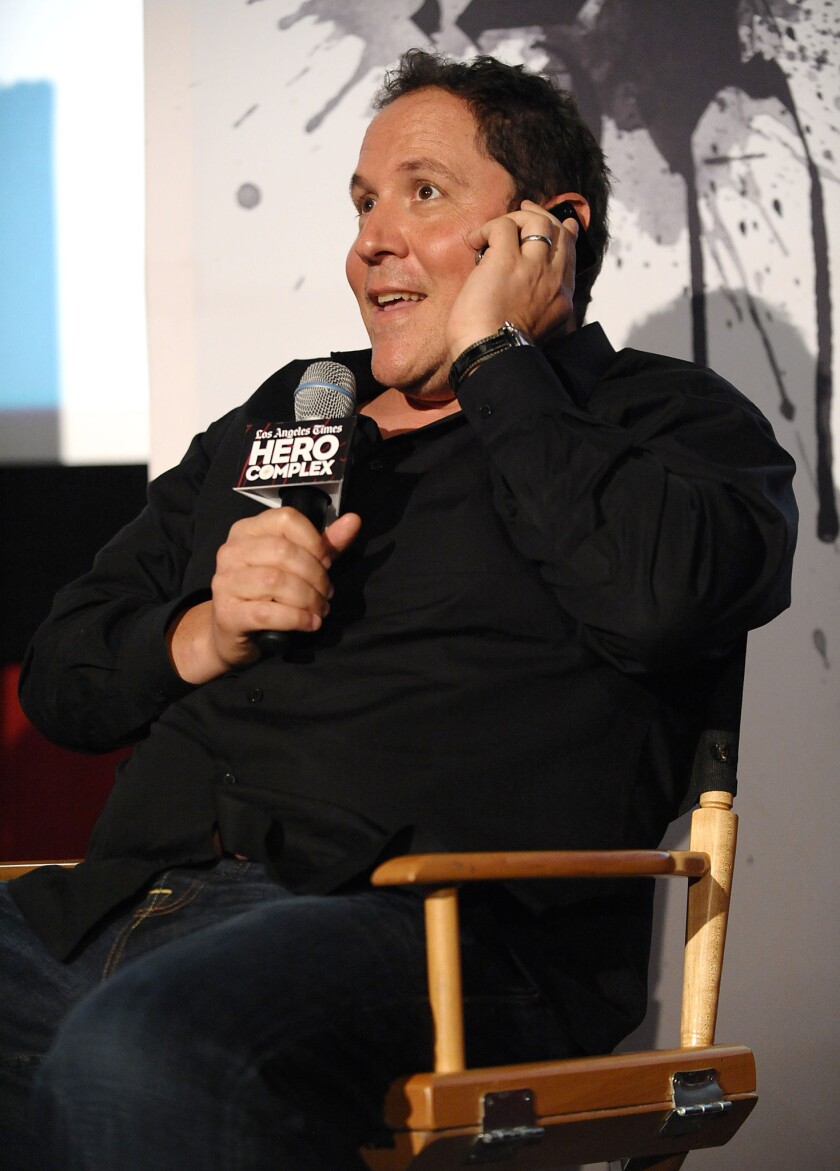 Jon Favreau is cooking up a new movie in Los Angeles and it has nothing to do with superheroes.
Favreau, executive producer of the "Iron Man" movies and "The Avengers," has begun filming his latest project, an indie comedy called "Chef," set to shoot this week in Brentwood, according to a film permit.
The story revolves around a chef, played by Favreau, who loses his job and starts a food truck business while attempting to restore relations with his family. Favreau directs and stars in the movie, which is based on a screenplay he wrote.
PHOTOS: Hollywood backlot moments
Scheduled to be released by Open Road Films next May, "Chef" reunites Favreau with "Avengers" stars Scarlett Johansson and Robert Downey Jr. The movie, produced by Aldamisa Entertainment of Encino, also features Sofia Vergara and John Leguizamo.
"Chef" is among several lower-budget movies with high-profile actors shooting locally. "Life After Beth," an indie comedy with Aubrey Plaza, John Reilly and Dane DeHaan, filmed in Encino on Monday. "Stretch," a comedy starring Chris Pine, Booklyn Decker and Ray Liotta, set up cameras in the Lake Balboa area Monday and Tuesday, according to permits handled by FilmL.A. Inc.
Location filming for features is up about 10% so far this year compared to the same period a year earlier, though most of the activity is due to low-budget films that, compared to major studio films, employ smaller crews.
Location shoots for television production is up 17% so far this year, while commercial filming is virtually flat compared with a year earlier, according to FilmL.A. data compiled by the Los Angeles Times. The data include filming on city and county streets and non-certified soundstages.
ALSO:
In L.A. trying to woo film business from L.A.
L.A.'s mayor elect aims to put Hollywood center stage
Location filming in L.A. up 9% in second quarter thanks to TV
---