HBO's boxing business shows signs of fatigue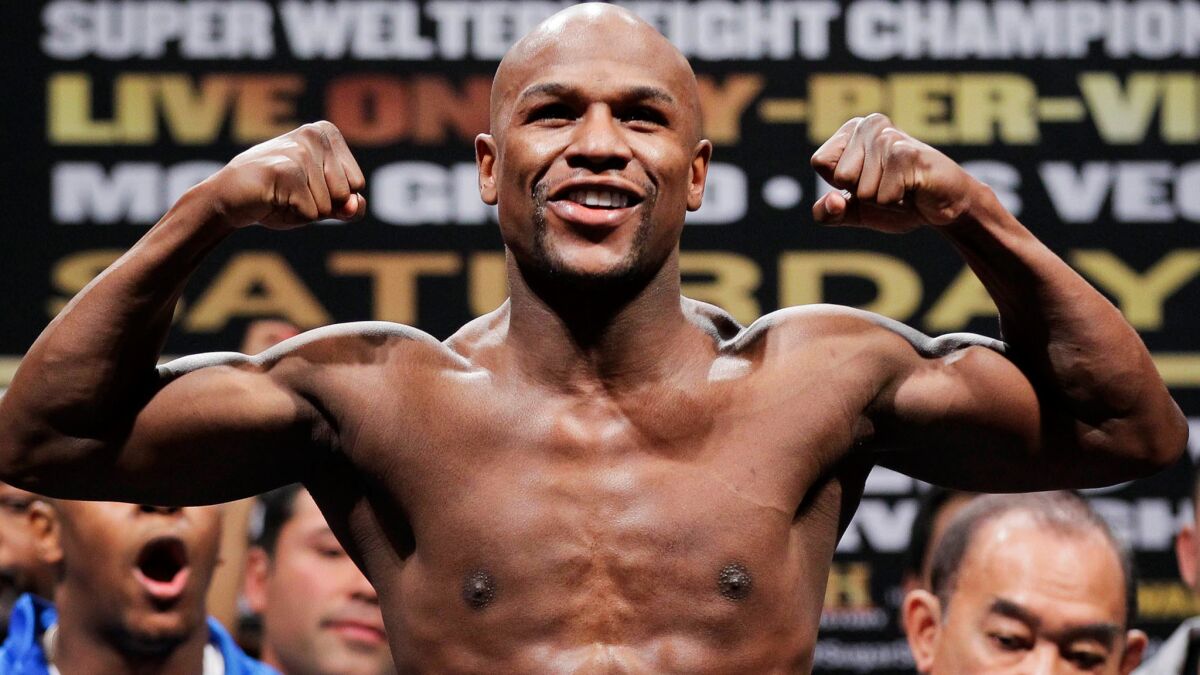 When Mexican fighter Canelo Alvarez and Britain's Liam "Beefy" Smith step into the ring Saturday, the crowd in Dallas' AT&T Stadium is expected to roar.
But the match won't deliver a knockout punch for HBO.
The premium pay-TV channel helped build boxing into a television heavyweight, dating to the 1973 championship bout between George Foreman and Joe Frazier. Now HBO is grappling with fewer competitive match-ups, slumping ratings and a behind-the-scenes sparring match with a key promoter who has groused that the network has reduced its commitment to boxing by offering smaller fees for fights.
Boxing isn't as relevant as it once was, and there is more competition than ever. It's not the only game in town anymore.
— Peter J. Titlebaum, a professor of sports management
The challenges come as boxing's TV business model is experiencing fatigue and rising competition from the upstart sport of mixed martial arts, which can whip crowds into a frenzy. HBO also must contend with an aggressive rival in Showtime Networks, which has landed prominent fights in the last few years.
"Boxing isn't as relevant as it once was, and there is more competition than ever," said Peter J. Titlebaum, a professor of sports management at the University of Dayton. "It's not the only game in town anymore."
That's potentially worrisome to HBO, which over the years has relied on boxing to lure subscribers to its premium service. The waning interest in boxing comes at a time when the network is under pressure to cut costs while also competing for viewers with Netflix and others by producing big-budget original shows.
Though HBO does not break out financial figures, there are signs of stress. Ratings for its regular boxing telecasts are down 10% this year, according to Nielsen. HBO has televised 19 fight cards this year, down slightly from this time last year when it had produced 20 fight cards. A few years ago, however, HBO was televising nearly 20% more.
And just one fight in 2016 has drawn more than 1 million viewers. By comparison, there were seven fights last year that scored more than 1 million viewers.
Adding to the ratings pain, some of this year's fights have been staged in Europe and run in the afternoon, when U.S. audiences are not as plentiful or pumped for action.
A big part of the problem, according to industry insiders, is that the fights just haven't been as competitive. And the class of heavyweights — which over the years was dominated by such stars as Muhammad Ali, Foreman and Mike Tyson — has not produced a household name. Currently there are three heavyweight champions: Deontay Wilder of Alabama and two from Britain, Anthony Joshua and Tyson Fury, who dethroned Wladimir Klitschko last year.
"The network has been cutting back because there are fewer new bankable stars," said a former HBO executive who asked not to be identified because he was not authorized to comment. "Without big marquee names, the economics are terrible."
The struggle is magnified because mixed martial arts has become increasingly popular in the U.S., particularly among younger audiences who enjoy the sport because it can be more violent and faster-paced, which makes it well suited for TV.
"This younger generation has a shorter attention span," Titlebaum said. "There will always be people who love boxing, but this isn't about love — it's about economics, and demand and creating a passion for the sport."
Complicating the picture is that there are two categories of TV broadcasts, which sometimes pit promoters against the network. There are the pay-per-view events, such as Saturday night's contest in Dallas, which costs fans about $60 to watch the fight live. Then there are the Saturday night fights that run on HBO's main channels and available to all HBO subscribers.
Promoters often prefer staging pay-per-view events because the paydays for them and their fighters can be larger. In those cases, several entities share the revenue -- including the fighter, the promoter, a collection of pay-TV distributors, including DirecTV and Charter Spectrum, and HBO, which also produces the telecast.
HBO's three pay-per-view fights this year have drawn an estimated 850,000 purchases -- well below the 930,000 purchases for Alvarez's November 2015 middleweight-title victory over Puerto Rico's former four-division champion, Miguel Cotto.
HBO also has an incentive to make sure that its signature Saturday night "World Championship Boxing" telecasts remain competitive as a way to attract new customers and keep its current subscribers happy.
Without high-profile fights, some subscribers might drop their HBO service.
"We have subscribers who are heavily engaged in boxing who believe they deserve a quality product," Peter Nelson, executive vice president of HBO Sports, said in an interview Friday with The Times. "For us, success is always defined as, 'What does the viewer get out of the product, not what we think we're putting into it."
Some promoters aren't pleased with HBO. The network recently had a dust-up with a major promoter, Bob Arum, who represents Manny Pacquiao, who retired this year to serve as a senator in his native Philippines. Arum chafed when HBO refused to stage a pay-per-view event Nov. 5 between Pacquiao, who is coming out of retirement, and welterweight champion Jessie Vargas.
HBO said no because it had already scheduled a Nov. 19 fight and wanted to focus on that matchup, rather than promote two fights that would occur within two weeks.
The dispute prompted Arum to announce that HBO no longer had rights to run Pacquiao's fights. Instead, Arum's company, Top Rank Inc., opted to self-distribute the Pacquiao-Vargas pay-per-view bout.
"Boxing is collateral damage to what's going on at HBO," Arum told The Times. "What's going on there is something I've never seen in my time in boxing. We'll distribute the pay-per-view ourselves, save the 7.5% distribution fee we usually pay HBO and we believe we can get bigger publicity."
Over the years, HBO has televised 1,037 fights dating to the Frazier vs. Foreman match in 1973, and the network is taking the current controversy in stride.
"This network has a tradition and commitment in this sport that dates back 43 years and looks forward decades," Nelson said. "Our management believes strongly in this product and sees our subscribers engaged in this sport in a way that is meaningful to our business and our brand."
Some industry executives say there needs to be a better mix of fights without pricing out everyday fans.
The last major high-profile fight — the May 2015 bout in which Floyd Mayweather beat Pacquiao — was a pay-per-view event that was priced at $90 to $100 — beyond the reach for many fans. And, then, the fight was a disappointment with some analysts saying the two fighters were past their prime.
That match generated an estimated $435 million in revenue through the pay-per-view buys. But the economics for HBO weren't spectacular. The network split the TV network share with Showtime, which had the rights to Mayweather. HBO's portion of the revenue, according to a person familiar with the finances, was just $9 million.
Television insiders hope that promoters will develop a new generation of stronger fighters. HBO, for its part, said it expects some compelling bouts later this year — and next year.
"We're in the process of looking at what fights can get made in 2017," Nelson said. "It's going to be a robust, dynamic year and I'm excited as I've ever been about programming."
See the most-read stories in Entertainment this hour »
From the Oscars to the Emmys.
Get the Envelope newsletter for exclusive awards season coverage, behind-the-scenes stories from the Envelope podcast and columnist Glenn Whipp's must-read analysis.
You may occasionally receive promotional content from the Los Angeles Times.