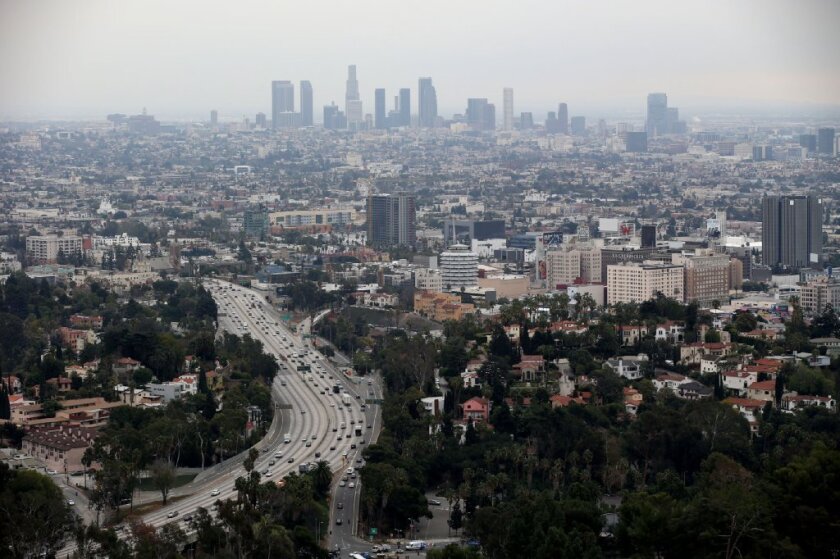 A pair of Los Angeles television stations say it is possible to share the same channel frequency without any technical issues that would harm the signal quality for viewers.
Noncommercial station KLCS-TV and commercial station KJLA have tested sharing the same airwaves for almost two months. In a 31-page report, both stations declared sharing a "technically viable option."
The motivation for the test is the Federal Communications Commission's efforts to reclaim broadcast airwaves from local TV stations that it can then auction off to wireless companies. The FCC is trying to persuade broadcasters to agree to a voluntary spectrum sharing program.
The FCC and wireless firms believe there is a looming shortage of spectrum, but the broadcast industry has for the most part been dismissive of those claims.
ON LOCATION: Where the cameras roll
In the report, issued Friday morning, the two stations said it is possible to combine two high-definition television steams into a single channel. Also, two HD streams with two additional standard digital streams can be used without harming the viewer experience, the stations said.
The CTIA, which is the lobbying arm of the wireless industry and worked with the two stations on the experiment, praised the results and hoped that it will convince some broadcasters to rethink their attitudes toward unloading some of their spectrum.
"The thorough and thoughtful testing done by the engineers at KLCS and KJLA clearly validates the significant opportunities that channel sharing will provide television broadcasters without impacting their viewers," said CTIA President Steve Largent. "We are hopeful broadcasters will review the testing and consider this option for participating in the FCC's Incentive Auction."
ALSO:Two Los Angeles stations to test spectrum sharing
Box office preview: 'Noah' to sail to top of the box office
As Murdoch's sons rise, Chase Carey still has hand on the wheel
Follow Joe Flint on Twitter @JBFlint.
---