MTV architect Van Toffler to leave Viacom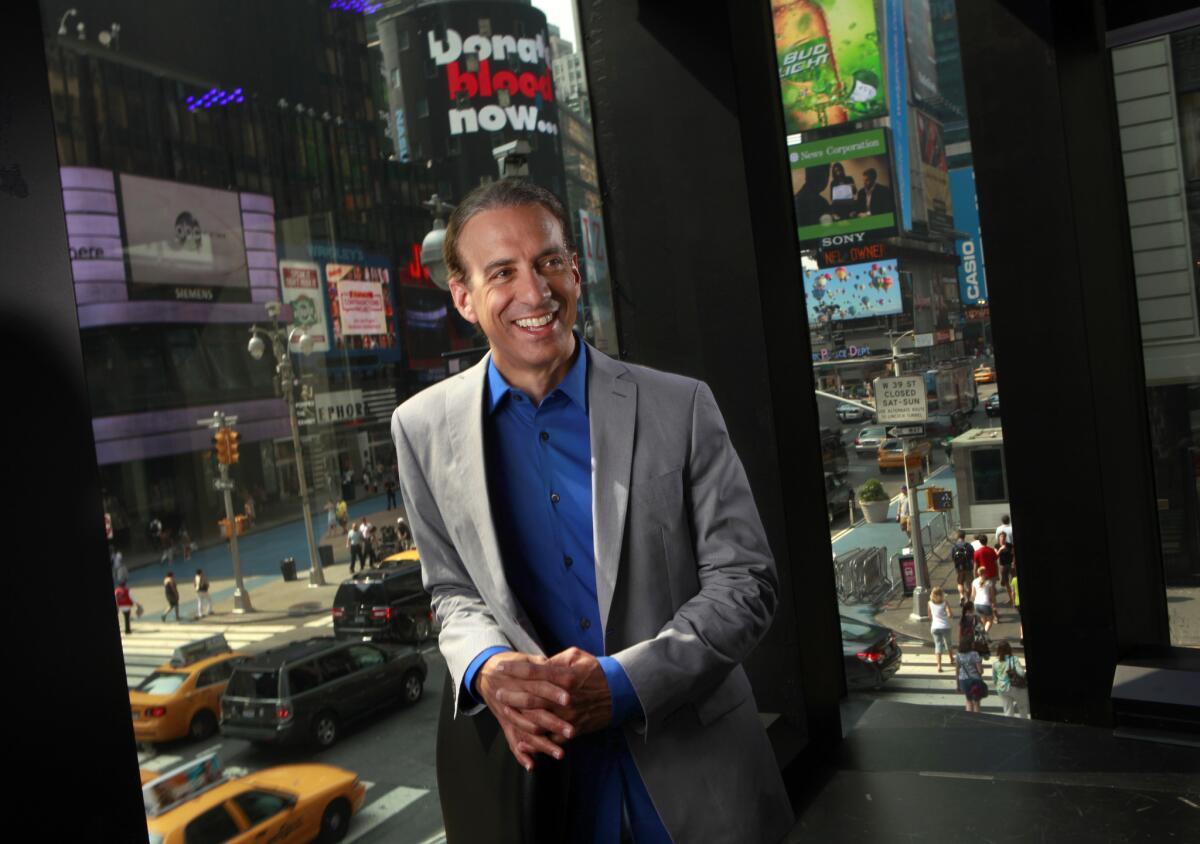 One of the last of the MTV originals -- a man who helped introduce the world to "Beavis & Butthead," "The Real World," "Jackass," "The Osbournes," "Jersey Shore," and an infamous question posed to President Clinton: "Is it boxers or briefs?" -- is leaving Viacom.
Van Toffler said Tuesday that he planned to step down from his job running MTV, VH-1 and Logo channels in April after 28 years with the company.
Toffler has long been an influential architect of the MTV networks and of pop culture.
Toffler also was the executive most closely associated with music when MTV stood for Music Television. He was part of the kitchen cabinet during the reigns of former MTV heads Tom Freston and Judy McGrath.
Trained as a lawyer, Toffler joined the start-up networks in 1987, six years after MTV went live with the music video, "Video Killed the Radio Star."
But now, it is online video that threatens the health of traditional TV channels.
"I won't recount the highs and lows of my time here; there are far too many for one email or even one lifetime," Toffler wrote in an email to his staff that announced his departure.
"And pretty much all the lows have been quite well-documented (#wardrobemalfunction)," Toffler wrote, a reference to the MTV-produced Super Bowl half-time show in 2004 when Janet Jackson bared her breast to more than 90 million viewers on CBS.
"The truth is I never had a single moment that wasn't made better by those around me... But just remember, some of the best creative is often ahead of its time," Toffler said. His email carried the subject line: "XO."
Viacom Chief Executive Philippe Dauman, in a separate email, said a year ago, he offered Toffler an extension to his contract, which expires in a few months. But Toffler ultimately said no.
"Van has chosen to venture out to build a content creation business of his own," Dauman said in an email to Viacom staff.
Dauman said he would announce a succession plan later this week.
The probable candidate to take over MTV, VH-1, CMT and Logo channels is Doug Herzog, president of the Viacom Entertainment Group, which includes Comedy Central, Spike and TV Land channels.
Toffler will continue to executive produce some of MTV's marquee events, including the "Music Video Awards" and the "CMT Awards."
"Who are we kidding, most days this joint paid us for making magic we would beg to do for free," Toffler wrote in his email. "Hell, I danced onstage in Rio behind Axl and Slash and I wasn't hammered…and I have no rhythm. Crazy but pretty friggin memorable."
Twitter: @MegJamesLAT
From the Oscars to the Emmys.
Get the Envelope newsletter for exclusive awards season coverage, behind-the-scenes stories from the Envelope podcast and columnist Glenn Whipp's must-read analysis.
You may occasionally receive promotional content from the Los Angeles Times.