Post-election rumors swirl as Trump's son-in-law looks into financing a media venture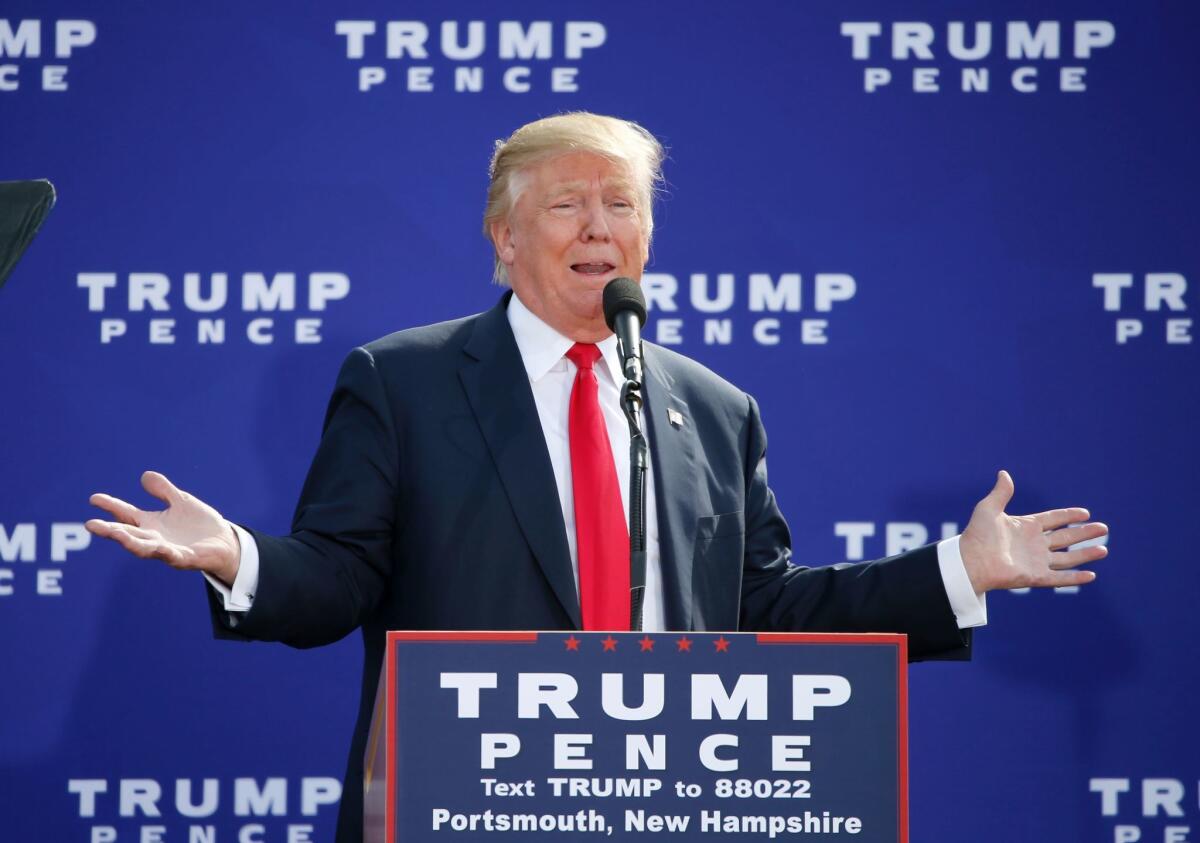 Speculation continues to swirl around whether Donald Trump's Plan B is to create a Trump-branded TV network to capitalize on his fervent support.
The Financial Times reported this week that Trump's son-in-law, Jared Kushner, approached Aryeh Bourkoff, a former UBS banker who runs the boutique firm LionTree Advisors in New York, to discuss potential financing for a start-up media venture — should Trump lose the presidential election.
Kushner was not available for comment. Bourkoff, through a spokesperson, declined to comment.
Kushner's outreach occurred about two months ago, according to a person familiar with the conversation, who was not authorized to speak publicly. The New York real estate and publishing tycoon, who is married to Ivanka Trump, called and asked Bourkoff whether he could "pick his brain" about such a venture.
The discussion was brief, and did not lead anywhere, this person said, adding that LionTree is not interested in working on such a project.
As the Los Angeles Times reported last month, Trump would face many hurdles if he decided to launch a TV channel.
Still, media executives said they wouldn't rule out such a venture.
"In some ways, it feels very Trumpian," said one high-level media executive whose company is not working with Trump. "He's going to lose the election, but you know he will find a way to capitalize on it."
The Trump TV report sparked considerable debate on social media because Trump long has been a voracious consumer of television and because he rocketed to national fame on the NBC reality show "The Apprentice."
"He's a proven entertainer," said another TV executive. "You can't take your eyes off of him."
In addition, during the last week, Trump has seemed intent on preserving his brand as a successful billionaire — even if Hillary Clinton defeats him on Nov. 8, telling crowds that the election is being "rigged."
However, launching a TV venture would be cost at least $500 million and perhaps as much as $1 billion, according to industry experts. Discovery Communications, for example, spent more than $500 million to launch OWN: The Oprah Winfrey Network more than six years ago.
See the most-read stories in Entertainment this hour »
Another longtime TV executive suggested that Trump could start a subscription streaming service, pointing to the example of conservative talk show host Glenn Beck, who launched the Blaze, which started out strong before sputtering.
Creating a Trump TV channel might be a tough sell because pay-TV distributors have been looking to shed channels, not add new ones. Trump likely would turn to a deep-pocketed investor and would most likely buy an existing television channel, rather than try to start one from scratch, executives said.
Advertisers might be wary though, given the "Access Hollywood" tape from 2005, in which Trump could be heard bragging that his fame enabled him to grope women. One executive said the audience for a Trump TV channel likely would be made up of older white men — not a hip millennial crowd — making it even less attractive to advertisers.
Trump has considerable resources — and prominent advisors steeped in media. In August, Trump turned to Stephen Bannon, chairman of the Breitbart News website, as his campaign's CEO, an unlikely choice to lead a presidential campaign — but perhaps a smart choice to build a Trump media company.
Former Fox News Chairman Roger Ailes, who was forced from his job in July amid a sexual harassment scandal, also is said to be advising Trump.
However, Ailes is contractually forbidden from working on a competitor to Fox. His exit agreement with 21st Century Fox contained a noncompete clause, according to a person familiar with the terms.
Some speculate that a more likely scenario would be for Trump to partner with Rupert Murdoch and star in a prime-time show on the Fox News Channel or the Fox Business Network. Fox representatives declined to comment.
---
UPDATES:
3:04 p.m. This article was updated with information about the conversation between Jared Kushner and Aryeh Bourkoff of LionTree Advisors.
This article was originally published at 2:05 p.m.
From the Oscars to the Emmys.
Get the Envelope newsletter for exclusive awards season coverage, behind-the-scenes stories from the Envelope podcast and columnist Glenn Whipp's must-read analysis.
You may occasionally receive promotional content from the Los Angeles Times.