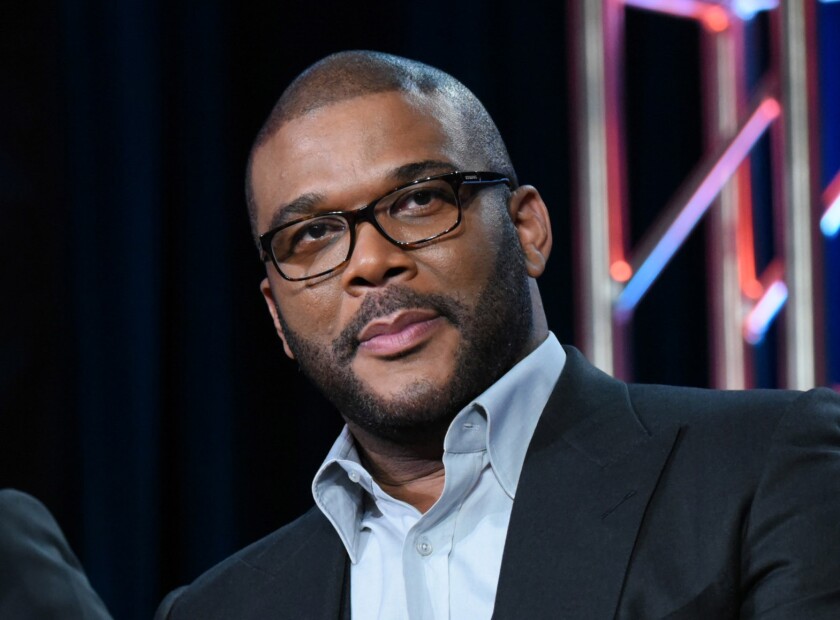 Can Tyler Perry bail out TLC?
The Discovery Communications-owned cable channel that's been the home of Honey Boo Boo and the Duggar family has ordered its first scripted series from the dependable Perry, who has delivered big hits for the company's Oprah Winfrey Network.
The move into scripted programming comes after a tough year in the ratings for TLC, which saw its 2015 ratings decline by nearly 20% among the 18- to 49-year-old viewers that advertisers covet, according to Nielsen.
See more of Entertainment's top stories on Facebook >>
Much of that drop can be attributed to the loss of "19 Kids and Counting" and "Here Comes Honey Boo Boo," which were both pulled after controversies that caused advertisers to pull their commercials, making them economically unfeasible for TLC to continue running them. Discovery Communications president and chief executive David Zaslav recently told Wall Street analysts that the two series accounted for 22% of TLC's ratings.
The Duggars were a hit for years on "19 Kids and Counting" until it was revealed last year that their oldest son Josh had inappropriately touched five underage girls – including his two sisters - when he was a teenager. "Here Comes Honey Boo Boo" bit the dust after reports that Shannon family matriarch June was dating a convicted child molester who sexually abused one of her relatives.
The introduction of scripted programming to TLC's line-up is seen as a way to lessen its exposure to off-camera crisis that can interfere with its franchises and soothe skittish sponsors.
Billie Gold, vice president-director programming research for the media-buying firm Amplifi U.S., said a successful show from Perry should "bring in some advertisers who have steered away from their current scandal plagued series."
Discovery executives who presented their 2016-17 program line-ups on Thursday positioned the Perry series as a potential appointment program for the TLC audience and not a reaction to recent travails of its jettisoned hits.
"It's a cluttered environment in cable right now," said TLC president and general manager Nancy Daniels. "A lot of people are taking some risks and this is a big swing for us and its something we're excited about. And we think that we can connect with our audience."
The untitled project from Perry is about a woman who goes back home to "middle America" after being caught up in a Washington scandal.
"It's going to be quite soapy and we know our audience watches that," she said.
Zaslav said Perry and Daniels developed the series with TLC's populist appeal in mind. The network's reality shows tend to feature people on the fringes of society and are not designed to attract critical accolades.
"If we put a scripted series like 'Mad Men' on it wouldn't make sense on TLC," he said.
TLC is by no means abandoning its brand of reality. A new ad campaign features the channel's motley group of stars of such series as "Little People, Big World," "My Giant Life" and "Long Island Medium." Using the theme line "I Am," the campaign presents them as people who embrace what makes them different.
A number of cable networks steeped in reality programs, such as NBCUniversal's E! and Bravo, have added scripted programs to broaden their audience appeal. Gold said Perry's track record – which includes the OWN hits "The Haves and the Have Nots" and "If Loving You Is Wrong" – gives TLC a chance to do the same.
"It will certainly draw some new viewers to the network," said Gold.
---