'Wizard of Oz' to debut in 3-D at renovated Chinese Theatre
"The Wonderful Wizard of Oz" by L. Frank Baum was published in 1900 with illustrations by W.W. Denslow. Baum had seen little luck on the stage, managing a dry goods store and running a newspaper. He had hits with his versions of the Mother Goose tales, but they were nothing compared to the success of "The Wonderful Wizard of Oz," his "modernized fairy tale."
(Library of Congress)
Like many writers today, Baum saw that the world he'd created could become a series. He swiftly published a number of Oz books, including "The Marvelous Land of Oz" (1904), "Ozma of Oz" (1907), "Dorothy and the Wizard in Oz" (1908), and "The Road to Oz" (1909).
(Buyenlarge / Getty Images)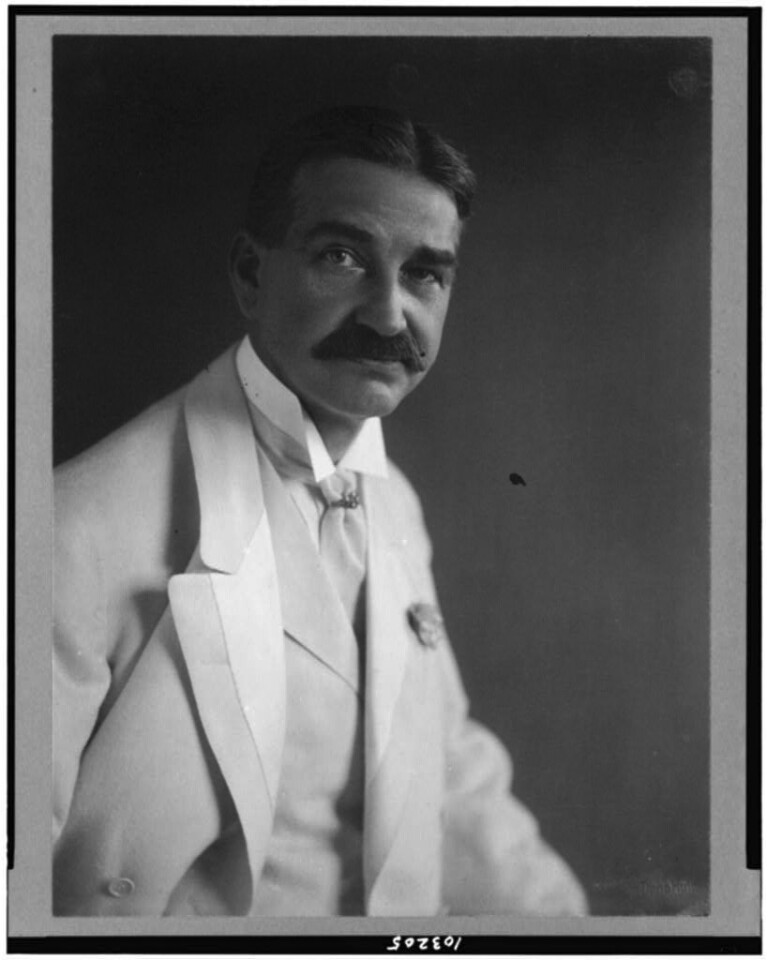 In 1910, 53-year-old Baum told the L.A. Times, "The equability of the climate to a man who has passed the youthful stage, is one to be considered, and I have, after much thought, decided that I shall spend my declining years in Los Angeles."
(Library of Congress / Penguin Group USA)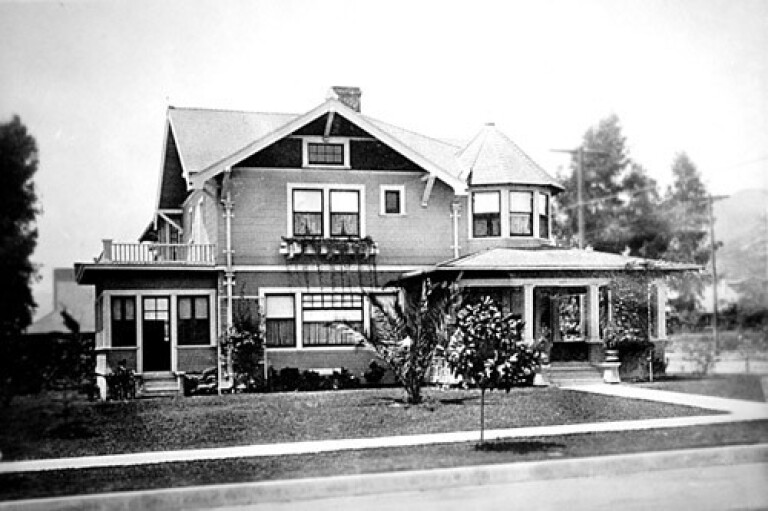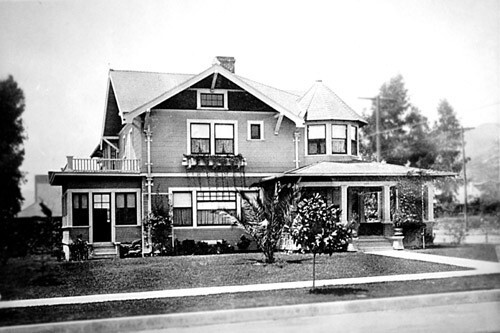 In Hollywood, Baum purchased a plot of land at the corner of today's Cherokee Avenue and Yucca Street and built a four-bedroom house, naming it Ozcot. There he finished the next Oz book, "The Emerald City of Oz" (1910), and became intrigued by the latest storytelling innovation, silent film.
(Hungry Tiger Press)
Baum soon founded the Oz Film Manufacturing Co. He wrote and produced a number of very early cinematic interpretations of his famous Oz story, directing one: 1914's "His Majesty, The Scarecrow of Oz."
(Screenshot of "His Majesty, The Scarecrow of Oz" / Archive.org )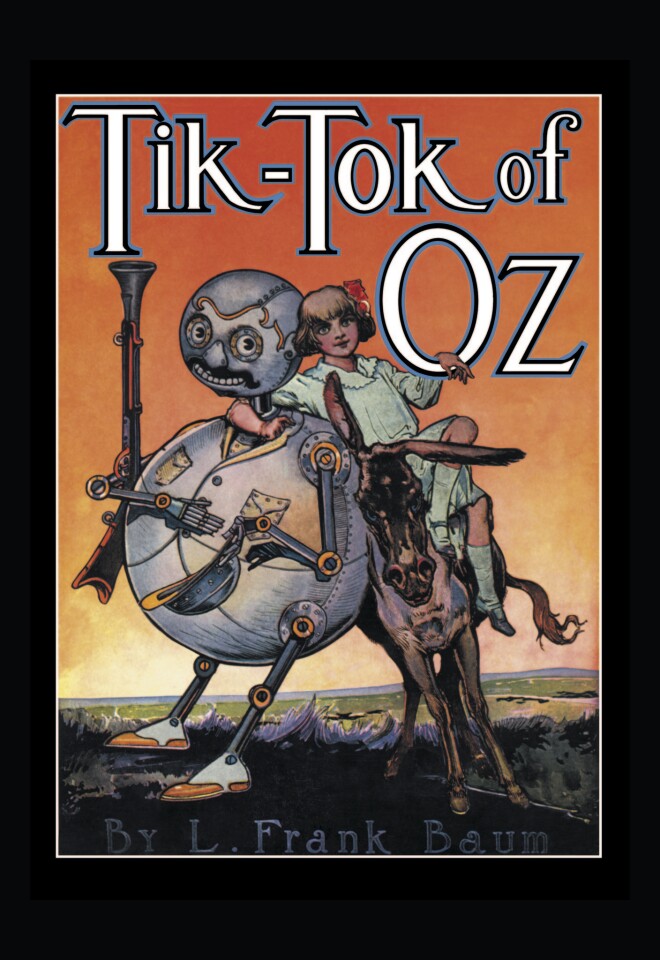 Baum died May 16, 1919, at home in Hollywood, just shy of his 63rd birthday. By that time he had published five more Oz books: "The Patchwork Girl," "Tik-Tok of Oz," "The Scarecrow of Oz," "Rinkitink in Oz," and "The Lost Princess of Oz." The story of Oz was carried on by other authorized authors and, of course, filmmakers.
(Buyenlarge / Getty Images)
Jack Haley, Judy Garland, Ray Bolger and Burt Lahr in "The Wizard of Oz."
()
These days, first editions of Baum¿s Oz books are hard to find and quite valuable. This 14-book set, for sale by Heritage Book Shop in Beverly Hills, is listed at $37,500
(Heritage Book Shop via AbeBooks)
In 2002, a first edition of "The Wonderful Wizard of Oz" signed by Baum was estimated to be worth $60,000 to $80,000 -- and then sold for $152,500 in an auction at Christie's. It was inscribed by Baum to a family friend's daughter with a poem: "When in this book you take a look / My little sweetheart Beth / Just think I write the whole of it / And yet am yours 'til death."
(Christie's)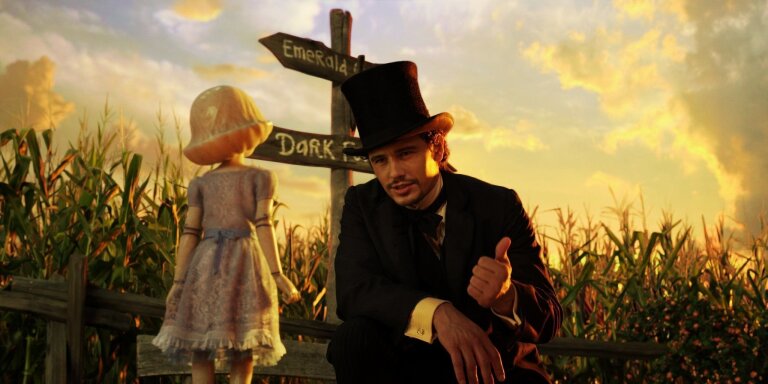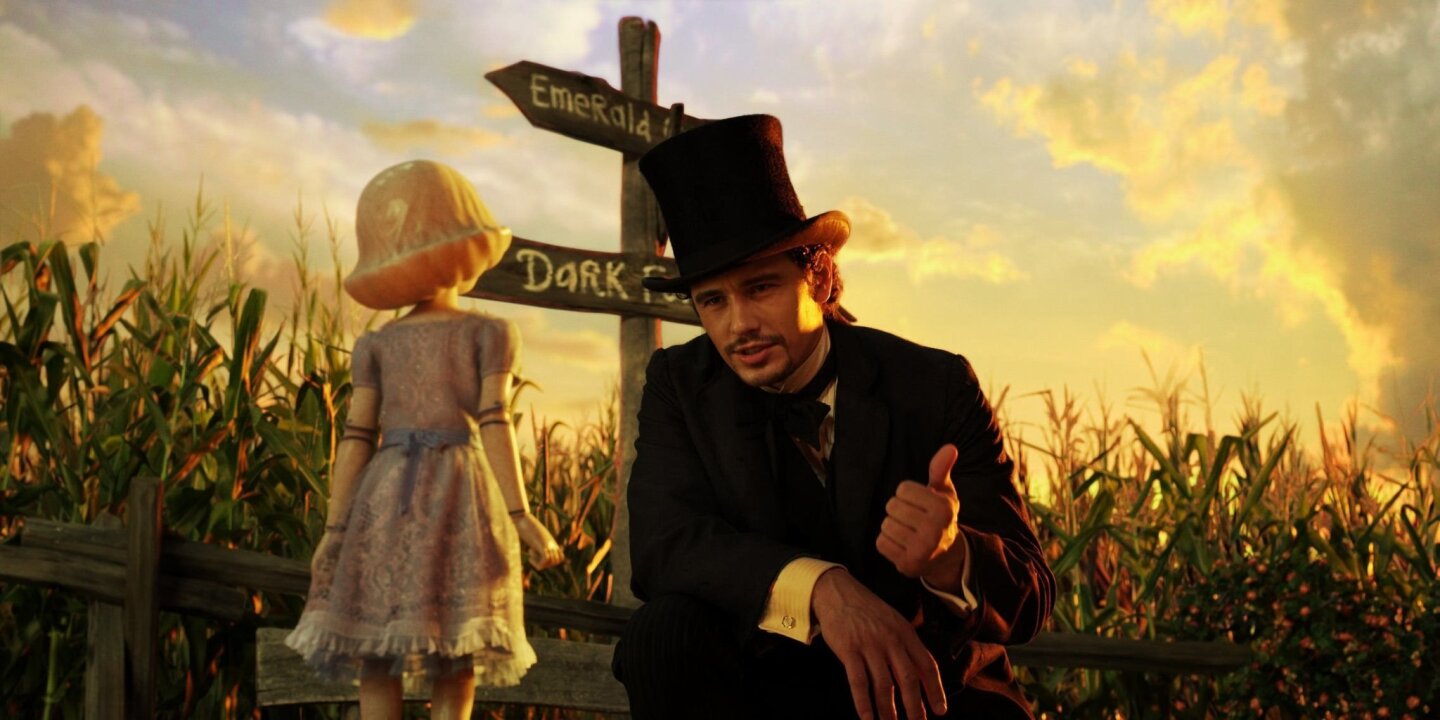 Disney releases "Oz: The Great and Powerful" starring James Franco, Mila Kunis, Michelle Williams and Rachel Weisz, and directed by Sam Raimi. The 3-D film owes a debt to Baum's imagination, but is designed as a prequel to the 1939 film rather than a return to the original books.
(Disney Enterprises / Disney Enterprises)
As it moves into the digital future, the former Grauman's Chinese Theatre will draw from its Hollywood past when it unveils a giant Imax auditorium with a 3-D screening of "The Wizard of Oz."
The new theater, now called TCL Chinese Theatre Imax, will reopen to the public next month with a digitally remastered version of the classic that held its Hollywood premiere at the Chinese in 1939. The Chinese has been closed for renovations since May 1.
TCL partnered with Warner Bros. and Imax to release "The Wizard of Oz" in Imax 3-D format. The theater will host a private premiere at the theater Sept. 15, followed by an exclusive one-week engagement at the Chinese and other Imax theaters across North America beginning Sept. 20.
HOLLYWOOD WALK OF FAME: A virtual tour and database
"This film and the TCL Chinese Theatre are among the best-known and most-beloved icons of Hollywood filmmaking, and of course, the amazing Imax technology represents the future of filmmaking," said Alwyn Hight Kushner, president and chief operating officer for TCL Chinese Theatres. "It's going to be a game changer for the film industry and the city of Hollywood."
The iconic Hollywood Boulevard theater will feature a 90-foot-wide, 46-foot-tall screen in an auditorium that will seat 932 people. It will be the world's largest Imax auditorium in terms of seating capacity among about 730 theaters worldwide.
Consumers will pay a premium to watch Dorothy and her companions on the giant screen in 3-D: Tickets for the "Oz" screening will cost $19.
"There are very few people alive who've ever seen 'Wizard of Oz' in a movie theater, let alone an Imax movie theater," said Richard Gelfond, chief executive of Imax Corp. "We've been surprised by the level of interest we've had in it."
TCL has invested more than $5 million in the renovations, which also include new LEDs on the interior and exterior of the building. Plans to replace the marquee are still underway.
PHOTOS: Hollywood Backlot moments
The renovations involved removing the flooring and seating of the Chinese Theatre and did not disturb historic features, such as the ornate lighting fixtures, murals and medallions.
"The Chinese decor has been completely preserved and protected," Kushner said.
Imax plans to make TCL Chinese Theatre one of its main venues for holding premieres of big-budget action movies. The remodeled Chinese will feature stadium seating, as well as a new Imax sound system and digital projector, with plans to replace it with a laser projector system that Imax is adding to its circuit.
Following a model that it has used in other venues, Imax will sell its equipment to the owners and receive a percentage of ticket sales.
"It's a very big deal for us," said Greg Foster, CEO of Imax Entertainment. "It's sort of the perfect manifestation of what we're supposed to do, which is provide an experience for moviegoers that can't be replicated elsewhere."
REEL CHINA: Coverage of the Chinese movie industry
The storied Hollywood Boulevard theater, best known for its giant red Chinese pagoda, 30-foot-tall Chinese dragon and footprints and handprints of famous stars in concrete, opened in 1927 and was declared a historic and cultural landmark in 1968. Judy Garland, the star of "Wizard of Oz," was the honoree for the 50th handprint ceremony in the forecourt in 1939.
The Chinese is one of the most popular tourism draws in Los Angeles. It was the site of the Academy Award ceremonies in the 1940s and has hosted numerous high-profile premieres.
Warner Bros. spent years on the digital remastering of "The Wizard of Oz."
"We couldn't be happier to partner with Imax as we celebrate the 75th anniversary of this iconic film," said Dan Fellman, president of domestic distribution for Warner Bros. Pictures. "We are excited to give fans the rare opportunity to see this stunning version on the big screen."
---
From the Emmys to the Oscars.
Get our revamped Envelope newsletter for exclusive awards season coverage, behind-the-scenes insights and columnist Glenn Whipp's commentary.
You may occasionally receive promotional content from the Los Angeles Times.