'Doctor Strange' is expected to draw a massive audience for Disney's Marvel Studios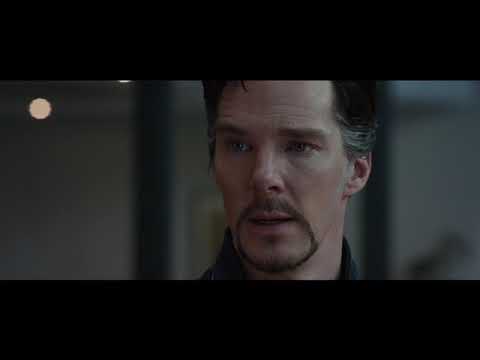 Benedict Cumberbatch stars in Disney's "Doctor Strange."
Marvel Studios' "Doctor Strange" is expected to draw a massive audience this weekend, providing some much-needed medicine for Hollywood during a bruising fall box-office season.
Analysts expect the visually stylish Benedict Cumberbatch comic book movie to collect $65 million to $75 million in ticket sales from the United States and Canada through Sunday. Some more optimistic industry observers predict that the film, about a former neurosurgeon who harnesses mystical powers, may reach $80 million in domestic grosses.
That kind of business would represent another victory for Walt Disney Co.'s Marvel unit, coming on the heels of May's "Captain America: Civil War."
"That's a huge opening," said Jeff Bock, box-office analyst with Exhibitor Relations. "Doctor Strange is a C-level Marvel character, and the fact that you can pull an $80-million debut is ludicrous when you think about it."
Together with two other new releases — DreamWorks Animation's "Trolls" and Mel Gibson's "Hacksaw Ridge" — Marvel's new offering should offer some relief to cinema owners dealing with a paucity of hit movies in recent months.
Fall movies have grossed $1.09 billion since Sept. 6, down about 10% from the same period of time last year, when "The Martian" boosted ticket sales, according to entertainment data firm ComScore.
A $70-million-plus bow for "Doctor Strange" would be significantly higher than last-year's "Ant-Man" ($57 million), though shy of the 2014 surprise smash "Guardians of the Galaxy" ($94 million).
"Doctor Strange," which carries a production budget of $165 million, is a more out-of-left-field production for Marvel, compared with standard action fare such as "Iron Man" and "The Avengers." The movie, directed by "Sinister" helmer Scott Derrickson, explores concepts such as alternate dimensions and the multiverse — unusual territory for the Marvel franchise — but pre-release audience surveys suggest there's a strong appetite for it.
"It adds another element, and it looks like a positive one," Bock said of the film.
International markets already look strong for "Doctor Strange." It has earned $99 million from foreign countries, including big numbers in South Korea and Britain. This weekend, it opens in major markets such as China and Brazil.
Meanwhile, "Trolls," based on the quirky Danish dolls with the long, colorful hair, is hoping to court family audiences. Released by 20th Century Fox, the DreamWorks Animation picture is likely to post a respectable debut of $35 million to $40 million this weekend after costing about $125 million to make.
Though the toys aren't as popular as they once were, the computer-animated offering could benefit from mostly positive early reviews and a voice-over cast that includes stars Justin Timberlake and Anna Kendrick.
If it does as well as expected, it would perform roughly in line with DreamWorks' prior film "Kung-Fu Panda 3" ($41 million), though slightly worse than the 2015 hit "Home" ($52 million). DreamWorks, founded by Jeffrey Katzenberg, was acquired by Comcast's NBCUniversal for $3.8 billion.
Also in theaters Friday is "Hacksaw Ridge," a World War II movie getting its release from Santa Monica studio Lionsgate. The tale of a real-life conscientious objector who refused to take up arms during the Battle of Okinawa has received favorable reviews so far. It also marks a career revival of sorts for Mel Gibson, who hadn't directed a movie since "Apocalypto" 10 years ago.
The film, which stars Andrew Garfield as Army medic and Seventh-day Adventist Desmond T. Doss, is expected to open with about $12 million in ticket sales through Sunday in the United States and Canada, but could go slightly higher, according to analysts.
Twitter: @rfaughnder
ALSO
'Doctor Strange' co-screenwriter defends 'cultural landmine' of controversial casting
Commentary: Hollywood's glaring problem: White actors playing Asian characters
Andrew Garfield goes to war in Mel Gibson's pacifist bloodbath 'Hacksaw Ridge'
From the Oscars to the Emmys.
Get the Envelope newsletter for exclusive awards season coverage, behind-the-scenes stories from the Envelope podcast and columnist Glenn Whipp's must-read analysis.
You may occasionally receive promotional content from the Los Angeles Times.