'Karate Kid' Ralph Macchio faces demons, finds balance in YouTube sequel 'Cobra Kai'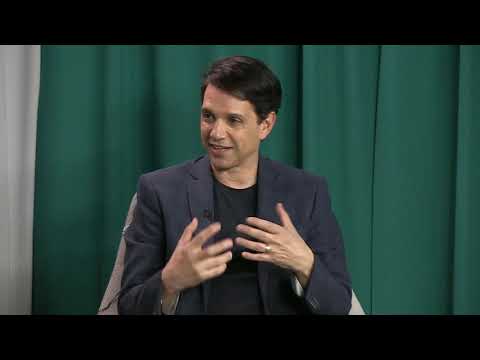 "Cobra Kai" star Ralph Macchio discusses the importance of the Miyagisms in the new show.
It has been 30 years since "The Karate Kid Part III," and Ralph Macchio is still alive — and kicking.
"It hurts," he says with a smile. "A lot of stretching. A lot of stretching necessary. It's funny, when the show was pitched to me, I was saying to myself, 'All right, so maybe I'll have to do a little of this, a little of that, but all the kids will be doing [the karate moves] – they'll get the young generation to do it' – which they do."
WATCH: 2019 Emmy Contenders video chats »
Macchio is 57 now – good luck guessing that by just looking at him – and he's still executing convincing martial-arts moves in "Cobra Kai," the small-screen, YouTube Premium sequel series to his three iconic "Karate Kid" movies from the '80s. He came by the Los Angeles Times video studio for an Emmy Contenders chat ahead of the launch of Season 2.
"Cobra Kai" begins from the perspective of Johnny Lawrence (William Zabka), the blond big-man-on-campus villain from the first film (the kid who swept the leg), now a struggling dude in his late 40s. Johnny, it turns out, is not such a bad guy, but still has some learning to do before he reassesses the meaning of karate in his life. He revives the infamous Cobra Kai dojo, to the chagrin of Daniel LaRusso (Macchio), now a successful car dealer with a family. Daniel's and Johnny's lives become intertwined again, with a new generation of students taking up the fight.
Macchio chuckles and says the show benefited from "low expectations." Perhaps, but the intricately plotted and deeply themed series enjoys a 93% positive rating on Rotten Tomatoes and was nominated for a stunt-coordination Emmy last year.
"They listened to what I wanted infused in the show, the Miyagi elements all woven throughout," he says, referring to the late Noriyuki "Pat" Morita's beloved character, Daniel's mentor, Mr. Miyagi. "The rivalry concept made sense as long as the heart and the soul and magic that was in the 'Karate Kid' film still finds its way peppered throughout the series, and I'd say that's part of what we've been able to accomplish."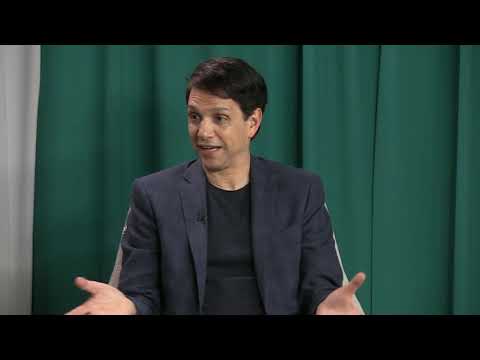 "Cobra Kai" star Ralph Macchio talks about keeping the karate philosophy post-"Karate Kid."
Though he didn't keep up with his martial arts skills following his last big-screen appearance as Daniel-san (1989), he says he applies what he learned in his regular life.
"Kind of after I got done with the movies, it was time to stop getting kicked for a moment," he says. "I've always appreciated – the philosophy, I've carried on more than the physical aspect of the martial arts. That philosophy in finding balance in your life and some of the wisdom, the Miyagi-isms, they're not just made up. It makes sense."
The pithy quotes expressing time-tested Eastern concepts aren't just given lip service in "Cobra Kai" either. As with its other key thematic elements, including fathers and sons, ideas such as "balance" are expressed both verbally and visually in the show. One key training exercise in Season 2 finds students moving in tandem with each other on a floating disk, tasked with not falling in the water.
"Listen, it's all about finding balance in your life," says Macchio. "Losing balance and recalibrating yourself and navigating, mid-life now, for these characters. And they just do a great job of tying in the nostalgia, that comfort food that is the movie, the stories of the characters we grew up with, yet telling a story for a fresh, relevant, now generation."
The sincerity of the show's "Miyagi-isms" is evident in a Season 1 scene in which Daniel visits Mr. Miyagi's grave for a heart-to-heart with the headstone.
"It's a really goosebumpy kind of moment in a show that touches on all kind of different tones," says Macchio, "comedy as well as drama."
Click below to see the entire interview.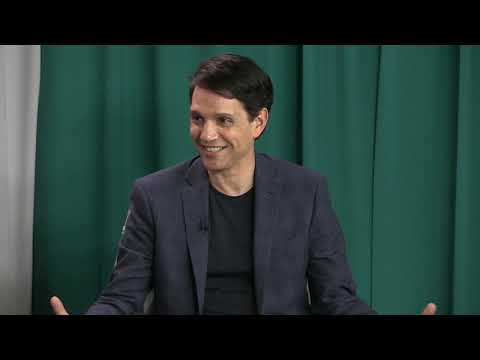 "Cobra Kai" star Ralph Macchio full interview with the Los Angeles Times.
From the Oscars to the Emmys.
Get the Envelope newsletter for exclusive awards season coverage, behind-the-scenes stories from the Envelope podcast and columnist Glenn Whipp's must-read analysis.
You may occasionally receive promotional content from the Los Angeles Times.