Gold Standard: Academy revises Oscar rules, though probably not to extent it should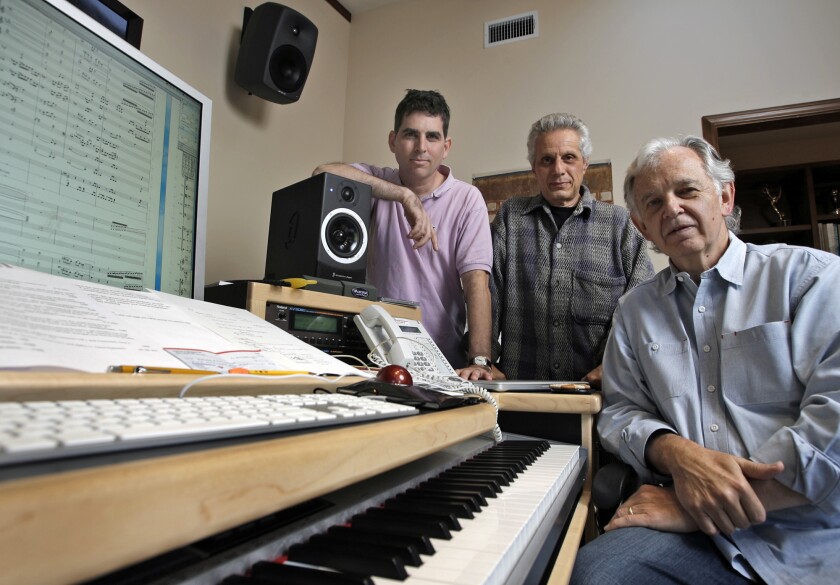 As a member of the motion picture academy's board of governors, composer Bruce Broughton would regularly field calls from music branch members asking about academy rules and campaigning. Broughton would direct them to the academy's website, which listed an exhaustive set of award campaign regulations.
So before Broughton considered e-mailing music branch members last year to "boldly" call attention to "Alone Yet Not Alone," a song co-written by lyricist Dennis Spiegel and sung in the movie of the same name by Agoura Hills pastor Joni Eareckson Tada, he checked the academy's website.
"I was aware of the rules, and I felt like I wasn't doing anything here that isn't actually permitted," Broughton told The Times.
Well, as of today, that has changed with the academy's board of governors specifically revising its campaign regulations in the wake of revoking Broughton's original song Oscar nomination earlier this year.
"Music Branch members may not contact other Music Branch members to promote the nomination of their own song in any way, including via mail, email, telephone or social media account," the new regulation reads.
We'd like to call it the Broughton Rule because we think the guy deserves something after having his Oscar nom revoked for an action that veteran awards consultant Cynthia Swartz called "innocuous." But, likely, Broughton will just have to be satisfied with the knowledge that all this was done just because of him.
Broughton's crime? He e-mailed about 70 music branch members, writing, "I'm dropping you a line to boldly direct your attention to entry #57," alluding to the track's number on a DVD of contending music. "I'm sending this note only because it is extremely unlikely that this small, independent, faith-based film will be seen by any music branch member; it's the only way I can think of to have anyone be aware of the song."
When Broughton's song from that small, independent, faith-based film went on to win a surprise Oscar nomination, many academy members contacted academy President Cheryl Boone Isaacs, asking how a song from a movie few people had heard of, much less seen, managed to be nominated.
"There are numerous films with limited promotional budgets," Isaacs told The Times. "This ["Alone Yet Not Alone"] was one that almost nobody knew."
The academy's board ultimately revoked Broughton's nomination, ruling that by sending the e-mails, he violated Rule 5.3, requiring that the credits of composer and lyricist be removed from the DVD of eligible songs sent to members of the music branch. He was also punished, Isaacs said, for exerting "undue influence," using information he obtained as a governor, information "that only an academy insider would have."
But in an Oscar nomination process full of lavish parties, hosted screenings, celebratory events and intense, behind-the-scenes politicking, Broughton's mistake seemed to be simply leaving an electronic paper trail — and acknowledging the fact in interviews after he won a nod. Had he not done this, his "Alone Yet Not Alone" nomination probably would have been seen as just another music branch head-scratcher. After all, how many academy members knew "Chasing Ice" or "Paris 36" before they won original song nominations in recent years?
Punishing Broughton was all about the academy protecting itself and its image. This regulation update extends that action, though, by keeping the Champagne flowing throughout the nomination season, it probably doesn't go far enough in policing the inegrity of its voting process. That will have to wait another year.
Glenn Whipp writes The Gold Standard column for The Envelope.
Twitter: @GlennWhipp
---
From the Oscars to the Emmys.
Get the Envelope newsletter for exclusive awards season coverage, behind-the-scenes stories from the Envelope podcast and columnist Glenn Whipp's must-read analysis.
You may occasionally receive promotional content from the Los Angeles Times.