On Writing: 'Toni Erdmann' is in a sense autobiographical, except for that naked party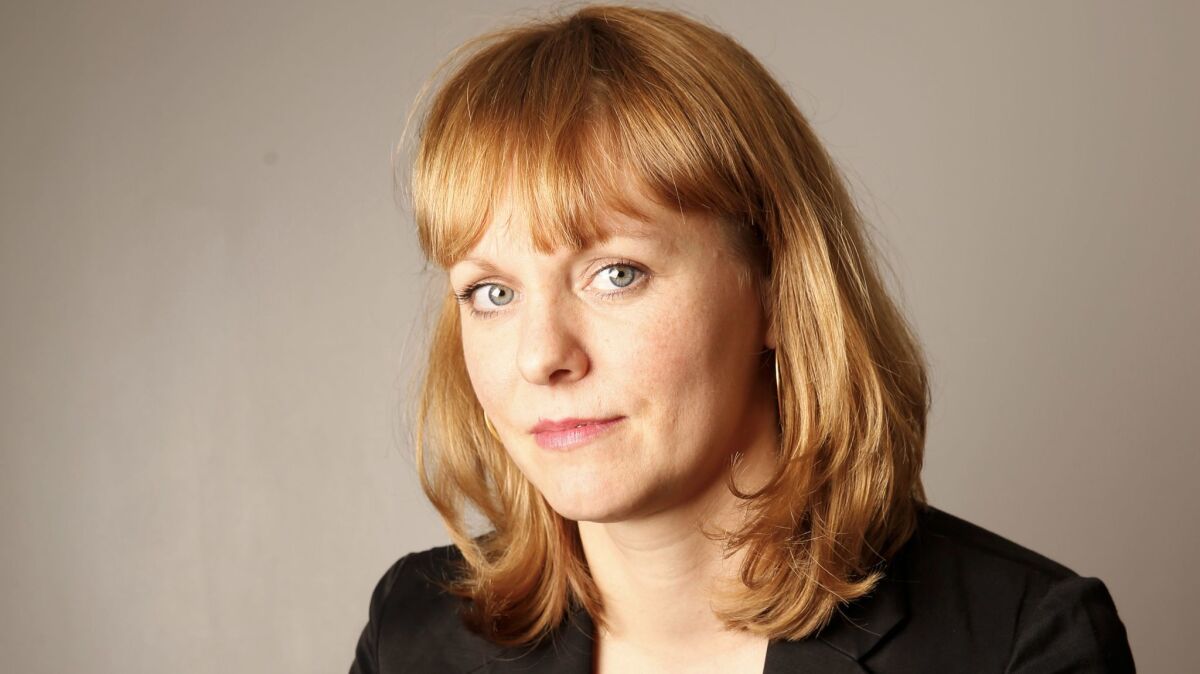 It took me about two years to write "Toni Erdmann" and to do the research that was necessary for the story. But also over the three following years of work on the project I never stopped writing.
After traveling to Romania, after casting each character, after rehearsals and also during the shooting, there were always the moments in which I returned to the script to adapt it to what I had experienced or found out about the story.
As a writing director, I participate in every stage of filmmaking, but writing is the most joyful and creative process for me because everything is still possible. The directing part is more about making the story more rich and complicated in its subtext.
The starting point was this interest in making a film about family relations. I had already taken an interest in family structures for some time, in the roles that we all accept as much as achieve over the years, regardless of whether we like these roles or not. So I thought it could be quite an adventure for two family members who know each other very well but are also trapped in their roles to meet as strangers, to get to know each other again outside of all their set ways of communicating, and to find a freer form of communication.
So I had this late 1960s father character in mind, Winfried, who's a bit of a prankster, or who's favorite language is humor, and who has lost his daughter to the globalized world, where she is living a life very far apart form his political ideals. So the idea was that he tries to transform into a fancier alter ego, Toni Erdmann, in order to become closer to her. So I began to discover this constellation of two very opposite characters on a deeper level.
And while writing about family, I realized how hard it is to escape your own. And since my father also has a really good repertoire of jokes, his humor accompanied me throughout the project. What inspired me most was a pair of false teeth he used for a while either to irritate waiters or before telling us something very serious. I liked this moment when he tried to escape his usual form, but still as an amateur was not able to stay in character very long. So I started to research comedians and their relationship to their alter egos and thereby encountered the work of Andy Kaufman.
Besides his over the top alter ego Tony Clifton, his radical humor and his approach to life through performance inspired me a lot for Toni Erdmann.
— Maren Abe on Andy Kaufman
Besides his over the top alter ego Tony Clifton, his radical humor and his approach to life through performance inspired me a lot for Toni Erdmann.
Concerning the daughter character, Ines, it was a bit more complicated because so much research was necessary. I wanted her to be largely defined by her work, so I had to understand her business world, something very far from my own life. I interviewed a lot of people, especially women working in eastern Europe. I had to become aware of how to approach the political topics and decided it'd be stronger and more painful for the movie to raise questions without answering them. The more women I met, the closer I came to Ines' character and the more I could understand her struggle in this male-dominated environment, as well as her nihilistic choice for a lifestyle full of complicated injustices. I wanted her to be very self-determined woman on one side but on the other side someone who had imprisoned herself in all the roles she plays in life.
So it was this constellation of two very opposing characters that I started to discover on a deeper level. The jokester father, an amateur, who starts playing out of desperation this over the top role of Toni Erdmann and his zipped up daughter who decides to play this game with him. But not only for Ines, also for me, Toni was a door opener for my fantasy. I could let unlikely things happen and was able to escape the pure realism of my previous films and come closer to "bigger than life" moments. It was also my wish to tell a story right in between comedy and drama, a movie that culls the most dramatic or hysterical peaks from both genres. And because Winfried was playing this comedy for his daughter out of desperation, both genres were always there at the same time. And especially in terms of comedy it was easier for me that Winfried did the comedy for Ines. So it was not me as an author who had to be funny for an audience. I saw it more as a film about humor.
With all my films, a large part of the story happens in the sublevel. It's sometimes more important to me what people are hiding in a scene, what they don't say than the actual words that are exchanged. During the shooting but already during writing I try to be precise about their hidden feelings, needs or aggressions. I am interested in the drama of daily life, making banal moments as dramatic and complicated as possible on the sublevel. I like to shoot lots of variations so that when I'm at the editing table, I can continue to "write" in a way. There's almost no improvisation in my movies, it's more that I repeat takes very often, with different attitudes until we reach a certain level of freedom in the acting and precision in timing. After shooting "Toni Erdmann," I had 100 hours of footage, so enough to find unexpected and illogical constellations of lines and moments that I couldn't have written before.
Through the whole process of writing I try to stay awake and open, and to follow my interests and thoughts even if they don't serve the story at first. There are always other filmmakers and authors who inspire or accompany me. During "Toni Erdmann," it was old screwball comedies, the freedom of the work of Miguel Gomes, always Cassavetes and Bergman, a speech by David Foster Wallace, "This Is Water," John Updike's "Rabbit at Rest" (for Winfried), the Berlin-based performance group Gob Squad, Andy Kaufman, and for sure my own life.
I sometimes have the feeling that there's a longing for authentication through the author, it's as if things had more value when they're real. Or that they could be better understood. Well, I only have my own thoughts and feelings, so I fill my characters up with them. It's maybe not autobiographical – unfortunately, I've never thrown a naked party. But for me, the process of filmmaking is so very personal because it shows what I've been reflecting on for the past few years. So I guess "Toni Erdmann" is my naked party in that sense.
Get our L.A. Goes Out newsletter, with the week's best events, to help you explore and experience our city.
You may occasionally receive promotional content from the Los Angeles Times.