The new documentary 'Bright Lights' peels back the curtain on Carrie Fisher's legendary Hollywood family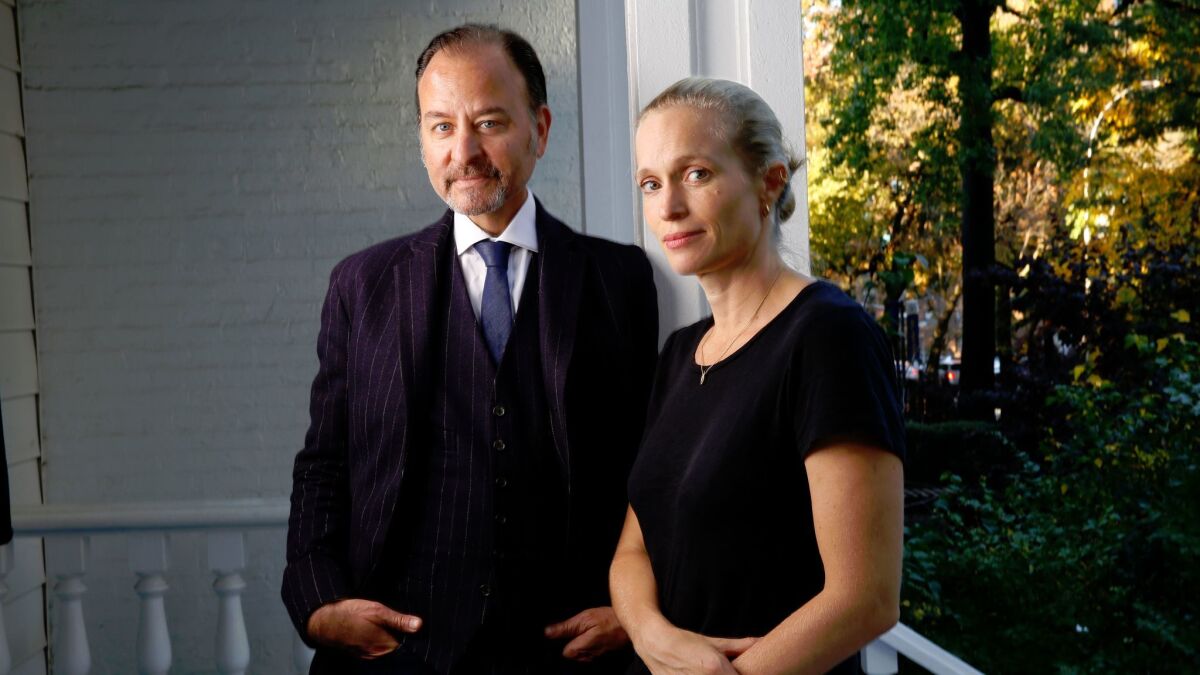 Two years ago, after a remarkable career that spanned six decades, Debbie Reynolds was preparing for her final live performance. A still spry 82 at the time, the legendary triple threat was finally retiring with a gig in the city that was her home away from home, Las Vegas. Carrie Fisher, Reynolds' daughter, sparked to the idea of capturing that moment on film.
"She's never really been seen as she is. She's very candid onstage, but it's still a performance," Fisher says of her mother. "I thought we were a funny couple."
A longtime friend and house guest of Fisher's, producer Charlie Wessler, suggested she speak with the filmmaking duo of Fisher Stevens (Oscar-winning "The Cove") and Alexis Bloom ("We Steal Secrets: The Story of WikiLeaks"). Their collaboration resulted in "Bright Lights: Starring Carrie Fisher and Debbie Reynolds," a documentary (airing on HBO in March) that is refreshingly honest in its depiction of a mother and daughter whose public contributions to the movie business are the stuff off legend.
"I mean, the first time we filmed Carrie and Debbie together, that was the storyline, really. Sort of the ties that bind us," Bloom says. "We didn't know when we would stop or how far back we would archive, but the axis on which the film turned was their relationship and their love -- even though showbiz warps the best of people and warps the best of relationships, and I'm sure to some degree they would agree it's warped their family. But at the center of it is love, and that's sort of undiminished."
Of course, although both women have spent almost their entire adult lives in the public eye, neither truly understood what she was getting into.
"People have said to us, 'Oh, this is automatic for them. They are always writing or onstage.' That is true," Bloom says. "Their lives are their material, but I don't remember a time when they have given it over to somebody else to tell. That was certainly a surprising process for them. You could see at a certain point Carrie perceptively going, 'Not terribly sure about this.' "
The film ended up chronicling the months leading up to Reynolds accepting a lifetime achievement award at the 2015 SAG Awards. While this allowed Bloom and Stevens to capture a powerful moment when a heartbroken Fisher realizes her mother may not be well enough to accept the honor in person, it's the intimate scenes at the "Star Wars" star's home that are the most intoxicating part of the movie.
"The scene that encapsulates the film best for me was when we interview Debbie, and Carrie sets off the burglar alarm," Stevens recalls. "I had actually set it by mistake. Debbie started to feel worse and worse during the interview, anyway, so we weren't getting much, but after the alarm she woke up and gave us great stuff. She truly is unsinkable."
For Bloom, it's the window into Fisher's world that sticks with her the most. She notes, "I feel incredibly tender toward Carrie when she's home getting her manicure because she's incredibly manic. You can see she's in pain and you can see what a survivor she is. She is incredibly honest and kind of vulnerable at the same time, and I love that scene when she plays with the ladies who are doing her nails with glitter. That is Carrie. She's covered in glitter, and she has that fairy dust about her."
Fisher says it's been hard for her to watch the film at times and admits that at the New York Film Festival screening, she had to leave the theater when footage of her visiting her late father, Eddie Fisher, was shown. But, she's also overcome with "how loving" it all is. Her mother became quite ill after the SAG Awards when filming completed and was unable to accept in person her Jean Hersholt award from the film academy 10 months later. Fisher reports that Reynolds is doing better now (she's seen the film), and even she marvels at her vitality.
There is no obstacle my mother won't acknowledge. She broke her leg once while onstage and went back on and sang 'Tammy.' She's this amazing creature, y'know?
— Carrie Fisher
"Oh, my God. Her work ethic is crazy, and that's how she didn't die," Fisher says. "She will power through anything. There is no obstacle my mother won't acknowledge. She broke her leg once while onstage and went back on and sang 'Tammy.' She's this amazing creature, y'know?"
---
From the Oscars to the Emmys.
Get the Envelope newsletter for exclusive awards season coverage, behind-the-scenes stories from the Envelope podcast and columnist Glenn Whipp's must-read analysis.
You may occasionally receive promotional content from the Los Angeles Times.