How Jessica Chastain and Molly Bloom schooled director Aaron Sorkin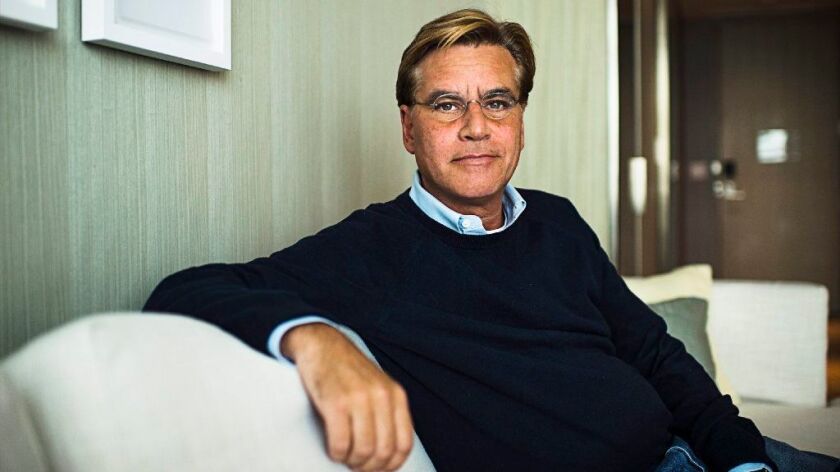 As far as Aaron Sorkin is concerned, he's never had what he categorizes as "that 'Barton Fink' nightmarish writer's scenario," where a screenwriter watches in horror as the film he's lovingly penned is rendered unrecognizable. But when it came to adapting "Molly's Game," based on the true story of Molly Bloom, a 26-year-old cocktail waitress who eventually ran an exclusive invitation-only poker game, he wanted to be extra cautious.
"With this story, there's a natural gravitational pull towards the shiny objects in the movie: the glamour, the decadence, the money, the Hollywood bold-face names, the poker," says Sorkin, who also makes his directorial debut with the film, which opened on Christmas Day and stars Jessica Chastain. "This is not that story. This is a story about a unique heroine found in an unlikely place." Recently, Sorkin phoned in from London to talk about wrong assumptions, why he cast pro card sharks as extras and his first time in the director's chair.
You've said that before you met Molly Bloom you had very low expectations. Why?
I thought I'd be meeting someone who was cashing in on her decades-long brush with celebrity. But in that first meeting I realized how wrong I'd been, that her [memoir, "Molly's Game: From Hollywood's Elite to Wall Street's Billionaire Boys Club, My High-Stakes Adventure in the World of Underground Poker"] was just the very tip of a very big iceberg. The woman I met was brilliant, strong as a tree, had a sly sense of humor and was built out of integrity.
Not only was she not cashing in on secrets she knew, she was paying a big price for concealing those secrets. I just left that first meeting with this great feeling that this wasn't a poker movie, that Molly Bloom was a real-life movie heroine who'd done the right thing when doing the wrong thing was easier, more profitable and would have guaranteed her freedom.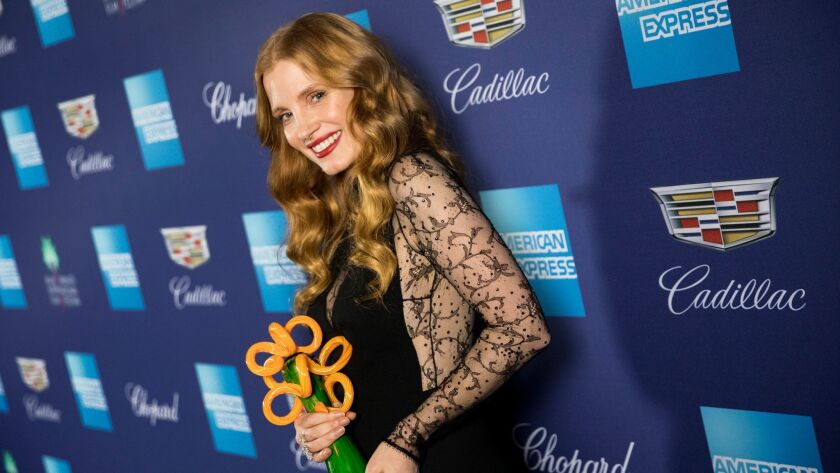 How scary was Day One of your feature film directorial debut?
The second thing we shot that day was the dinner scene where Molly argues with her father, [played by] Academy Award-winning director Kevin Costner. [laughs] So the easy part was over by lunch. Or so I thought. Because as it turned out, Kevin, when he made his directorial debut, he had to worry about which direction 5,000 buffalo were going to run when he called "Action." So I think he had a bigger job on his hands than I did.
What movies did you watch for inspiration?
"Good Fellas" to see how much voice-over the human ear can handle and "The Big Short" for cutting inspiration because that had been edited by Hank Corwin, one of my favorite editors, who is now going to have to be relegated to one of my top five editors, because my new favorite editors now are Alan Baumgarten, Elliot Graham and Josh Shaeffer, who cut "Molly's Game."
About those professional card sharks that you cast as background actors …
There's a way that people who've been playing poker for a long time handle cards and chips and I wanted that to be part of the movie. This isn't a poker movie — there's never a time in the movie that we care who wins and loses. But I knew the way I was going to shoot the poker — by getting hundreds of micro-shots of chips, cards, people raising, folding, calling, going all in, shuffling, ice going into a glass, and all of it wasn't going to mean anything unless Molly was in [the shot]. What we're really watching is not so much the game, but Molly's sponge-like brain absorbing the players and really treating this like a start-up business.
"Molly's Game" is Aaron Sorkin at his talkiest and "The Shape of Water" is probably the best thing Guillermo del Toro has done since "Pan's Labyrinth" according to LA Times critic Justin Chang.
This year has been about being a woman in the workplace and attempts made to advance in a very male world. Talk about the unexpected resonance of "Molly's Game."
The fact is that a year ago, 10 years ago, 50 years ago, women had to navigate a world of powerful and sometimes predatory men. What's happened in the past couple of months is that, due to the women who've come forward, light has been shown. While everyone's been saying, "Everybody knew," I didn't. Even about Harvey. I understood him to be a guy with a terrible temper. But I couldn't have dreamed about any of the horror stories.
But the two people who were the least surprised in the world were Jessica Chastain and Molly Bloom and they schooled me on that. Molly navigated the world of very powerful men, many of whom thought they were in love with her, and many of whom felt that she wasn't respecting their power and felt the need to destroy her. So there are going to be moments in the movie that [people] are going to think were written yesterday. But I'd happily trade the fortuitous timing for a world where none of this had happened.
WATCH: Video Q&A's from this season's hottest contenders »
---
From the Emmys to the Oscars.
Get our revamped Envelope newsletter, sent twice a week, for exclusive awards season coverage, behind-the-scenes insights and columnist Glenn Whipp's commentary.
You may occasionally receive promotional content from the Los Angeles Times.