With a recent spate of King George VI portrayals, Ben Mendelsohn makes the role his own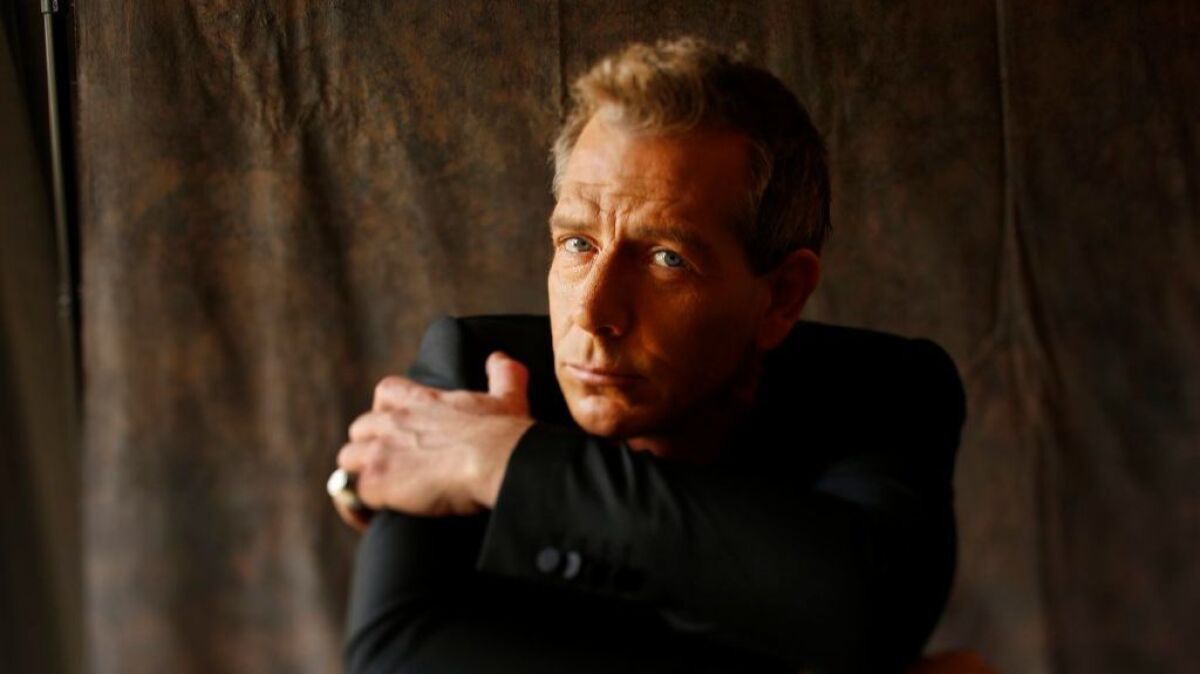 Perhaps more popular in death than in life, King George VI has been portrayed a myriad of times on film, television, the stage and even radio, most recently by Oscar winner Colin Firth in 2010's "The King's Speech," James Purefoy in this year's fine feature, "Churchill," and Jared Harris on the acclaimed Netflix series "The Crown."
Joining that venerable list is Ben Mendelsohn, who plays the famously speech-impaired monarch opposite Gary Oldman's career-best turn as Winston Churchill in "Darkest Hour," directed by Joe Wright from a script by Anthony McCarten.
Mendelsohn, 48, was a busy actor in his native Australia until his creepily unhinged turn in the lauded 2010 crime thriller "Animal Kingdom" brought him an all-new level of attention. He's since appeared in such major studio features as "The Dark Knight Rises," "Rogue One: A Star Wars Story" and Steven Spielberg's upcoming "Ready Player One"; indie films such as "Starred Up," "Slow West" and "Mississippi Grind"; and on the Netflix series "Bloodline," for which he won an Emmy Award in 2016.
The gregarious, stylishly clad Mendelsohn sat down over a pastry and a chocolate shake to chat about his enviable career, channeling the king and working with revered co-star Oldman.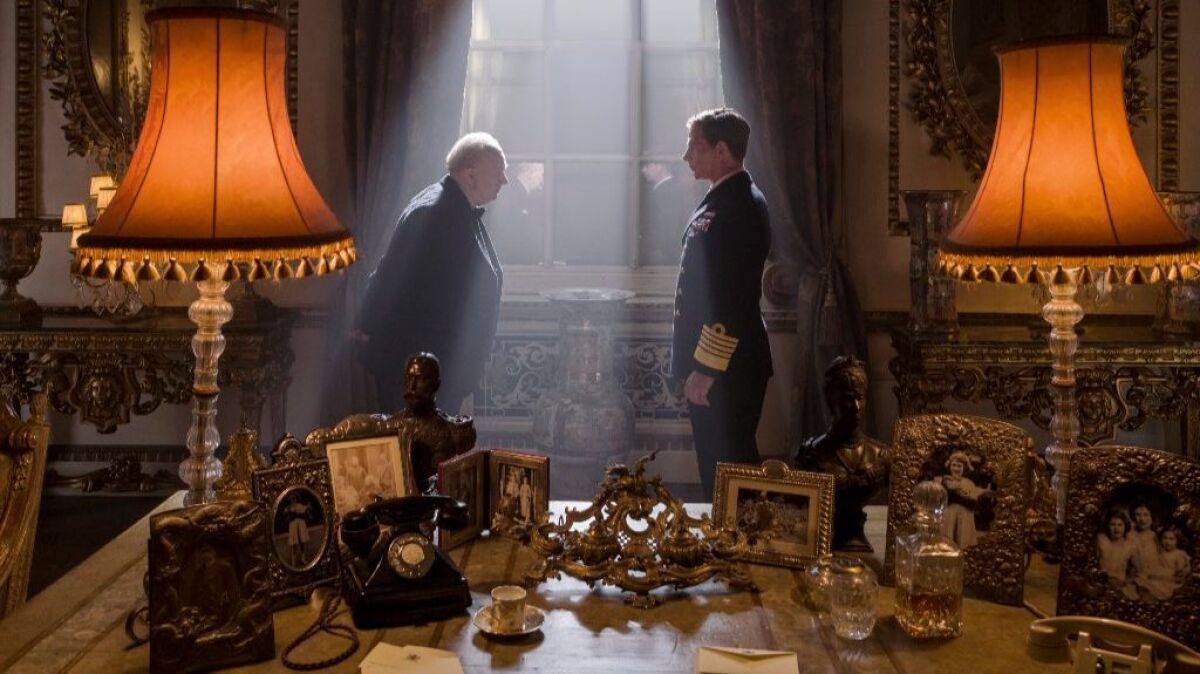 What's the biggest challenge in portraying a well-known historical figure?
Trying to make sure you don't do a hatchet job of it. Trying to make sure you have respect for the fact they are a real person in the world with, in this case, real relatives and to give them the dignity and the accuracy, as best you can, that they deserve.
How did you make King George VI, a part that's been played so many times in so many ways, your own?
As soon as you stand up and you do it, in one way or another, there it is. It does become your own by virtue of the fact that you've done it. But what I don't think you do is try to make it your own. We're lucky, there's [archival] footage of George; we can see him, we can hear him. So you let yourself be guided by that. And it always comes back to the script.
Was Colin Firth's work in "The King's Speech" any kind of touchstone for you?
I watched it again really close to see how Colin was handling the speech stuff and to get a sense that his was an interpretation of a time prior, when George and [speech therapist] Lionel Logue were doing their thing. At the point where we meet George [in "Darkest Hour"], he's further down the road. Watching it again just enriched it all. It was like putting a beautiful rinse through everything.
Did you see the more recent "Churchill" or watch "The Crown" at any point?
No, and I didn't want to watch "The Crown" because I was afraid of putting myself off. I rank Jared Harris very, very highly indeed and I didn't want to go in feeling any more doubt than I would naturally.
WATCH: Video Q&A's from this season's hottest contenders »
Could you talk more specifically about the speech pattern you chose for George VI? Was that you or was that the script or the direction?
No, that was the evidence that I heard in those [archival] speeches. It was not an active stammering, it was a pause. There would be a small catch [in the voice]. There's a case for doing it with a more active stammer, but I felt not.
Did you work with a speech consultant?
Oh, absolutely. I'd not have been able to achieve it without [dialect and dialogue coach] Emma Woodvine, not at all.
What's it like to act opposite someone as physically and emotionally transformed as Gary Oldman here?
In a funny way, it's effortless, because Gary's done so much work already by the time he gets there — and Joe [Wright], too — that you sort of are stepping into this lovely ice rink, smooth as glass, and off you go. You sort of just glide around with them.
Like Churchill carried the country through, Gary kind of set a bar or a respect for the work that you want to join. He is someone with a full well of feeling. And that kind of mastery, it's sort of what you live for in these things.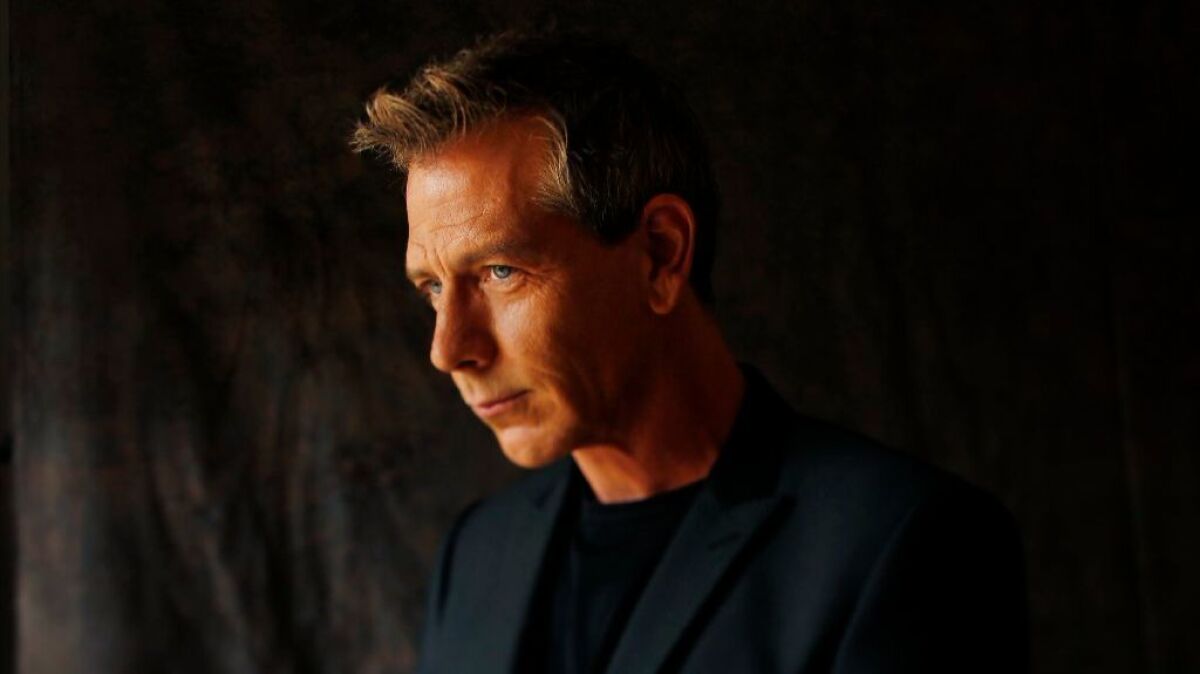 From the Oscars to the Emmys.
Get the Envelope newsletter for exclusive awards season coverage, behind-the-scenes stories from the Envelope podcast and columnist Glenn Whipp's must-read analysis.
You may occasionally receive promotional content from the Los Angeles Times.