'A Quiet Place': When noise equals death, every little sound matters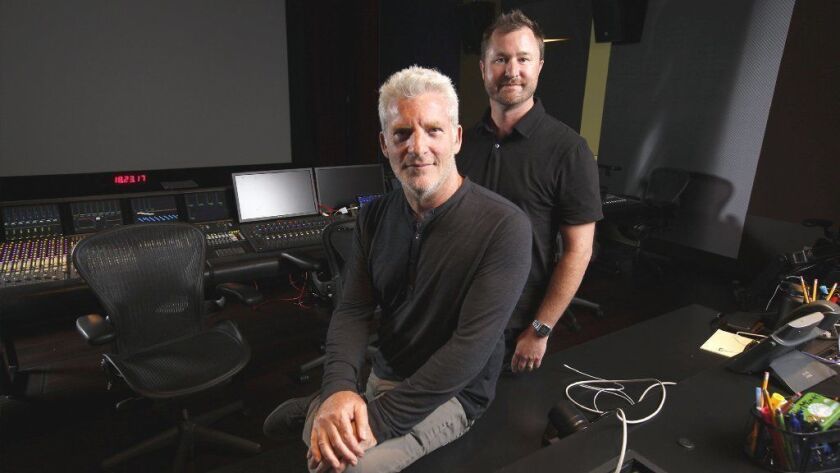 It was on a plane where Emily Blunt turned to husband John Krasinski and told him that he couldn't let anyone else play the character of Evelyn Abbott. That she had to be in this movie.
Blunt had just finished reading a revised script of "A Quiet Place," a film in which Krasinski was initially meant just to play the role of Lee Abbott, but instead took the multi-hyphenate route, adding director and co-writer to his credits. "It was like she was proposing to me," Krasinski says of Blunt's plea. "I wrote the role for her, but I didn't have the guts to ask. The moment she signed on was a miracle." It also marked the first time the couple would co-star on-screen.
Set in a post-apocalyptic world, the film shows a family trying to survive in silence among flesh-thirsty creatures that hunt and kill anything that makes noise. It was the immersive connection between sound and death that froze viewers in their seats; the film raked in an estimated $334 million worldwide at the box office.
"I never knew the audience would react the way they did," says Krasinski. "I never thought there would be this movement of people not being able to eat concessions during the movie." It's a fitting reaction to a story dripping in blood-boiling tension, thanks in large part to its soundscape.
Krasinski knew sound would play a major role — if not the lead character — making the production recordings from sound mixer Michael Barosky critical, especially during scenes with Regan, the Abbott's deaf daughter played by Millicent Simmonds, who's deaf in real life. "The characters use sign language to communicate, but they still are vocalizing," notes Barosky. "Capturing that level of intimacy is difficult, but when done correctly, it forces the audience to listen more intently."
For weeks, we cut everything without sound. I figured if we could feel something without it, then I knew we had something.
John Krasinski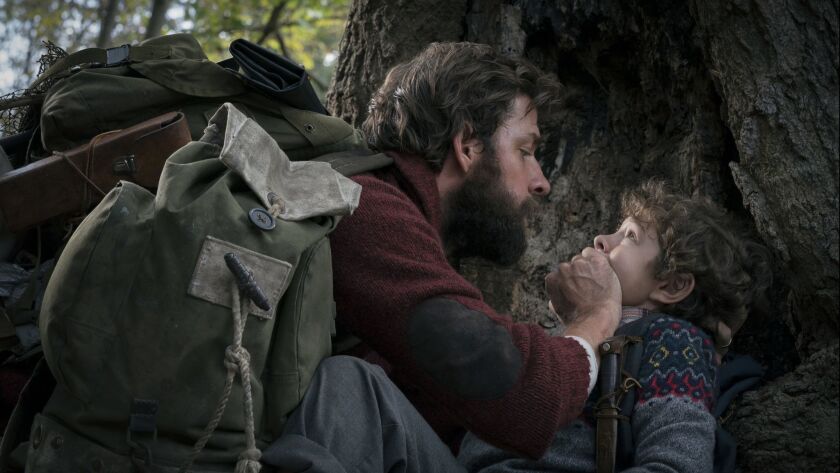 To push the emotional connection further, Krasinski asked film editor Christopher Tellefsen to hit the mute button. "For weeks, we cut everything without sound," says the director. "I figured if we could feel something without it, then I knew we had something."
The mantra continued with supervising sound editors Erik Aadahl and Ethan Van der Ryn mapping out what Krasinski responded to in the edit. The trio talked in depth about performance and theme, experimenting first with character point-of-view or what was referred to as "sonic envelopes."
To articulate Regan's hearing impairment, a sharper audio cut was made without the inclusion of music or score to contrast the acoustic world around her. Pulsing sound effects gave sonic dimension to the heartbeat of the baby in Evelyn's womb. Subtle mood and texture cues propelled the intimate dance between Evelyn and Lee to the Neil Young song "Harvest Moon."
Blind, the creatures tout a heightened sonic envelope that projects a clicking noise as they hunt for prey. "We based the design on real world animals like dolphins that use echolocation to identify the shape, size and location of something," says Van der Ryn. "But we ended up using the sound of a stun gun shooting into grapes that we manipulated further as the source material to design its clicking pattern."
In a scene of unforgiving intensity, Evelyn lies helplessly in an upstairs porcelain tub fighting back the urge to scream as she gives birth to her newborn while a creature slowly climbs the stairs. It isn't until her son Marcus (Noah Jupe) lights an elaborate fireworks display — a louder, more distracting sound for the creature — that she can let out an ear-piercing screech of pain.
"That climactic moment was done all in one take," Krasinski says of Blunt's performance. "Something inside her made that sound, and I knew I wasn't going to hear it again. She took the air out of the room." A crescendo of music, sound effects and dialogue detailing the tempo down to the beats per minute on a fractional level was created in post-production to deliver the sequence.
Acoustically, the entire project was an exercise in contrast and dynamics. "We were able to pull out so much sound in the beginning of the film that little sounds became big, critical ones," says Aadahl. "The effect opens the audience's ears up and forces them to use their auditory perception to hang on to every little detail. It's incredibly gratifying as sound designers because when you do put something dynamic in there, like a big sound, it's way more effective than a movie with a ton of noise."
---
From the Emmys to the Oscars.
Get our revamped Envelope newsletter for exclusive awards season coverage, behind-the-scenes insights and columnist Glenn Whipp's commentary.
You may occasionally receive promotional content from the Los Angeles Times.