For Yalitza Aparicio, Sam Elliott and these other actors, the first time is the best
You never forget your first time. Sometimes being nominated for your first Academy Award is the fulfillment of a lifelong dream. And sometimes it comes out of nowhere and smacks you upside the head. These first-time nominees shared with The Envelope how it feels for them.
Yalitza Aparicio (through an interpreter), "Roma"
Were any of your family skeptical or nervous when they learned you were going to be in a movie?
Perhaps not so much when I accepted the role, but more at the moment I went to the casting call. Because there's no such thing as that in my community. So there was some concern around finding out if it was a legitimate thing and not some kind of trap or some kind of situation that could put me in danger.
As a new actor, what was stranger for you — playing a woman from your director's youth or promoting the film?
Both things have been quite strange for me. The first because I was going to be representing a woman who was so important in the life of the director. And the red carpets and talking to reporters has also been strange, because it's completely out of my realm of experience. It was really when people would come up and share their experiences of the film with me [that I realized its impact]. It was kind of amazing to see, though it was a very personal story for Alfonso [Cuarón], how much people were connecting to it.
What does the nomination mean to you?
On the one hand, it's thinking there are all these critics who think I am worthy, and also seeing how happy people are for my nomination. I'm referring to people that have written to me, people who, unlike myself, aspire to be actors or to be in these kinds of media positions and they're happy to see certain stereotypes about what kinds of people can have certain jobs are being broken down and they can actually aspire to be whatever they want to be.
Marina de Tavira, "Roma"
Who was the first person you wanted to tell when you heard?
My son. I had woken him up for school, he was getting dressed, and I went back to my room to see the nominations, because I was expecting "Roma" may get some. I was not expecting at all that I would get one, personally. So when I heard my name, I started screaming and calling his name. "I got nominated!" "The film? The film?" "No, me!" My son started hugging me, and he said, "So this means I get to skip school?" [laughs] I said, "No way, you're going!"
Who can you absolutely not forget to thank?
My mother. She was my inspiration for this character. I worked with what I remembered of her going through a divorce in the 1980s, the way she tried to help us to feel less pain.
You're a veteran of film, television and theater. What was unusual about this movie's process for you?
We worked a lot with [writer-director Alfonso Cuarón] on just trusting that I understood in a really personal way how Sofia would react, to make that really natural. He gave us all the elements to make this happen, shooting in chronological order and not giving us the script; he would give us the scenes that day. If Sofia had a lot of words in a scene, he'd give it to me the night before, but it wouldn't be complete. The important information that would really make Sofia react to something was left out. If the emotions came out on the surface, he would say, 'Do it again …. I don't want to see it, because the way we carry pain in life, we're always hiding it.'
Sam Elliott, "A Star Is Born"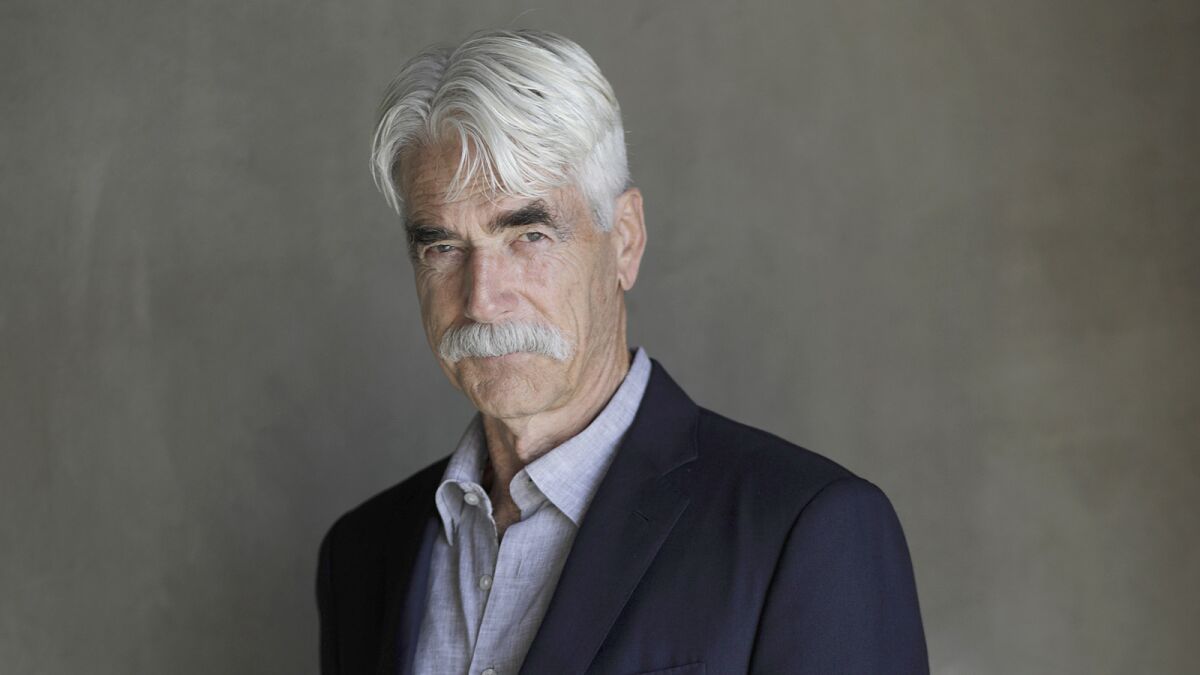 What does the nomination mean to you?
Number one, the fact that I'm still at it after 50 years — I've done something right along the way. I've been very, very fortunate with the stuff that's come my way, crossing paths with the people I have. I try to keep this stuff in perspective. That said, it's a recognition of the work you've done. The work has been good to me.
Who can you absolutely not forget to thank?
Bradley Cooper, clearly. The only reason for "A Star Is Born" is Bradley Cooper. He brought all the elements together. The fact that it was his first time out as a director — it's astounding.
You've got about 100 credits. When did you become aware this performance was different from your others?
[After I wrapped,] I got a call from Bradley — he asked if I would think about coming back and doing that last scene. It was meant to be with Andrew Dice Clay, which made sense, comforting his daughter after the loss of her man. For whatever reason, Bradley decided it should be [my character] Bobby having that scene with her. I think that was the day I knew the work was — I don't know, not better … personally, working with Stefani [Lady Gaga] was as good as it's ever been for me. That particular scene, it spoke to me. That whole thing, "A musician's got 12 notes; that's all he's got to give to the world is how he sees those 12 notes," I figure it works the same with actors. It's 12 words; it's how the actor sees those 12 words. That spoke to me.
Richard E. Grant, "Can You Ever Forgive Me?"
When were you aware the reactions to this performance were different?
The movie had its world premiere at Telluride at 4 p.m. in the afternoon, and it was packed. We watched it with an audience for the first time — the hilarity in the first third of the movie gave way to heartbreak at the end of it. We could feel the temperature change in the audience: It went from hearty laughter to hearing people around us crying. Within two hours, the Hollywood Reporter and Variety reviews came out, and when we read those and people at the festival were coming up to us on the street — over and over, it was the same message: "This movie made us feel something and made us care for these characters." We knew then that something had happened.
What does the nomination mean to you?
I'm a virgin to the whole experience. I've been doing it for 40 years, but I've not had this stuff happen before. The majority of actors that I know haven't. I'm not singing the blues about that. It's just that when you get this approbation at my age — especially the SAGs and the academy and the BAFTA voters — knowing you've been voted for by your peer group is the highest accolade you can get. If you've never had [a nomination] before and you get it, it's head-spinningly appreciative-inducing.
What do you think was unique about the experience of working on "Can You Ever Forgive Me?"
I met Melissa McCarthy on a Friday, exactly a year ago, in January, and had a meal with her and the director, and we started shooting on Monday. It felt like — it doesn't happen too many times in your life — a lightning-in-a-bottle connection that Melissa and I had, and that obviously transmitted into our relationship on screen.
Regina King, "If Beale Street Could Talk"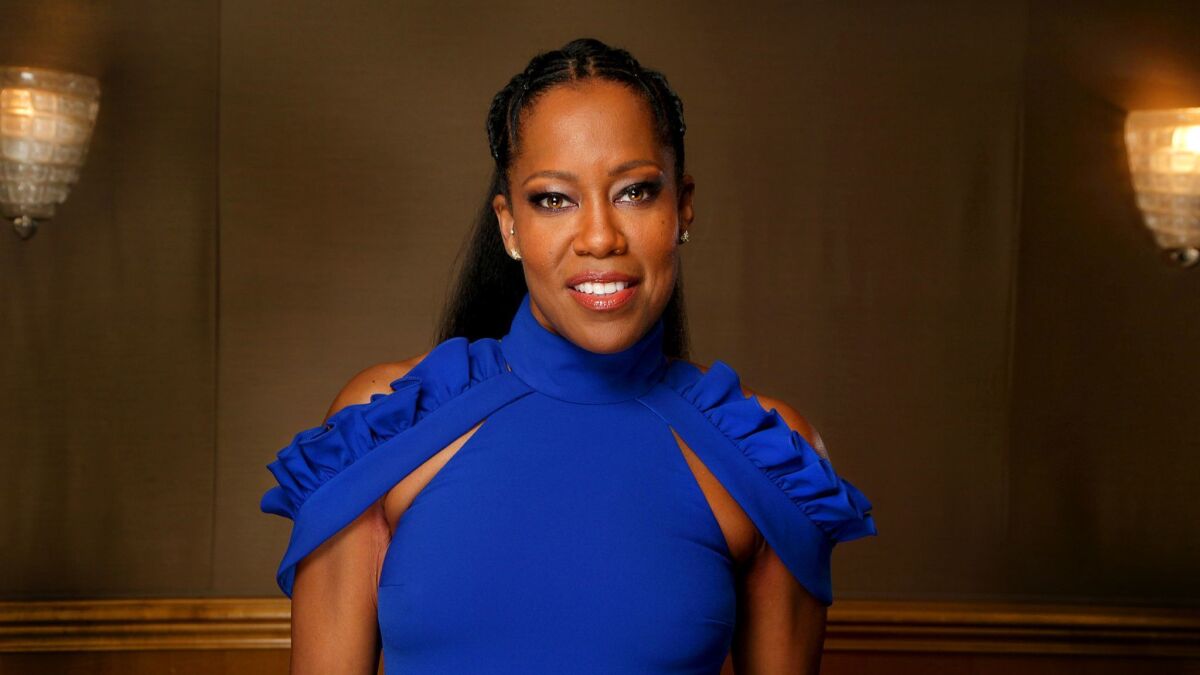 When were you aware the reactions to this performance were different?
When I came in to [re-record dialogue], they had already been testing it, and it was [writer-director Barry Jenkins] who shared with me: "The audiences are really responding to your character, Ms. King." When people approach me about "Beale Street" and say, "My gosh, you remind me of my mother, or my grandmother, or my aunt, a woman who would do anything for me," it's meaningful. We do what we do because we want to make people feel emotion. That's the ultimate compliment that an actor can get.
What does the nomination mean to you?
I've been working for 30-plus years. For me in a lot of ways what I'm receiving from people is, "Finally, you're receiving your flowers." I'm hearing that a lot. For any actor, you just want to keep working. It's great to be nominated for things and receive trophies, but more than anything, you hope it continues this upward trajectory of doing work you love and not doing work just to pay the bills.
Who can you absolutely not forget to thank?
My mother. Because it all starts with her. She always allowed my sister and I to try whatever we desired when it came to the arts. I would not have known it was OK to dream big in anything that I wanted if she hadn't been our mother.
FULL COVERAGE: Get the latest on awards season from The Envelope »
---
Get our L.A. Goes Out newsletter, with the week's best events, to help you explore and experience our city.
You may occasionally receive promotional content from the Los Angeles Times.