From 'The Big Chill' to 'Fatal Attraction,' Glenn Close reveals the secrets behind six stellar roles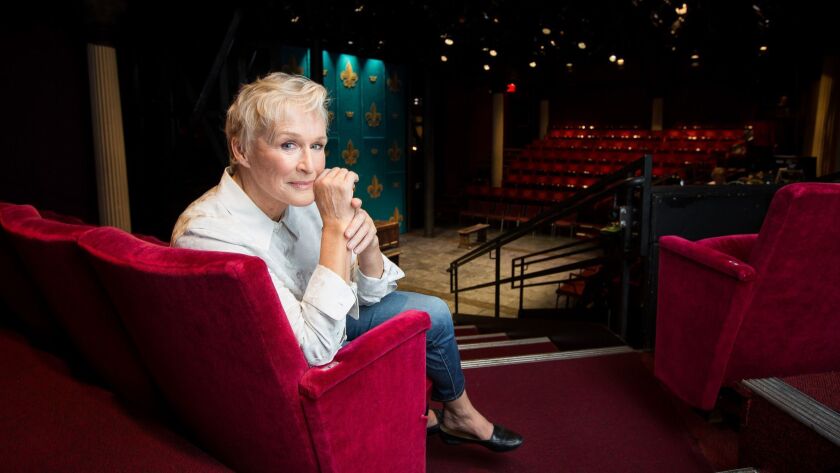 Holding the record for most Oscar acting nominations without a win (at least, among living actors), Glenn Close has given us some incredible performances over the years. Here, she shares what the most challenging aspect of each of those nominated films was.
"The World According to Garp" (1982), Jenny Fields
"Just doing it. That was my first film. I had just done theater, and didn't know what to do with my energy. The terror was — " she gestures at her neck " — up here."
"The Big Chill" (1983), Sarah
"Dancing. I was the worst dancer, and there's a big shot of my bum and it looks like I know what I'm doing — but I'm very insecure about dancing. Now? Depends on how much liquor I'm consuming."
RELATED: With little to say and only subtle moments, Glenn Close finds her power in 'The Wife' »
"The Natural" (1984), Iris Gaines
"Biggest challenge was to make that character count. I wanted to fill out that character until she became someone intriguing."
"Fatal Attraction" (1987), Alex Forrest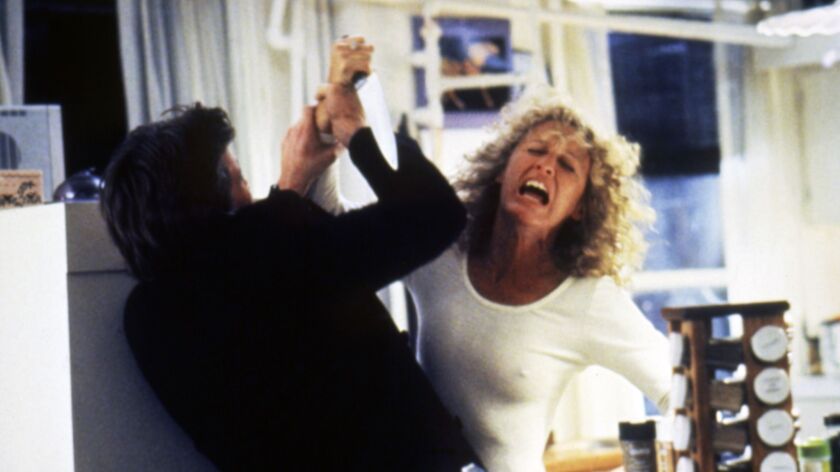 "Literally the physical shooting of all those bathtub scenes. I did all of it except — I have this terror of losing my breath — and the only shot in the bathtub that's not me is when [Michael Douglas' character] keeps putting her down [under the water]. I told [the stuntwoman] what to do with her legs because I'd talked to my dad, who was a doctor."
"Dangerous Liaisons" (1988), Marquise de Merteuil
"I had just given birth. That's why my boobs were so big. [Daughter] Annie was 7 weeks old when we went to Paris. That's why my eyes are so red. It was the only time I was sent home for not remembering my lines, I was so tired."
"Albert Nobbs" (2011), Albert Nobbs
"Getting it made. Not one cent came from Hollywood. My definition of an independent film is a movie that almost doesn't get made. I didn't want to let it go."
— Randee Dawn
»
---
From the Oscars to the Emmys.
Get the Envelope newsletter for exclusive awards season coverage, behind-the-scenes stories from the Envelope podcast and columnist Glenn Whipp's must-read analysis.
You may occasionally receive promotional content from the Los Angeles Times.