Newsletter: Gold Standard: 'First Man' commencing countdown, engines on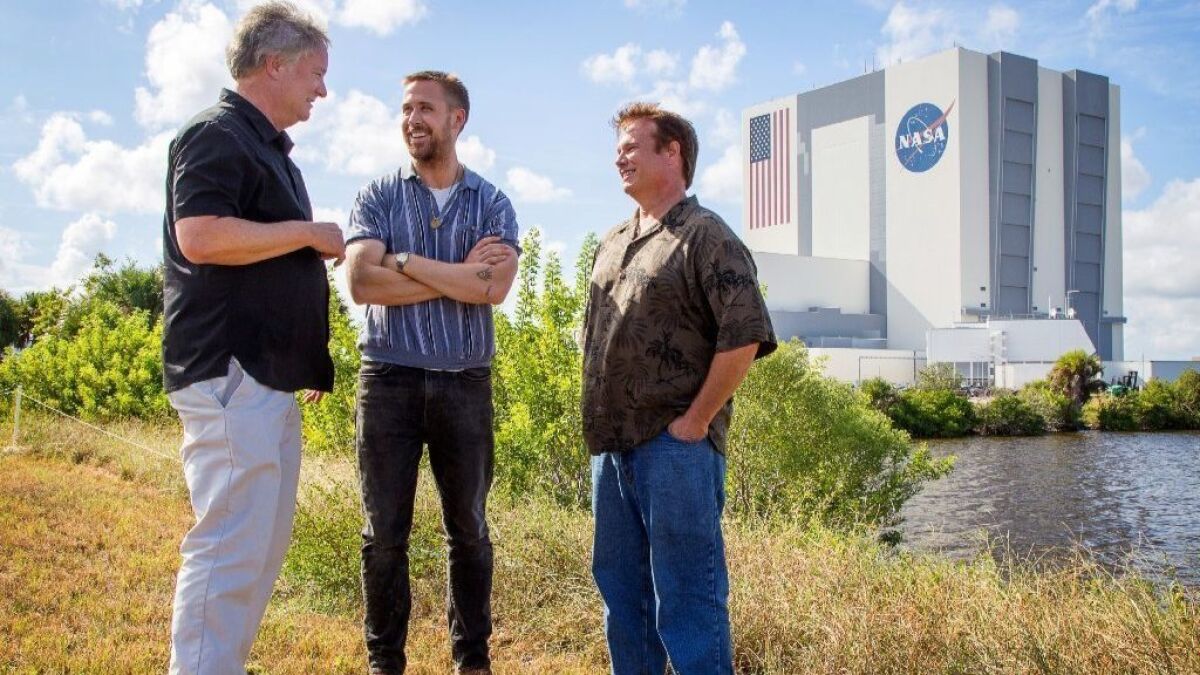 "First Man" is blasting off in theaters. You can watch the horrors of "22 July" from the comfort of your home (provided you're a Netflix subscriber). And potential best picture nominee "Black Panther" is getting writer-director Ryan Coogler back for a sequel.
Welcome to the Gold Standard, the newsletter from the Los Angeles Times that helps guide you through the ins and outs of the awards season leading up to the Oscars.
I'm Glenn Whipp, The Times' awards columnist and your newsletter host.
'First Man' (mostly) a soaring success with critics
The Neil Armstrong biopic "First Man," which reunites "La La Land" writer-director Damien Chazelle with star Ryan Gosling, opens in theaters today, and reviewers are pretty much into it.
Times film critic Justin Chang calls it a "viscerally, sometimes maddeningly idiosyncratic piece of filmmaking," noting that it "has been shot and structured as a series of ruptures — physical and emotional, individual and collective — that eventually give birth to a rare, serene moment of triumph."
Justin's take expands on some thoughts he had shortly after seeing the movie for the first time at the Toronto International Film Festival. There, he admitted that he liked the idea behind "First Man" more than he ultimately liked "First Man."
But that's the beauty of time. Movies often grow in estimation after you've had a chance to think about them. I had a couple of academy members tell me this week that they thought "A Star Is Born" was just OK when they saw it over the weekend and then spent the ensuing days wallowing in the "Shallow."
Times film writer Amy Kaufman, by the way, spoke to Gosling and Armstrong's sons, Mark and Rick, for their thoughts about portraying an unassuming space legend on screen.
"Playing Dad is not an easy task for anybody, because he doesn't give you a lot to really work with," acknowledged Rick.
It'll be interesting to see how audiences respond to Gosling's low-key turn as the unshakable Armstrong, a take that Chazelle undercuts somewhat with a sentimental subplot that tidily spells out the reasons for the space hero's reserve.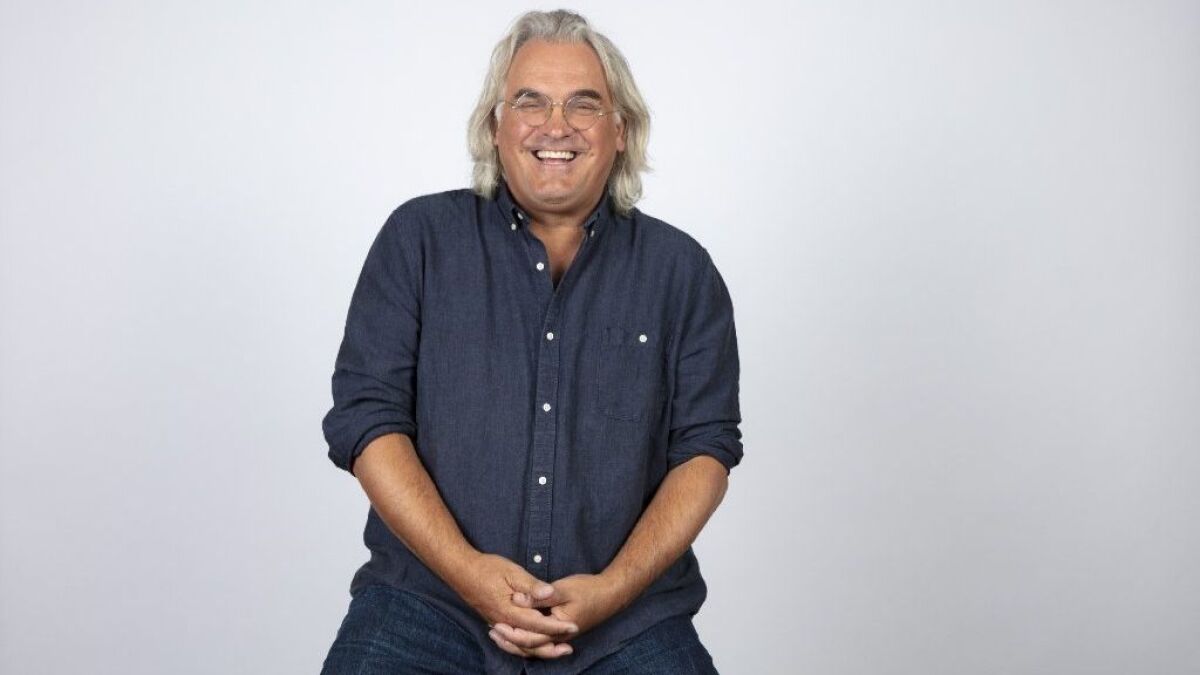 '22 July": What it takes to overcome pure evil
Through movies like "United 93," "Captain Phillips" and the "Bourne" sequels, filmmaker Paul Greengrass has demonstrated a facility for dramatizing sudden acts of terror and violence. His latest, "22 July," a dramatic reenactment of the 2011 Norway terrorist attacks carried out by a far-right extremist, might be his most unsettling effort yet.
It's also a portrait of heroism in many different forms — from the young survivor attempting to move past the trauma to the attorney, obliged by Norwegian law, who defends the murderer at considerable personal cost.
Reviewing the movie, Times critic Kenneth Turan writes, " '22 July' is not an easy film to watch, nor is it meant to be, and dealing with events this horrific is hardly business as usual for a dramatic feature. It's likely only a filmmaker of Greengrass' experience and stature could have gotten it made at all, let alone so successfully."
Times film writer Josh Rottenberg spoke to Greengrass about his reasons for making this challenging movie.
"I'd had a lot of fun doing the Bourne movies, but from time to time, I've done films that are trying to explore the world around me as I see it," Greengrass said. "The more I thought about it, the more I thought the migration crisis was only one part of a bigger problem: this political typhoon running through Western democracies, a full-scale revolt against globalization that's leading to right-wing populism, protectionism, nationalism and the politics of identity."
"22 July" is playing in six theaters in the Los Angeles area and also is streaming on Netflix. I'd recommend seeing it in a theater if you can. As Kenny notes, this is tough medicine, but it's also an unabashed celebration of how democracy thrives when a nation responds to terrorism with resolve, steadiness and decency.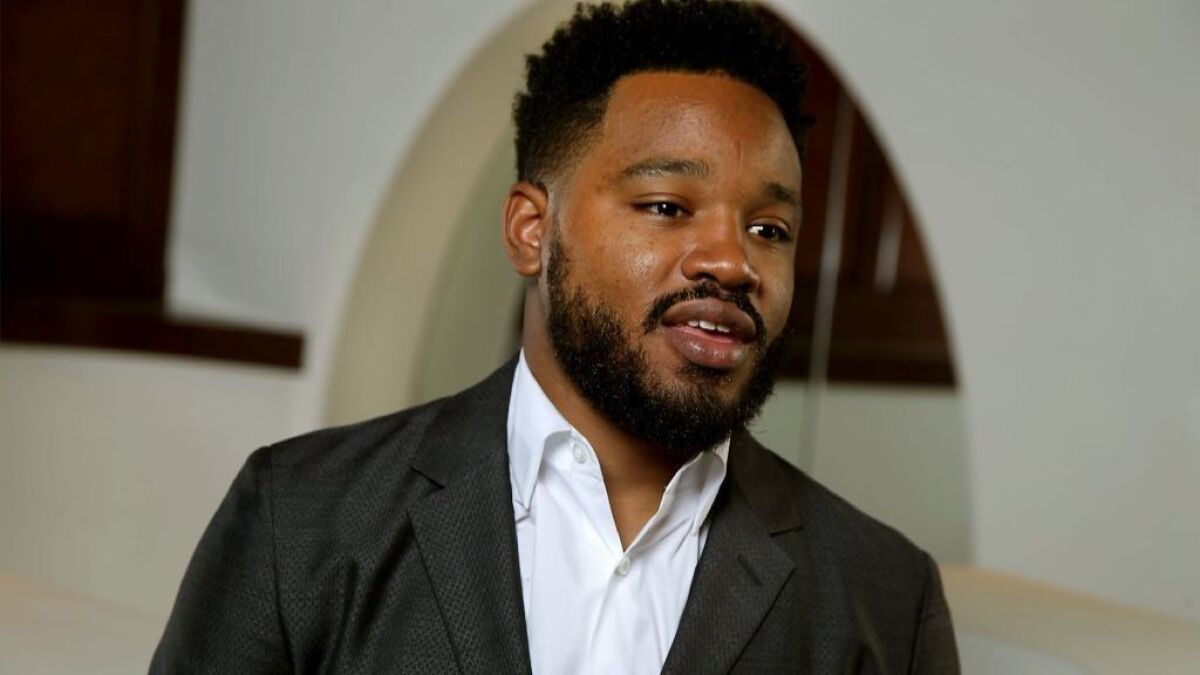 Coogler returning for 'Black Panther' sequel
I've written about how Disney is planning an aggressive Oscar campaign for Marvel's acclaimed "Black Panther." Now, the studio has signed writer-director Ryan Coogler for a sequel. As Times film reporter Josh Rottenberg writes, production on "Black Panther 2" is probably a year or more away, as Coogler juggles development of the sequel with a planned drama called "Wrong Answer" and "Space Jam 2," which he is set to produce, with LeBron James starring.
Feedback?
I'd love to hear from you. Email me at glenn.whipp@latimes.com.
Can't get enough about awards season? Follow me at @glennwhipp on Twitter.
Twitter: @glennwhipp
---
Get our L.A. Goes Out newsletter, with the week's best events, to help you explore and experience our city.
You may occasionally receive promotional content from the Los Angeles Times.