Gold Standard: Five surprising Oscar nominations and how they happened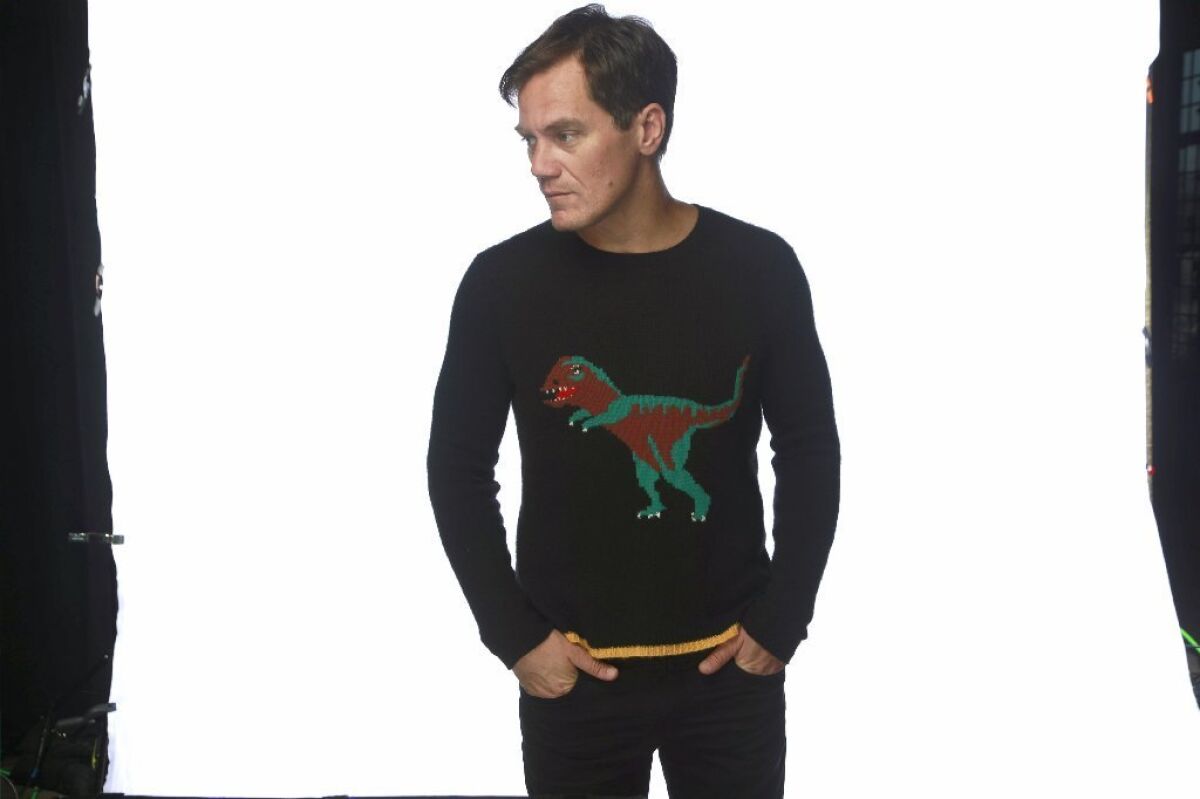 We saw "La La Land" coming. "Moonlight" too, not to mention "Hidden Figures." All three made big splashes at the Toronto International Film Festival, showing they had what it took to go deep into the awards season.
But there were some Oscar nominees who, for various reasons, took a bit longer to register. And one who did immediately, only to fall off the radar when her movie failed to connect as strongly as we thought it would.
Here are the stories behind five of the season's more surprising nominees:
Mel Gibson, director, "Hacksaw Ridge."
When we spoke to Gibson in late October, he had shown his war drama to guild voters and some academy members, winning a few standing ovations along the way. But he still had a big academy screening in the near future, an event he was viewing with "trepidation."
"It's your baby," he told The Times. "You're putting it out there. It's a fickle game, Hollywood."
"Hacksaw Ridge" features Teresa Palmer, Andrew Garfield, Hugo Weaving, Sam Worthington and Vince Vaughn.
But with six Oscar nominations for "Hacksaw," including best picture, lead actor (Andrew Garfield) and direction, it's clear that Gibson has found a way out of the movie jail he has been confined to since making anti-Semitic slurs during a 2006 Malibu drunk driving arrest.
Voters' early, enthusiastic response to the brutally violent war movie, a true-life depiction of Desmond Doss, a conscientious objector awarded the Medal of Honor for bravery in combat, was an immediate, obvious tip-off.
But there were also those who told us they'd never vote for Gibson, even if he made the modern-day equivalent of "Citizen Kane." (Though with Gibson's facility for depicting mayhem, maybe "A Clockwork Orange" would be a better analogy.)
Gibson and Garfield kept turning up at Q&As throughout November and December, winning hearts (or, at least, the adrenal glands) of the academy's biggest voting bloc — men in their 60s. We can only suppose that directors branch voters appreciated Gibson's unswerving commitment to the material as well as his unmistakable stamp on the movie. The finished product could have been made only by Mad Mel.
Andrew Garfield talks about Desmond Doss, the conscientious objector he portrays in "Hacksaw Ridge."
Isabelle Huppert, lead actress, "Elle."
As we noted at Toronto in September, Huppert had never earned an Oscar nomination, an oversight the French legend was clearly eager to rectify on her own. Huppert was everywhere during the fall months, promoting her work in Paul Verhoeven's outlandish rape-revenge drama "Elle." She was feted in Telluride and Toronto, as well as the AFI Fest, and participated in numerous events in Los Angeles and New York — despite the fact that she, prolific as ever, was simultaneously shooting another movie in Europe.
"You take the opportunities when they come," Huppert, 63, told The Times. "And this feels like an opportunity."
Watching her breathless, enthusiastic response after winning the Golden Globe, it's obvious the recognition means a lot to her at this point in her career. If she's this happy to win a Globe, can you imagine her reaction if she wound up winning the Oscar?
Meryl Streep, lead actress, "Florence Foster Jenkins"
Unlike Huppert, Streep hasn't lacked for recognition. This nomination is her 20th, adding to her own record for an actor or actress, one that may never be approached, much less broken.
Perhaps that ubiquity kept some from taking her seriously this year as a contender, even though her work in "Florence," playing the real-life New York socialite whose inability to sing didn't stop her from trying, possessed a delightful, winning energy.
How could Streep win yet another nomination when there were so many other worthy contenders?
Three ways: 1) The movie, released in August, screened early and often for academy members. As any awards consultant will tell you, getting voters to see your film is jobs one, two and three. 2) The performance itself was Streep's best this decade. 3) That Golden Globes speech.
Looking back now, Annette Bening and Amy Adams never had a chance.
Watch the trailer for "Florence Foster Jenkins."
Ruth Negga, lead actress, "Loving"
This is the only nomination that Jeff Nichols' moving civil rights drama received, making it a cause for bittersweet celebration. "Loving" told the true story of Mildred and Richard Loving, the couple who fought the state of Virginia to recognize their interracial marriage. When it screened for academy members in October, there was an immediate appreciation for the sensitive way Nichols told the Lovings' story, a vital piece of U.S. history that most viewers marveled they didn't know before seeing the movie.
Ruth Negga and Joel Edgerton star in the Focus Features film "Loving."
"Loving" didn't do well commercially though and, as time went on, seemed to fall away from voters' minds. But actors branch members displayed a willingness to look beyond their own best picture picks, rewarding the likes of Viggo Mortensen ("Captain Fantastic"), Huppert, Natalie Portman ("Jackie") and Streep.
Negga also did three key events for actors groups this month while ballots were out. Her charming personal grace, combined with the quiet conviction of her acting in "Loving," clearly won many admirers. Also, in a close race, Adams' chances were undoubtedly hurt by having two lead performances ("Arrival" and "Nocturnal Animals") in contention.
Ruth Negga discusses finding the right accent, attitude and speaking voice for the fact-based historical drama "Loving."
Michael Shannon, supporting actor, "Nocturnal Animals"
Because sometimes a sweater is worth a thousand words.
Supporting actor Michael Shannon talks about his much-noticed role in "Nocturnal Animals."
Twitter: @glennwhipp
ALSO
Academy Awards 2017: Complete list of nominations
With the success of 'Hacksaw Ridge,' is it time for Hollywood to 'get over' Mel Gibson's past?
Why does director Mel Gibson see 'Hacksaw Ridge' as a love story?
Films that look back at post-war America like 'Fences' and 'Hidden Figures' are digging deeper this year
---
From the Oscars to the Emmys.
Get the Envelope newsletter for exclusive awards season coverage, behind-the-scenes stories from the Envelope podcast and columnist Glenn Whipp's must-read analysis.
You may occasionally receive promotional content from the Los Angeles Times.