Just before the 2012 Oscars, I wrote about Harvey Weinstein and his awards consultants going into full-press mode to get Meryl Streep her third acting Oscar for her turn in "The Iron Lady."
Shortly afterward, Weinstein reached out asking why I had to write such mean things. (The sentence in question was: "Streep's image has been so inescapable that it wouldn't have been surprising to walk into an Outback Steakhouse and find a menu touting Cast 'Iron (Lady)' Skillet specials.")
I told Weinstein that it was one thing to support someone's work and another to campaign so rigorously that the promotion ended up debasing the performance. I thought of poor Martin Scorsese trudging, at Weinstein's behest, through endless events and interviews for "Gangs of New York" in 2002 and 2003 in pursuit of his elusive first Oscar as a director. Scorsese didn't win that year. Neither did "Gangs of New York," going 0 for 10 at the 2003 Academy Awards.
Weinstein owned the Oscars for nearly three decades, his name invoked more than that of God from the podium in countless acceptance speeches. And now he's gone, fired by his company over allegations of sexual assault and harassment and banished by the motion picture academy in a move likely fueled by equal measures of outrage and spite.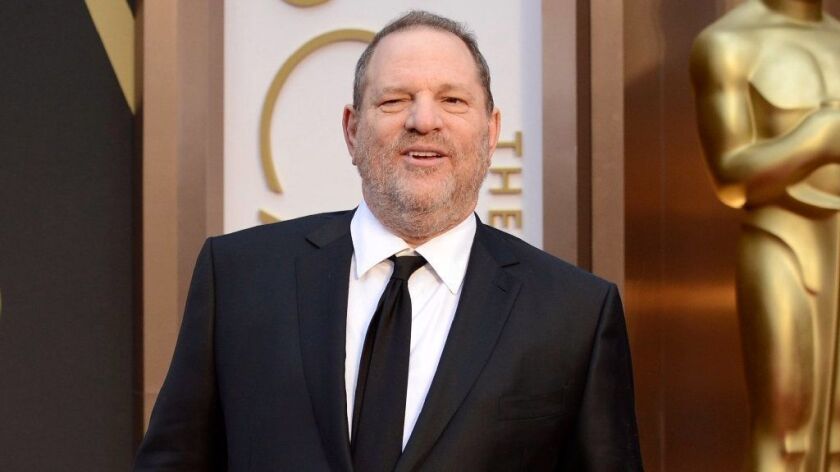 Weinstein's absence makes this awards season different. And the force behind Weinstein's departure — women courageously coming forward to call out the industry's systemic sexism — casts this year's Oscar race in a new light too. The conversation in Hollywood right now is dominated by the parade of men — Brett Ratner, James Toback, Kevin Spacey — being held accountable for alleged sexual misconduct. And correctly so. These investigations are ugly, but also necessary and long overdue.
For me, writing about the Oscar races marks an abrupt gear shift after spending weeks talking to dozens of women who say they were harassed and violated by Toback, as well as several women who recounted alleged horrible encounters with Ratner. More than 300 women contacted me after my Toback story, recalling, often through tears, humiliating incidents of verbal and physical abuse.
Moving from that kind of reporting to pondering whether Gary Oldman's turn as Winston Churchill in "Darkest Hour" deserves to earn the actor his first Oscar is, to use the words of the great Marvin Gaye song, peculiar as can be.
That said, for me, movies have always provided a place of escape from the ugliness of the world as well as a way to understand and empathize with people and circumstances that are different.
I remember "Moonlight" director Barry Jenkins telling me about running into a "65-plus-year-old white guy — North Face jacket, gray hair, very masculine-looking dude," shortly after his movie first screened at the Telluride Film Festival last year.
See the most-read stories this hour »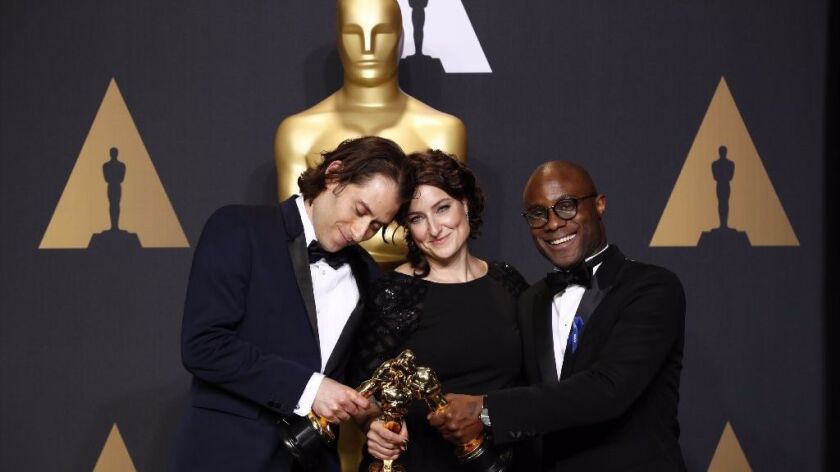 "And he's just staring at me as I'm walking by," Jenkins recalled. "So I ask him, 'Are you all right?' And he starts to speak … and he can't speak. And the only thing I could do was to give this guy a hug. And he's just sobbing in my arms."
"Moonlight," as you no doubt remember, went on to win the Academy Award for best picture. That Jenkins' modest coming-of-age story of a conflicted, young gay man — a film that never flinched from examining the roadblocks that poverty and parental abandonment place on so many black Americans — earned the academy's highest honor could possibly represent a seismic shift in the history of the Oscars.
Fueling that is the motion picture academy's push to diversify its membership. In June, 774 industry professionals were invited to join, topping last year's class of 683. That's nearly 1,500 new members — a great many of them women and minorities — bringing the total membership to roughly 8,400 people.
The impact of these new members — international filmmakers and actors, younger artists possessing (judging from their work) edgy tastes — cannot be overstated. The academy remains overwhelmingly white (87%, per a Times study) and male (72%), but the push to alter its demographics should also alter long-held ideas about what kinds of movies and performances deserve the designation of "Oscar-worthy."
I believe we've already seen that happen with "Moonlight."
And this year there are a number of excellent movies in contention that could continue to expand the circle. There's "The Florida Project," Sean Baker's unforgettable, immersive film about itinerant families living in the cheap motels in Disney World's shadow. There's the genre-defying "Three Billboards Outside Ebbing, Missouri," starring the great Frances McDormand as a grieving mother looking for justice. There's Jordan Peele's "Get Out," a horror movie confronting race with humor and fury.
Video Q&A's from this season's hottest contenders »
"Get Out" premiered in February, earning more than $250 million in its domestic theatrical run, and has been available on DVD since May. Yet, guild and industry screenings have been packed in recent weeks, with audiences eager to participate in the kind of collective experience that can't be duplicated at home.
Seeing "Get Out" with a room full of other people provides catharsis, sparks conversation and, for a couple of hours, offers a sense of unity.
These days, that's no small thing.
Twitter: @glennwhipp
---