Melissa McCarthy and Richard E. Grant find an emotional truth to 'Can You Ever Forgive Me?' scoundrels
As Richard E. Grant waits in a room at the Four Seasons Hotel at Beverly Hills, Melissa McCarthy sweeps in and drops into the chair next to him. Within seconds, Grant buries his nose into McCarthy's neck and inhales deeply. "He's smelling me," says McCarthy, dissolving into one of her now-familiar, body-shaking laughs. She identifies the fragrance that Grant finds so intoxicating: "It's hairspray," she says, shoulders heaving merrily.
In "Can You Ever Forgive Me?," directed by Marielle Heller and written by Jeff Whitty and Nicole Holofcener, McCarthy and Grant, who each earned SAG Award nominations, use their obvious chemistry to drive the depiction of a true-life incident born of financial desperation.
In 1991, Lee Israel, a celebrity biographer faced with no work and mounting bills, began selling what she claimed were the letters of such literary giants as Dorothy Parker and Edna Ferber, all of which she had fabricated on old-timey typewriters in her grimy West 82nd Street apartment.
By the time she was served with a federal warrant, she'd become a prolific forger, cranking out an estimated 400 pieces of fake correspondence, at least one of which McCarthy is trying to locate. "I very much want to buy one of her letters," says McCarthy.
Turning to her, Grant says teasingly, "There's no end to geekery, is there? Melissa McCarthy wants to buy one of these letters." More sincerely in tone, he adds, "Lee literally ventriloquized many, many writers of disparate style completely convincingly. I think it was astonishing."
In the movie, Grant is Jack Hock, an aging, scarf-flinging dandy who attaches himself to McCarthy's Israel and eventually becomes her accomplice. One of the first things Grant did when offered the part was eagerly dive into the slim book upon which the movie is based — Israel's entertaining confessional autobiography of the same name.
"I thought, 'Oh, it's a gift because in those 123 pages of her memoir there will be a Wikipedia-load of information about Jack,'" says Grant, who was deflated by book's end to discover that Hock was something of a screenwriter's device: "They concertina-ed scenes together to make this real narrative that makes you understand these two people and their friendship," Grant says of the fact that Hock is mentioned so fleetingly in Israel's book.
He rattles off a summary of what he learned about Jack from the hardback: "He was tall, blond, rakishly louche, from Portland, died of AIDS when he was 47 and was in jail for two years for not paying a taxi driver and holding a knife to his throat. And I thought to myself, 'Is that it?' "
Ultimately Grant says he decided that the key to Jack was giving him unabashed scoundrel's charisma.
"I had a friend who was a complete crook but had such charm that he could take the false teeth out of your grandmother's face, polish them up and sell them back to her at a discount and make her feel that she'd got a good deal," says Grant, whose joyously squalid performance has inspired reviewers to compare it to "Withnail and I," the 1987 black comedy that ignited his character actor career.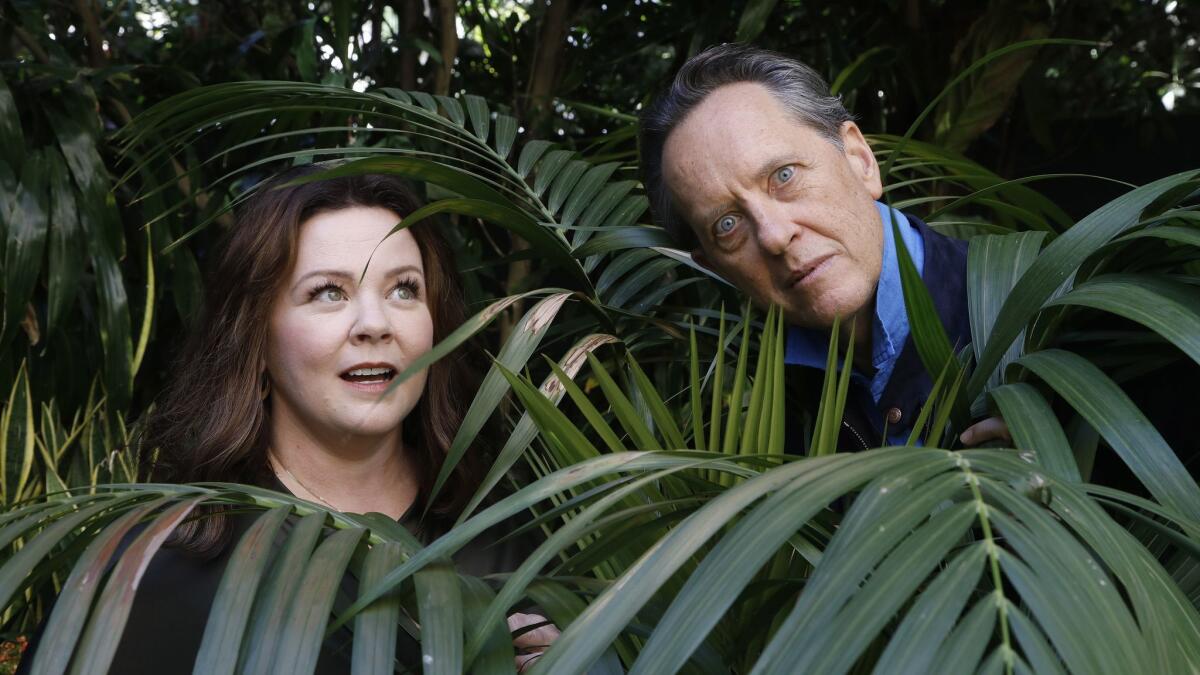 As for McCarthy's own search to find performance-enriching tidbits about Israel, she remembers finding very little, ending in a beseeching phone call to Heller. "I said to her, 'Mari, I'm not super computer savvy, but am I missing all the interviews and the interesting stories?' " says McCarthy, who finally turned to "Forgive Me?" producer David Yarnell, who knew Israel from back in the day.
In the end, she settled on conveying an emotional truth about her antisocial, bourbon-swilling grouch of a protagonist. "She just couldn't be flexible — she was her own worst enemy," says McCarthy, who in an early scene goes to a cocktail party at her agent's house, steals toilet paper from a hall closet, swipes another guest's overcoat and then leaves in a huff.
"She was always backing herself into a corner, isolating herself yet at the same time fancied herself the smartest person — and I tend to think she probably was."
Aside from a single-mother role in 2014's "St. Vincent," audiences mostly connect McCarthy to broad, occasionally unhinged appearances in comedies such as "Bridesmaids" or "Spy." Though McCarthy says she didn't give much thought to shifting into dramatic gear ("To me, it's always the story and character," she says), her director admits to having had some anxiety about it.
"My biggest concern was never about her ability — I knew she could do it," says Heller, who is quick to point out that she cast sketch goddess Kristen Wigg in "The Diary of a Teenage Girl" and is married to Jorma Taccone, one-third of the comedy trio the Lonely Island. "What I worried about was that people feel an ownership over Melissa. Her fans are incredibly loyal. They love what she does. What I worried about was whether the world would want to see her in this other light."
And what about Israel, who died in 2014? What might she have thought of a film version of her life, one that portrays her as a rumpled cat lady who drank too much and was completely lacking in social graces? "I'm not about to say that I know what she would or wouldn't have liked," says McCarthy. "But she was an amazing writer who was not acknowledged. I think that getting out that part of the story would have really pleased her."
FULL COVERAGE: Get the latest on awards season from The Envelope »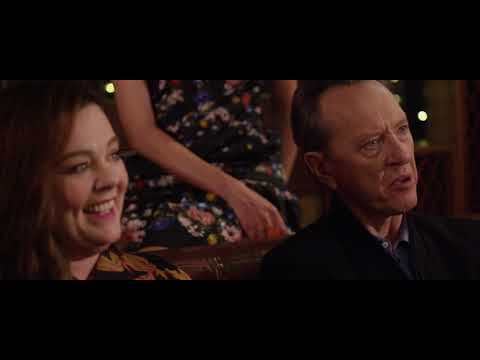 Melissa McCarthy's critically acclaimed star turn in "Can You Ever Forgive Me?" shows the actress in a new light. She discusses the film at the L.A. Times photo studio at the Toronto International Film Festival with co-stars Richard E. Grant, Christ
From the Oscars to the Emmys.
Get the Envelope newsletter for exclusive awards season coverage, behind-the-scenes stories from the Envelope podcast and columnist Glenn Whipp's must-read analysis.
You may occasionally receive promotional content from the Los Angeles Times.