Michelle Williams found big challenges and even bigger opportunities in 'All the Money'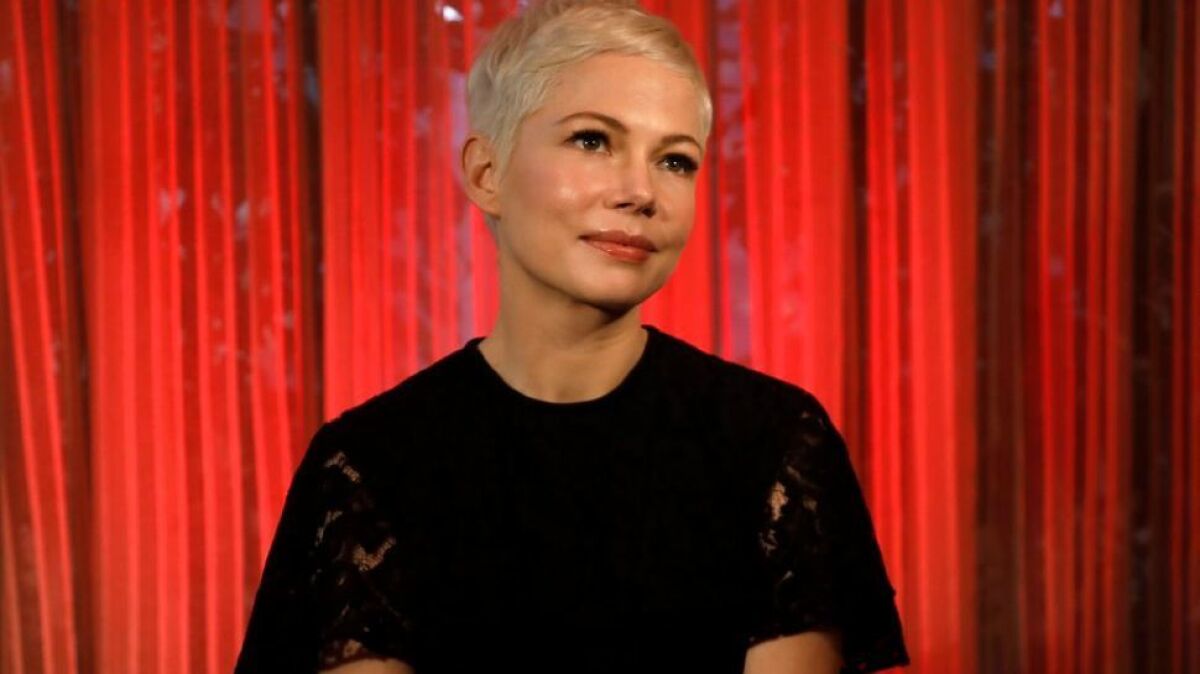 To say that Michelle Williams did not spend the Thanksgiving holiday as she intended is something of an understatement. The 37-year-old actress was scheduled for a short break from filming the 2018 Sony/Marvel tentpole "Venom" in Atlanta. Instead, she found herself traveling to London and Rome to reshoot multiple scenes for "All the Money in the World," a Ridley Scott production about the John Paul Getty III abduction case that became a global tabloid sensation in the '70s — an unimaginable exercise for a movie intended to open in theaters just a month later.
This unlikely, perhaps historic scenario unfolded after multiple allegations of sexual misconduct against one of the movie's original stars, Kevin Spacey, came to light. The scandal forced Scott into action as he recast the role of J. Paul Getty with the actor he originally wanted to play it, Christopher Plummer. Before moving forward Scott needed Williams, who plays Getty III's mother, Gail, and her other costar, Mark Wahlberg, who portrays the elder Getty's security expert, to agree to return.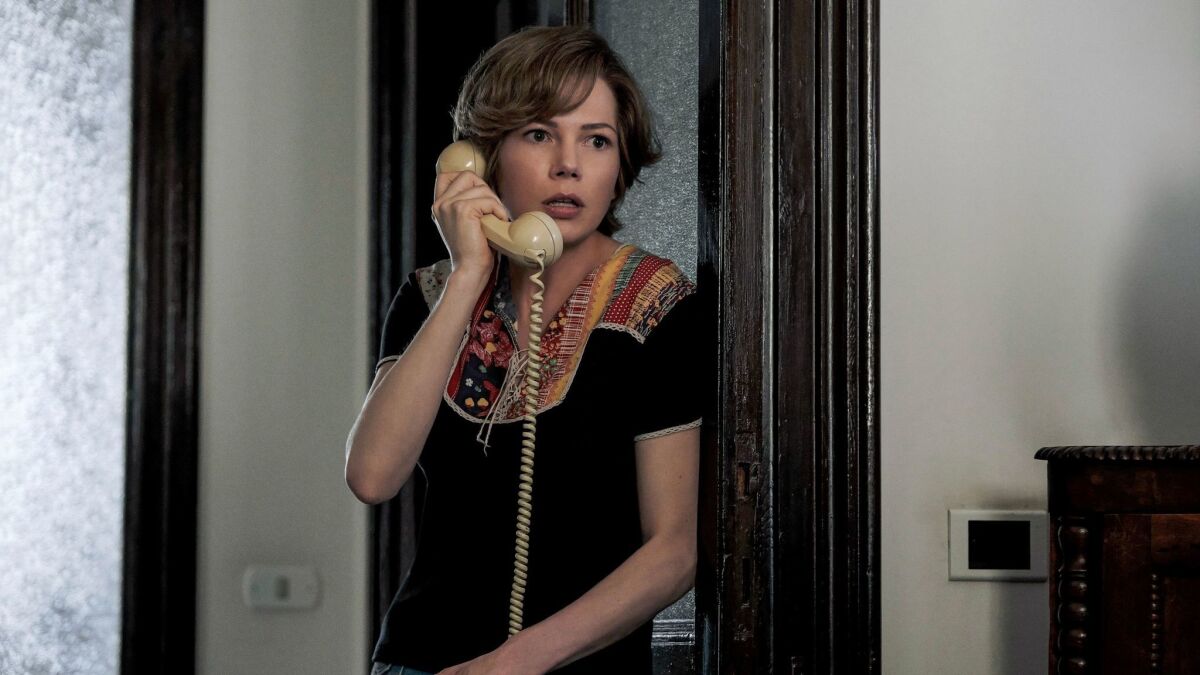 WATCH: Video Q&A's from this season's hottest contenders »
"I was immediately exhilarated. I said, 'My answer is yes. You can have my salary. You can have my Thanksgiving holiday. You can have whatever you want. Let's go do it.' And they only took my Thanksgiving holiday," Williams says. "But to get a chance to rewrite what was going to be a sad ending to what had been a very happy process — I was really grateful for it. Grateful for the experience, grateful to be able to tell people about it, grateful [that] sometimes when you have an opportunity you can right a wrong and you can make something a little bit better, and it felt galvanizing."
There was just a week from Williams receiving Scott's phone call to returning to the set in London. She had filmed alongside Spacey over the summer, but Scott and his crew made it easy to step back into the context of each scene.
"They were like snipers, they knew what we needed to get and they went in there and went after those very specific moments," Williams says. "It was a technical and an emotional thing to try and get back into [it]. When you held your hand here and you did this there and all that stuff and then to inhabit it emotionally again."
Part of that performance involved holding back. Gail was never shown getting emotional and crying on camera.
"That was her experience. It was in Italy. Italy was soap operas and paparazzi, and they wanted this big drama and she was unwilling to give it to them. It wasn't the nature of who she was, and that was something that she really struggled with, that they didn't sympathize with her because she wasn't blubbering on national television," Williams says. "I wonder if that's why Ridley related to her, because Ridley is a real unsentimental dude."
Plummer, of course, had a difficult task with such little prep time for a role that is more integral to the story than it might initially seem. Williams was beyond excited and grateful he agreed to the challenge. She recalls, "I just ran over to him and barreled into him and gave him a big hug and said, like, 'You're my hero. And you're also my daughter's hero and she wrote you this card. And if you have any anecdotes from the "Sound of Music" that you would like to share with me, we are your most devoted fans.' But he is also a pro. He worked beautifully and quickly and subtly."
MORE: Christopher Plummer jumps into 'All the Money' and finds it 'fun and risky' »
Williams, who can also currently be seen singing and dancing with Hugh Jackman in the movie musical "The Greatest Showman," was originally intrigued with "All the Money" because she thought it was "pretty cool" that Scott was making a movie with a woman at the center of it all.
"That was pretty surprising, and it was a huge, huge opportunity for me," Williams says. "I haven't been the center of something of this kind of magnitude before. It felt like a big step and a big responsibility, and I was excited by it and honored that he was asking me to do this."
Beyond any critical acclaim and box-office results, "All the Money in the World" will forever be remembered as one of many historic moments in a #MeToo movement that has swept through Hollywood, Washington and the nation's consciousness in the latter half of 2017. Williams, who has been a working actor for almost 25 years, believes that the fight will lead to real change in the entertainment industry.
"I think that there will be consequences, monetary consequences, if these requests aren't met, and people in charge seem really driven by those kinds of ultimatums. It's an incredibly unified front," Williams says. "If we can set up something that's compact enough that we can literally take it on the road and implement it in other industries so it isn't just a change that happens here, it's a change that happens everywhere. And I think the other thing that's really amazing is that people aren't being silent anymore."
She adds, "I know it's blowing my mind and it's been equal parts painful and productive. It has felt like the sky is falling. To read these accounts, it's brutalizing and it's in some ways re-traumatizing, but what's happening is that I feel like we're going to hand our children a different world. I feel wildly optimistic about what can come out of all of this."
From the Oscars to the Emmys.
Get the Envelope newsletter for exclusive awards season coverage, behind-the-scenes stories from the Envelope podcast and columnist Glenn Whipp's must-read analysis.
You may occasionally receive promotional content from the Los Angeles Times.