The 'Lady Bird' guide to Sacramento hot spots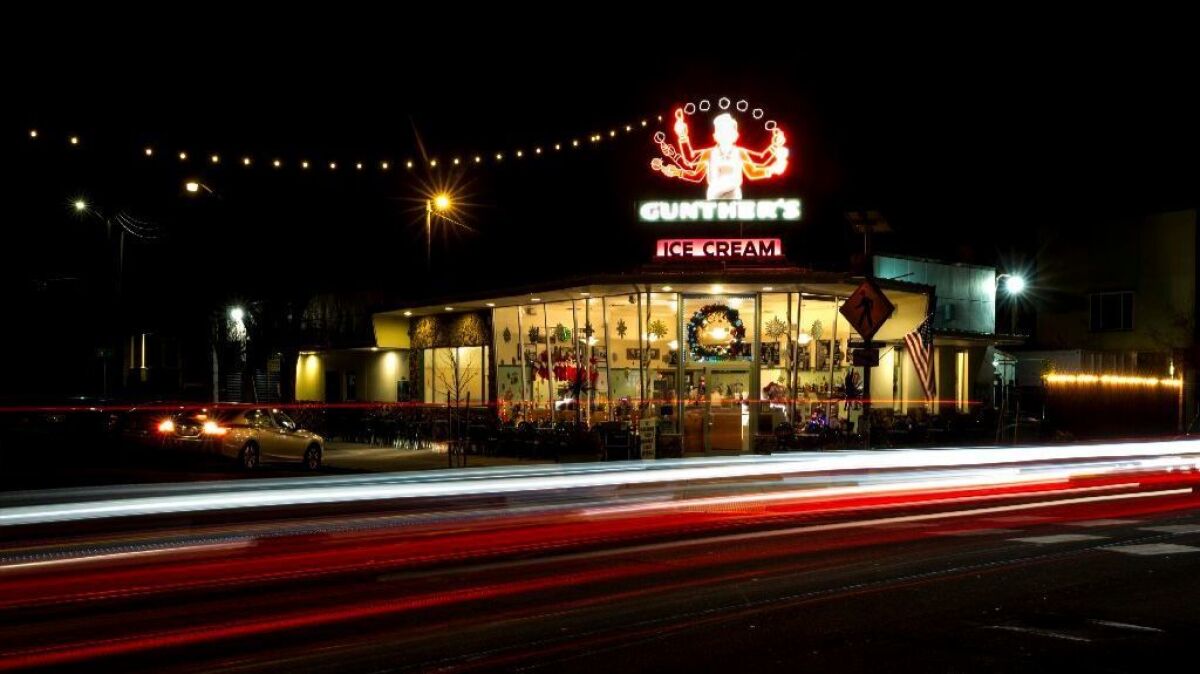 Reporting from Sacramento —
In the last five years, California's capital city has re-branded itself as "America's Farm-to-Fork Capital" and built a new NBA arena that jump-started downtown development.
But nothing has polished Sacramento's image like "Lady Bird," filmmaker Greta Gerwig's semi-autobiographical, self-described love letter to her hometown. Critically beloved (99% fresh on Rotten Tomatoes) and with four Golden Globe nominations, "Lady Bird" is a strong Oscar contender and has collected nearly $32 million at the box office.
The film stars Saoirse Ronan as Catholic high school senior Christine "Lady Bird" McPherson, who longs to leave the city she calls the "Midwest of California" for an East Coast liberal arts school. In the year or so of her life that the film covers, she learns to better appreciate Sacramento's charms, making several memorable stops in the city along the way. Here are five of them, for fans interested in retracing Lady Bird's steps:
American Market & Deli (2331 N St.)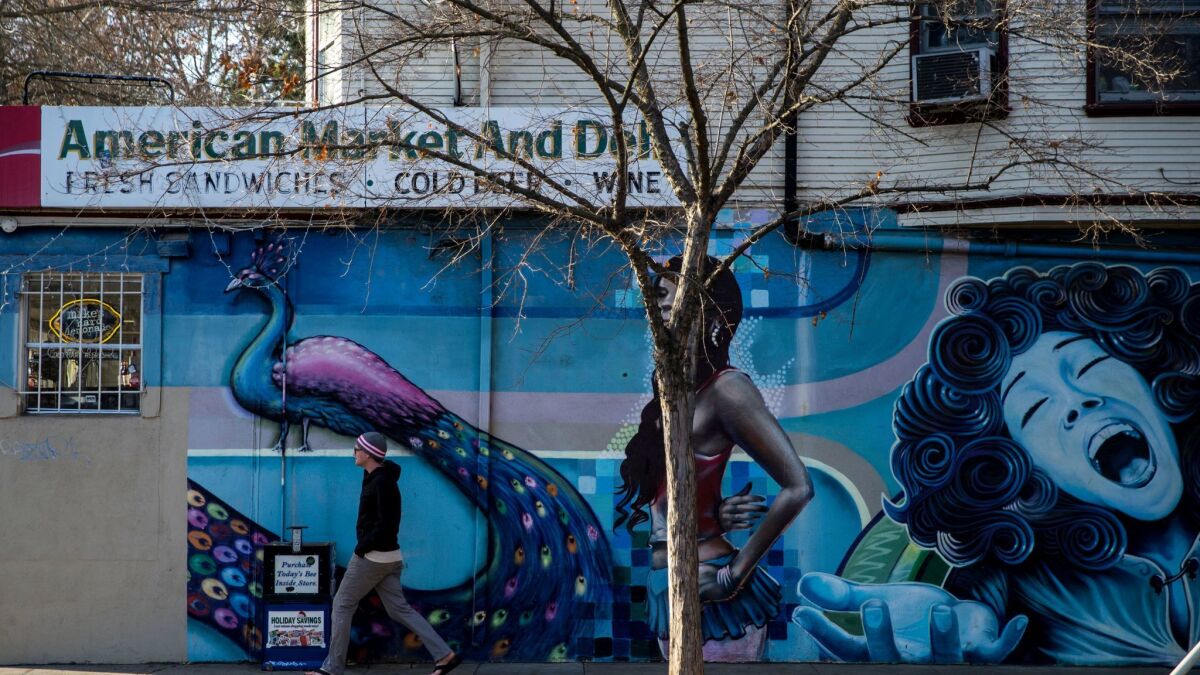 Store co-owner Gurpreet Singh makes his screen debut in a scene in which he sells Lady Bird cigarettes, a lottery ticket and a Playgirl magazine. Having just turned 18, she is buying every previously forbidden item now legally availed to her.
This corner market in Sacramento's hip Midtown neighborhood previously was best known for its exterior mural depicting a Lady Bird-appropriate peacock with a large fan of feathers. Now, people come in to take photos with Singh: "They are excited they know a person in the film," he said. So far, new patrons have come from only as far as the Sacramento suburbs Elk Grove and Roseville, Singh said. But now that Globes have been handed out, he's braced for more.
Club Raven (3246 J St.)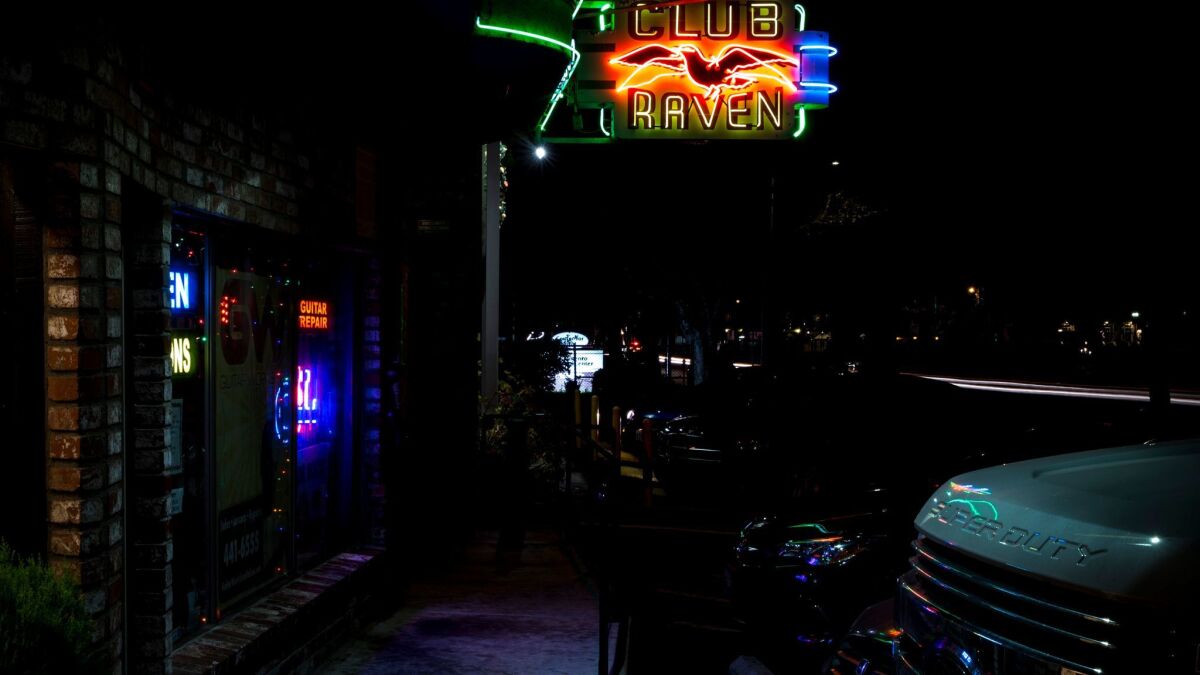 Sensing an ornithological theme? Here, "Lady Bird" briefly meets the "Dirty Bird" — locals' affectionate nickname for this 71-year-old East Sacramento joint — with a shot of the bar's distinctive neon signage. The bar's exterior is as far as Lady Bird would get anyway, since she is too young to add legal booze buying to her growing vice collection.
The sign's second of screen time was enough to draw new business, longtime Raven bartender Greg Dougherty said. "About 25 people have come in just during my [day] shifts" directly because of the film, he said. One was Gerwig's mother, who brought the "I Love Lady Bird" button now proudly displayed behind the Raven's bar.
Fabulous 40s
The swank, tree-lined East Sacramento neighborhood for which the middle-class Lady Bird pines — and to which she gets a Thanksgiving dinner invitation — is even more idyllic in real life than in the film.
During the holidays, owners of stately homes in streets numbered in the 40s (the poshest lie between J Street and Folsom Boulevard) go all in with their decorating. The displays bring holiday-lights enthusiasts from throughout the city, creating bumper-to-bumper traffic at times. People also tour by foot or horse-drawn carriage.
If all this wholesomeness makes your teeth ache, we also recently saw one of those beer-centric group "brew bikes" taking in the sights between pub stops.
Gunther's (2801 Franklin Blvd.)
This ice cream parlor has been locked in battle for decades with Vic's — another 1940s-era parlor a few miles away — for the title of best in town.
Gerwig gives Gunther's the same drive-by treatment as the Raven — a quick shot of its neon sign. But this is enough to establish Gerwig as Switzerland in the great Sacramento ice cream debate: "Frances Ha," a 2013 film co-written by and starring Gerwig that filmed some scenes in the city, showed Frances and pals eating ice cream at East Sacramento's Burr's Fountain, known for serving only Vic's product.
Thrift Town (410 El Camino Ave.)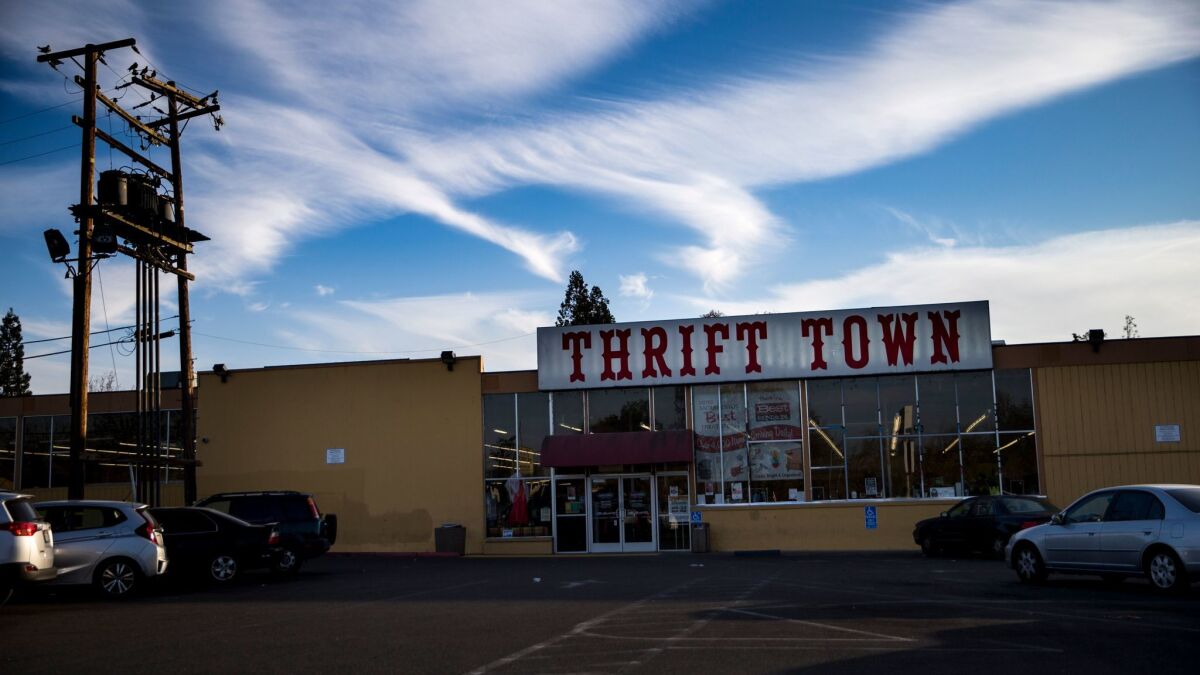 Lady Bird and her mother (Laurie Metcalf) take a break from their ongoing war of words to agree that Lady Bird has found the perfect Thanksgiving dress at this large, well-organized secondhand store in northern Sacramento.
Offering everything from a $1.99 Etch a Sketch to a $49.99 real fur coat that looks like it came off the shoulders of Jennifer Lawrence in "American Hustle," this Thrift Town is one of several in a chain that stretches to the Bay Area and Texas.
WATCH: Video Q&A's from this season's hottest contenders »
Get our L.A. Goes Out newsletter, with the week's best events, to help you explore and experience our city.
You may occasionally receive promotional content from the Los Angeles Times.