'Greatest Showman's' anthemic empowerment song 'This Is Me' was a late, great addition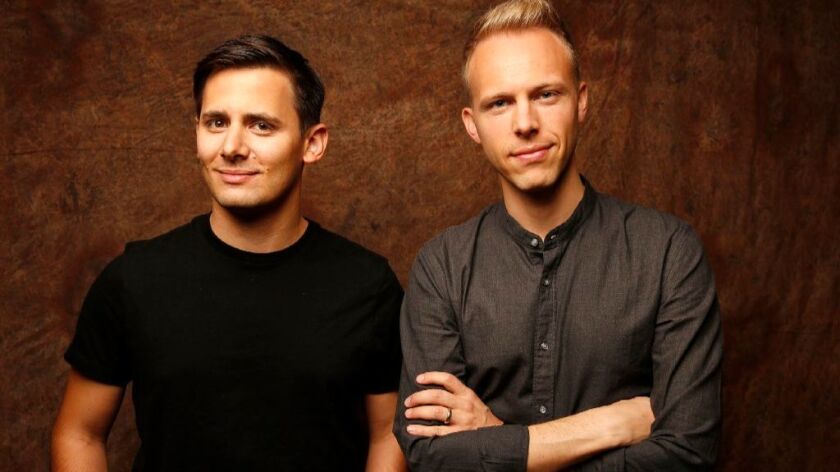 Perhaps the signature song of the Hugh Jackman-starring, P.T. Barnum bio-musical "The Greatest Showman" is the empowerment anthem "This Is Me." It's sung by Letty, the cinematic circus' Bearded Lady, played by Broadway powerhouse Keala Settle in her first major screen role. After hearing the fiery vocal and witnessing the footage, it's hard to deny the alchemical bond of song and performer. But "This Is Me" almost wasn't.
The song originally in that slot, intended to give voice to the struggles of the circus' "Oddities," was intended for another character. Then director Michael Gracey "talked to us about writing something more anthemic for the Oddities," says Oscar- and Tony-winning co-composer Justin Paul ("La La Land," Broadway's "Dear Evan Hansen"). "We just couldn't wrap our heads around it. But somehow it became, 'This could be Letty's song.' "
"Greatest Showman," from 20th Century Fox, was developed the way stage musicals are. Director Gracey and star Hugh Jackman participated in workshops based on Bill Condon's screenplay and the growing song score, populated by Broadway talent such as the howitzer-voiced Settle, a 2013 Tony nominee for "Hands on a Hardbody."
Gracey says, "Keala was at the very first read-through, and the moment she performed the Bearded Lady, it all made sense. 'OK, this character is going to have a bigger role in the film, and, my God, I hope we can get Keala to play the role,' because that casting came to life with her performance."
Hugh Jackman stars as P.T. Barnum — alongside Michelle Williams, Zac Efron and Zendaya — in "The Greatest Showman."
Paul's songwriting partner, Benj Pasek, says, "Being able to imagine Keala singing it as the Bearded Lady unlocked it all. We knew the kind of voice she had."
"We were, like, 'OK, now we understand!' " Paul adds.
The Oddities, as their name implies, are largely people whose unusual qualities have made it difficult for them to be accepted by society at large, especially in the 1800s. "This Is Me" is full of that alienation: "I'm not a stranger to the dark / Hide away, they say / 'Cause we don't want your broken parts … No one will love you as you are."
But then the fire catches: "I won't let them break me down to dust / I know that there's a place for us / For we are glorious … I'm not scared to be seen / I make no apologies / This is me."
Settle says, "One of the main reasons I wanted to do it was the words were hitting way too close to home. In rehearsals, on set, in the studio, I may have gotten through it twice without crying because it affects me in such a strong way.
"One of the biggest gifts that Justin and Benj, and Michael and Fox, and Hugh Jackman, of course, could have given me was this film, because it's helping me heal myself."
Even talking about the song months after, Settle chokes up: "That's why I can't get through it, because I knew every time I'd have to go inside of myself, which is so broken — and yet so perfect in that brokenness of being a human being,' " she says without going into detail.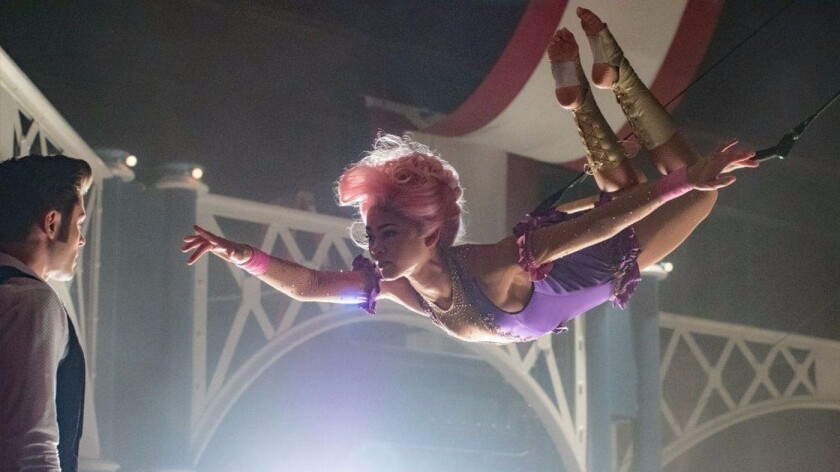 WATCH: Video Q&A's from this season's hottest contenders »
"This Is Me" was the last song written for the film and barely made it into the final reading. Gracey says the composition process continued even on the flight from New York to Los Angeles for the presentation. Fortunately, Paul says, "A lot of the producers and executives from Fox were there and saw Keala's performance. It was so powerful, she had the room just rapt.
"At the end of the reading, the story goes … they came up to her and said, 'You just booked yourself your first studio film.' "
When reached by phone, Settle has to step out of the room where her family is happily blasting the newly released single over and over.
"I found out the song dropped last night from fans, on Twitter," she says. "They were sending messages to me, and it's making me cry right now: 'You don't know how you saved my life today' and 'I needed this' …
"I can't wait to see somebody sign this song [in American Sign Language]. I can't wait to see people of all different races and ethnicities and body types, young and old, walking down the street maybe with tears flowing down their face, but in pure joy, because of this song. I hope that's what it does."
---
From the Emmys to the Oscars.
Get our revamped Envelope newsletter, sent twice a week, for exclusive awards season coverage, behind-the-scenes insights and columnist Glenn Whipp's commentary.
You may occasionally receive promotional content from the Los Angeles Times.