'A Star Is Born,' 'Black Panther' tunes lead the 2018 movie songs playlist
Here are some of the year's best movie songs, arranged in a sequence that hangs together nicely as a faux album. These choices have little to do with the recently announced Oscar shortlist, meaning many of these have no shot at a nomination. But I like them. There are obvious Oscar-bound songs that may seem conspicuously absent from this list. That's because, as with any playlist, the flow is important – thus, some contenders are left off for the sake of sequencing. Others because, well, these are the ones I like. Heard together, these songs paint an aural picture of the wide diversity of 2018's notable movie music. Titles marked with an asterisk did make last week's original song shortlist and could make the final nominations cut on Jan. 22. Go to our Spotify channel to find the playlist, or scroll to the bottom.
1. Black Eyes (Cooper, Nelson) Bradley Cooper, "A Star Is Born"
This iteration's answer to "Watch Closely Now," it speaks to a deeper darkness in the character than in previous versions of the story. And it's a badass album-opening rocker with DNA from Jim Morrison and Pearl Jam.
2. Zero (Reynolds, Sermon, McKee, Platzman, Hill) Imagine Dragons, "Ralph Breaks the Internet"
Lively modern pop that expresses the protagonist's self-doubt.
3. Pray for Me (Tesfaye, Duckworth, Feeney, McKinney) The Weeknd, Kendrick Lamar, "Black Panther"
Ominous, cutting-edge hip-hop with traditional African sounds right out of the mind of villain Killmonger (Michael B. Jordan), the Marvel Cinematic Universe's most sociopolitically motivated, yet emotional, antagonist.
4. For You (Fifty Shades Freed) (Payne, Sahatçiu, Watt, Payami, Tamposi) Rita Ora and Liam Payne, "Fifty Shades Freed"
Catchy dance pop, though after saying they've been waiting all their lives for each other, the singers breathlessly swear, "I'll be yours / for a thousand nights" (less than three years).
5. This Way (Robinson, Wilson, Elçi, Lazar, Fagenson) Khalid with H.E.R., "Superfly"
The movie year's best basement-dance-party, slow jam isn't exactly romantic; it describes a destructively dysfunctional relationship. (Not Safe for Work)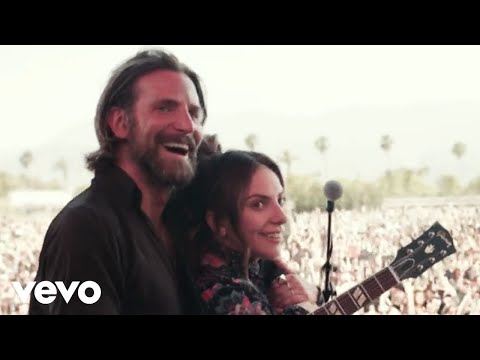 6. Always Remember Us This Way (Gaga, Hemby, Lindsey, McKenna) Lady Gaga, "A Star Is Born"
A dramatic ballad from the hit musical.
7. *Girl in the Movies (Parton, Perry) Dolly Parton, "Dumplin' "
Parton and Linda Perry mesh beautifully, and the 72-year-old country legend is in fine voice.
8. Strawberries and Cigarettes (Sivan, Antonoff, Hope) Troye Sivan, "Love, Simon"
Sivan is responsible for two of the best love songs of the year, this one sprinkled with telling details and crafted of dreamy pop, perfect for its light, Hollywoody romance.
9. I Promise You (Gluck, Koenig) James Corden, "Peter Rabbit"
In the kids musical dictionary under "sunny pop": this catchy ditty by writer-director Will Gluck and Ezra Koenig of Vampire Weekend.
10. (Underneath the) Lovely London Sky (Shaiman, Wittman) Lin-Manuel Miranda, "Mary Poppins Returns"
Perhaps the most liltingly memorable track from the homage-y musical.
11. *A Place Called Slaughter Race (Menken, Johnston, MacDougall) Sarah Silverman, Gal Gadot, cast, "Ralph Breaks the Internet"
Add musical-theater conventions to the hit list of things at which the cheeky Disney sequel pokes fun with this sideways "I Want" song.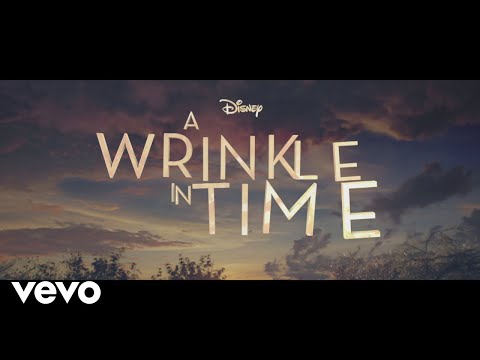 12. Flower of the Universe (Adu, Hale, Travers) Sade, "A Wrinkle in Time"
A celestial music-box gem.
13. *All the Stars (Duckworth, Spears, Shuckburgh, Rowe, Tiffith) Kendrick Lamar and SZA, "Black Panther"
A strong contender (briefly NSFW) with gorgeously atmospheric production.
14. Whatthegirl…wannadoo (The Coup) The Coup feat. Janelle Monae, "Sorry to Bother You"
NSFW to its core, but one assumes 1980s-era Prince would have approved.
15. Stronger Than I Ever Was (John, Taupin) Mary J. Blige, "Sherlock Gnomes"
An Elton John/Bernie Taupin-penned funky belt.
16. Maybe It's Time (Isbell) Bradley Cooper, "A Star Is Born"
Wistful food for thought that sequences nicely in front of the year's politically conscious songs.
17. Here Comes the Change (Kesha, Wrabel) Kesha, "On the Basis of Sex"
Protest anthem inspired by both the film's protagonist, Supreme Court Justice Ruth Bader Ginsburg, and Bob Dylan.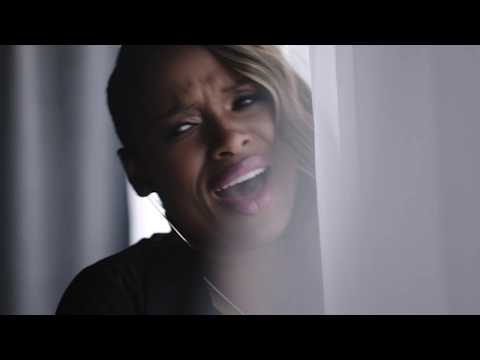 18. *I'll Fight (Warren) Jennifer Hudson, "RGB"
The year's other Ginsburg anthem features Hudson's howitzer vocals.
19. *We Won't Move (Karpov, White, Woods, Ruppert) Arlissa, "The Hate U Give"
Quiet, stirring – and perhaps the most effective movie protest song of the year.
20. *Revelation (Sivan, Jónsi) Troye Sivan and Jónsi, "Boy Erased"
Sivan's second memorable love song is atmospheric à la collaborator Jónsi's Icelandic band, Sigur Ros; sounds like a time-stopped visit to heaven.
21. I'll Never Love Again (Gaga, Hemby, Lindsey, Raitiere) Lady Gaga, "A Star Is Born"
The musical romance's signature big ballad.
22. Gravity (McGraw, McKenna) Tim McGraw, "Free Solo"
Captures both the intimacy and scale of the documentary protagonist's epic climb.
Best of 2018: A look back at the year in movies, TV, music and more »
FULL COVERAGE: Get the latest on awards season from The Envelope »
From the Oscars to the Emmys.
Get the Envelope newsletter for exclusive awards season coverage, behind-the-scenes stories from the Envelope podcast and columnist Glenn Whipp's must-read analysis.
You may occasionally receive promotional content from the Los Angeles Times.