How 'Green Book's' co-screenwriter brought his father's story of an unusual friendship to the big screen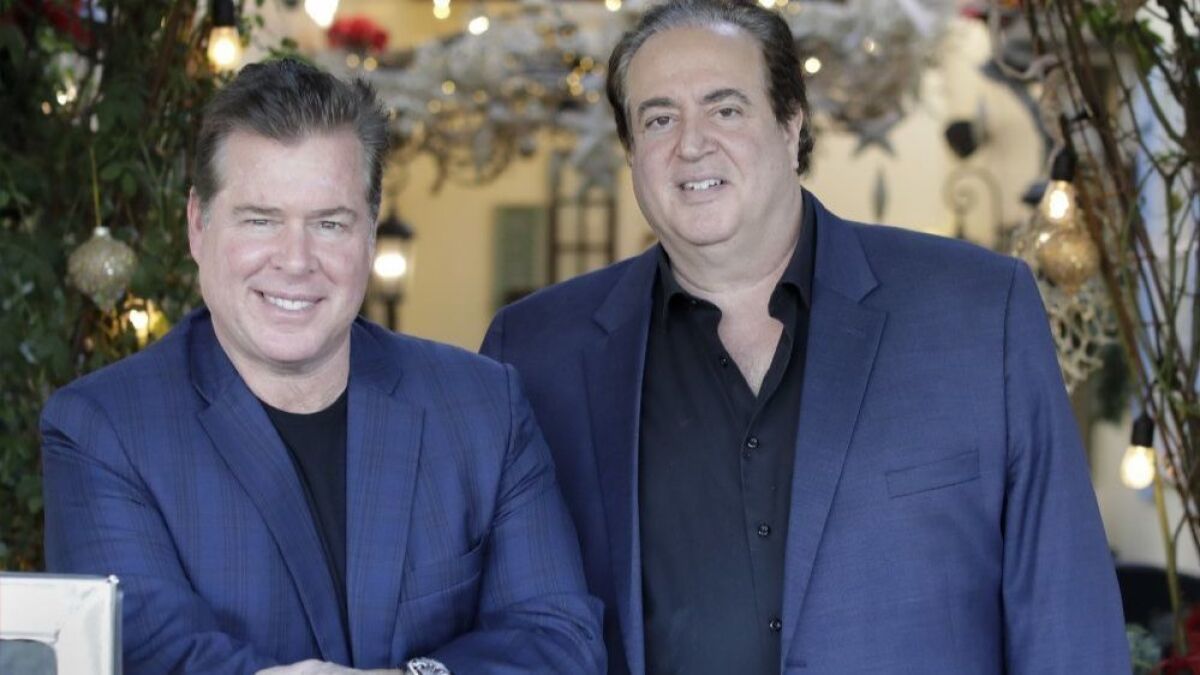 Nick Vallelonga: "Green Book" is based on a true story that happened to my father, Frank 'Tony Lip' Vallelonga in the early 1960s. A tough, street-smart, New York Italian, Tony Lip was a bouncer at the Copacabana nightclub in New York City. When circumstances forced him to find a temporary job, he began working for Dr. Donald Shirley, a brilliant concert pianist who was about to embark on a tour of the Deep South and needed a driver.
As the film shows, these two complete strangers, the definition of an odd couple, formed a bond and a friendship, and changed each other's lives. I grew up on my father's amazing stories of what actually happened to them when they navigated the segregated South together.
I knew that one day I would make a film about it and so did extensive research, including interviewing my father and Dr. Shirley about all of it. When I was finally ready to write the script, I told the story to a good friend, Brian Hayes Currie, to see if he wanted to write it with me.
FULL COVERAGE: Get the latest on awards season from The Envelope »
Brian Hayes Currie: I had been back in my hometown of Peabody, Mass., taking care of my mother, Eileen, a beautiful and intelligent woman who now suffered from Alzheimer's disease; I wasn't about to have her spend her final years strolling the halls at some facility. In the quiet times while tending to her at home, one thought kept popping into my head: When I returned to Los Angeles, I was going to work only with nice people. Life's too short and the business is too collaborative to proceed otherwise.
Upon Eileen's passing, I headed west, and one of the first people I contacted was my old friend Nick Vallelonga. We'd paid the bills working nightclubs back in the day, all the while writing scripts and grabbing acting jobs in hopes of furthering our careers. At the end of an enjoyable cafe lunch, he told me about this tremendous adventure his father had had with Dr. Don Shirley. I jumped at the opportunity to get on board and said, "Nick, let me run with it."
My next move was to soft sell another old friend, Pete Farrelly, into directing it. The story is so compelling that after the first few sentences, I knew I had him. Now, I had to convince Nick to hand over this very personal project to Pete.
Vallelonga: I had been waiting my whole life to get this film made and was always planning to direct it myself, most likely as a small indie film. But when I met Pete, something clicked. Brian had pitched it to him, but Pete also wanted to hear the story from my perspective, so I told him everything, poured my heart out. It was very emotional for all three of us, a story about fathers and family, a story about changing minds and hearts.
With Pete's heartfelt reaction, I knew immediately that I was safe in handing him my father's story. We agreed right then and there that the three of us would write and produce, and Pete would direct.
Currie: Pete was burning the midnight oil at the time working on his TV show "Loudermilk," soon to begin shooting in Vancouver. We got together as much as possible to hammer out the storyline before he left. Then, Nick and I ventured off to Palm Springs to get the ideas on the page, hammering out the first draft and getting it to Pete. The three of us then entombed ourselves in the cabin behind Pete's house in Ojai until we all agreed on how the finished product should read.
You hear the horror stories of three-person writers' rooms, but such was not the case with us. It took long hours and many kicks of the sieve for sure, but we could not have been more united on the story we wanted to tell and the way we wanted to convey it.
Vallelonga: Luckily, I had the audio tapes that I recorded of my father telling the story; I had all the notes from my numerous conversations with Dr. Shirley too, and I had outlines and treatments that I had written over the years. I also had the letters my father wrote to my mother while he was on the tour. All of this gave us the basic beginning, middle and end, so now it was just a matter of taking all the stories and weaving them into the script that Peter wanted to shoot.
Their tour went on for almost a year and a half, but we decided to tell it in just the first couple months leading to the Christmas break. So we took some stories that happened after that, and combined them into the first couple months. That was the creative license we took, taking the best vignettes and connecting the dots to make them all work together. Pete was very clear in his vision; he knew the story would live and die with the two men and their relationship.
It's about the two of them, two guys in a car talking, testing and learning about each other. But besides this friendship and odd-couple story, there was the serious subject of the racism that they faced during the trip, the courage that Dr. Shirley had to deal with it, and how being exposed to it changed my father's life. We all knew that the script had to address this with reverence and respect.
We realized the important message we could present with this film, so the three of us pored over the script. Every word had to be perfect; the message we wanted to convey was too important for it not to be. And Pete had such a clear vision of the film he wanted to make, he knew when the script was ready. And I couldn't be prouder of the work Brian, Pete and I did.
Currie: I often joke that it took 50 years of friendship to get this movie made. I've known Nick for 30 years, Pete for 26 and now Mahershala [Ali, who plays Dr. Shirley] and Viggo [Mortensen, who plays Tony Lip] for two apiece. It's a movie about friends and family, and I can honestly say that, by shoot's end, the cast and crew became like family to me. I cannot think of a nicer, more professional group of people to be associated with, and their tireless efforts and selfless manner have made this movie the most pleasant professional experience of my life.
From the Oscars to the Emmys.
Get the Envelope newsletter for exclusive awards season coverage, behind-the-scenes stories from the Envelope podcast and columnist Glenn Whipp's must-read analysis.
You may occasionally receive promotional content from the Los Angeles Times.