Letting the emotions of the moment guide the script for 'The Rider'
On April 1, 2016, Brady, a young cowboy and horse trainer from the Pine Ridge Reservation in South Dakota, entered the PRCE rodeo in Fargo. He felt confident after a string of successful rides, but that night he was thrown off by a notoriously difficult horse, and his head was stomped and his skull crushed. With internal bleeding to his brain, Brady was rushed to the hospital and placed into a three-day induced coma.
I had known Brady for a year-and-a-half before his near-fatal injury. I watched his life and physical health change dramatically after the injury. His life was turned upside down, but his deep conviction towards his way of life never wavered. Brady is a young man of the land. He feels most at home when he is on the range, riding, hunting, fishing and staying away from the hustle and bustle of modernity.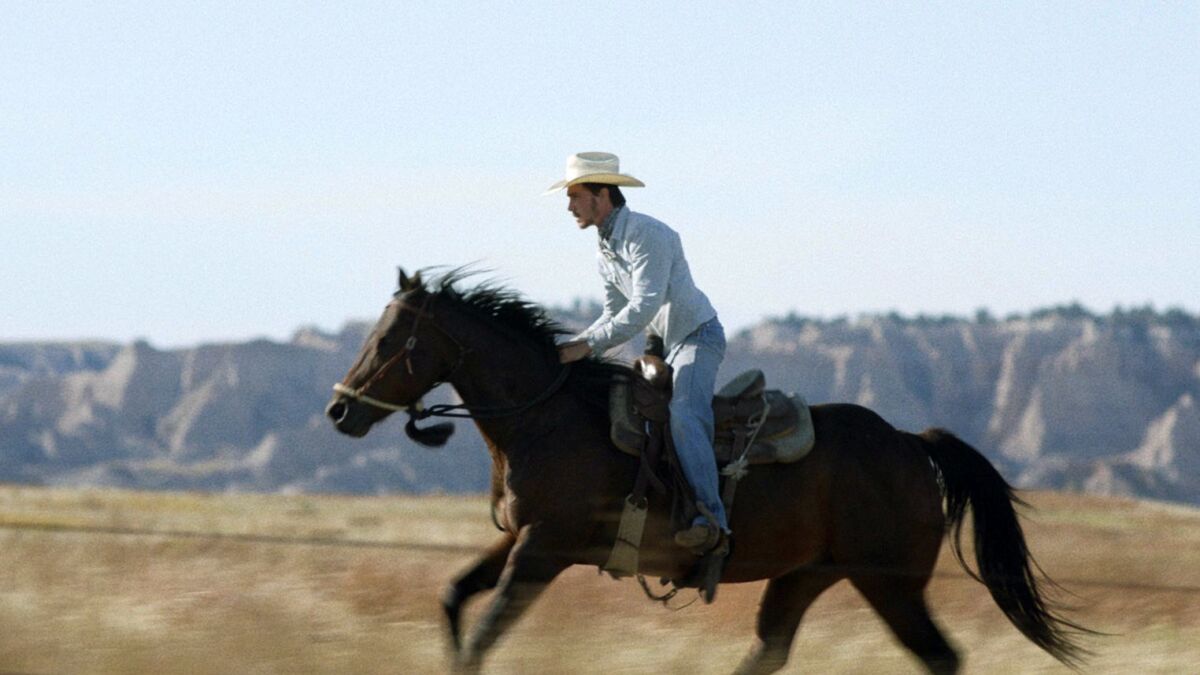 Ignoring the doctors' advice, Brady was back training wild horses in no time. We talked about why he continued doing something that he knew came with such a great risk to his life. He told me a story about his horse Apollo, who he had to put down a month previously after it was severely injured by a barbed-wire fence.
"If an animal around here gets hurt like I did, they get put down. I was only kept alive because I'm human, and that's not enough." Brady reflected on the day he and his father went out to the prairie and said goodbye to Apollo.
"I believe God gives each of us a purpose. I'm not who I am if I can't do what I was born to do." I took out my notebook and wrote down what he said, and I started to work on a story that could lead the audience to the moment when they can hear these words from Brady himself on screen.
Brady's own reflection on the first few months of his life after the injury became the foundation of the script. For example, Brady told me that one evening when he came home and he saw Gus, the family horse he has been riding since he was a child, standing in the evening light by his house, "it was as if Gus was waiting for me to go for a ride."
I know the landscape, and I've watched Brady connecting with Gus countless times. I just needed to create a situation in the script so that this moment could work in the film. Many of the emotional moments in the film were written this way.
Things change on a daily and hourly basis on a shoot that depended on our non-actors' daily schedules, real-life events, weather and the limitations of a five-person crew. I was constantly rewriting on set. If a scene isn't working, I usually rewrite instead of forcing things and doing more takes.
Based on what I saw in the dailies, I would write new scenes for the following day. It's a way of working that I'm fortunate enough to be able to continue into my next project, even on a slightly bigger scale. Most of the time, the risks and unpredictability pay off. For example, we cut a planned scene so we could go film Brady getting on a wild horse that had never been ridden before. We lost a scripted scene but gained so much more.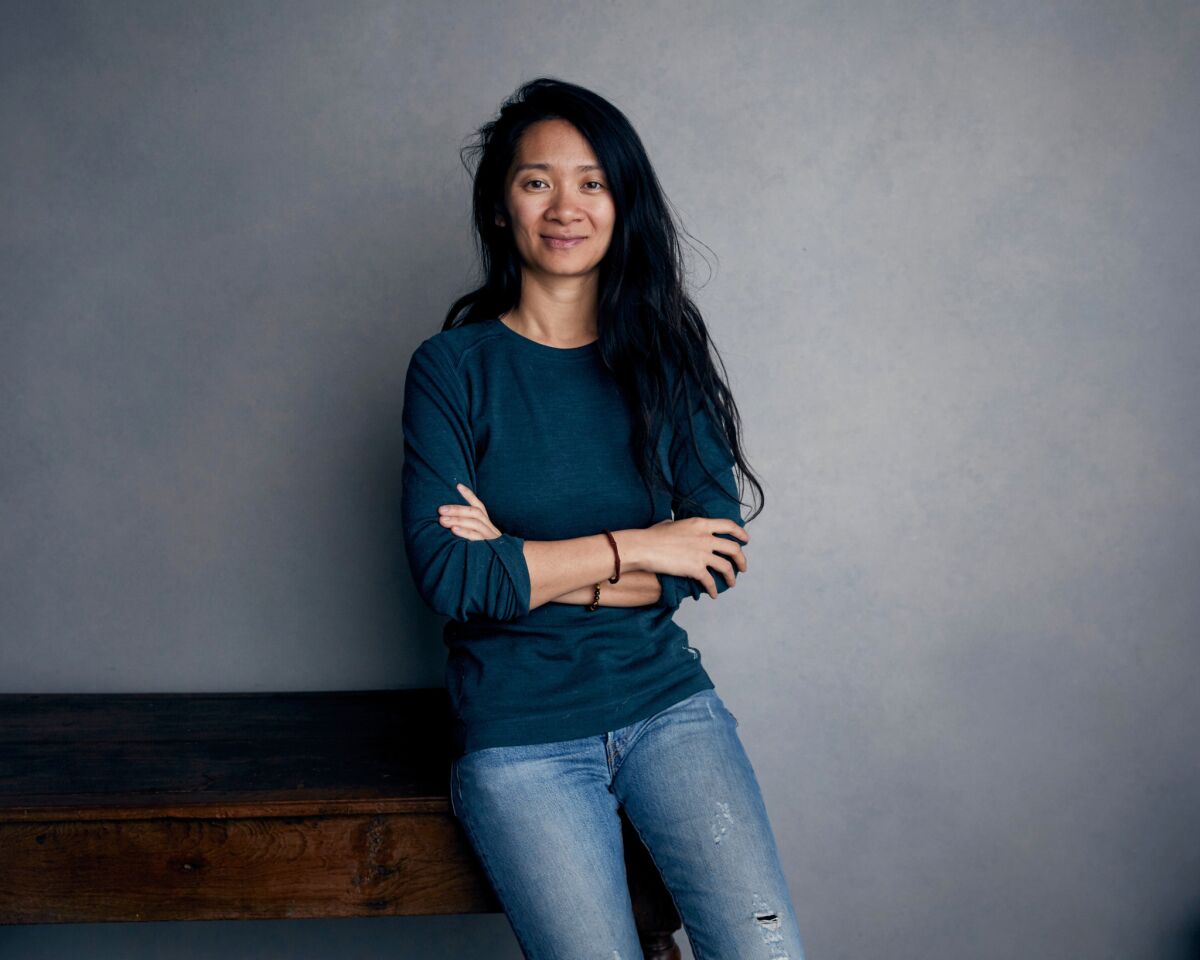 The challenge of working this way is that in order to include these kinds of moments, the script isn't always following the most structured plot points. I find myself sometimes wanting to add in more story, more dramatic events or sociopolitical statements. I would write them to fill up the script, but more often than not, when I returned to the ranch and started spending more time with Brady and his horses, none of those things really mattered.
It was about a young man, his connection with his horses and his re-connection with himself. It was more natural to let Brady's emotions guide the story.
When in doubt, I tune out everything, including my own perception of the world, and just focus on the human connection formed right in front of me.
FULL COVERAGE: Get the latest on awards season from The Envelope »
---
Get our L.A. Goes Out newsletter, with the week's best events, to help you explore and experience our city.
You may occasionally receive promotional content from the Los Angeles Times.