Tired of weak two-dimensional roles, women are creating their own TV series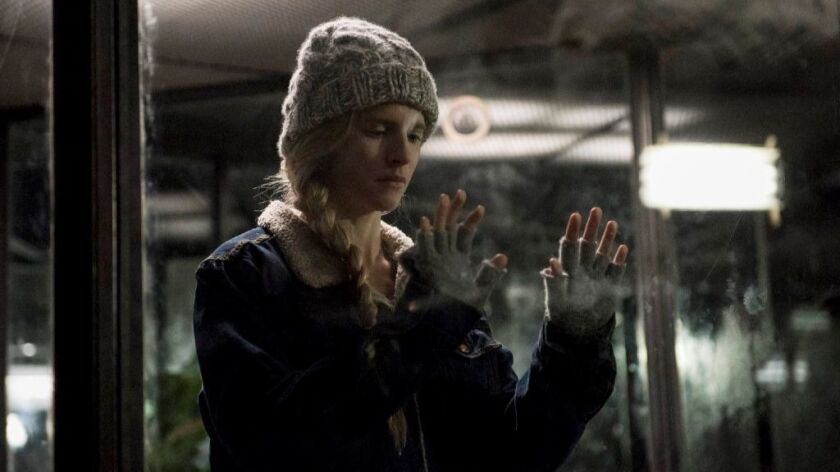 Katy Colloton, one of the six executive producer/writer/stars of TV Land's "Teachers," has an ongoing problem: She's so good at separating her writing duties from her acting duties that more than one script she's penned has left her dismayed on filming day.
"A lot of times I'll get to set to do a scene and go, 'Wait, I have to do this on camera?'" she says. "I forget I'm the one who's going to have to have something squirted in her face, and I'm like, 'I know I wrote that — but do I really have to do it?'"
First-World problems for a writer-star of any TV series, to be sure. But Colloton (along with her fellow "Teachers" multi-hyphenates Caitlin Barlow, Cate Freedman, Kate Lambert, Katie O'Brien and Kathryn Renée Thomas) is part of an intriguing "auteur" trend in television — a trend that is being led mostly by women (not necessarily all named some form of Kate).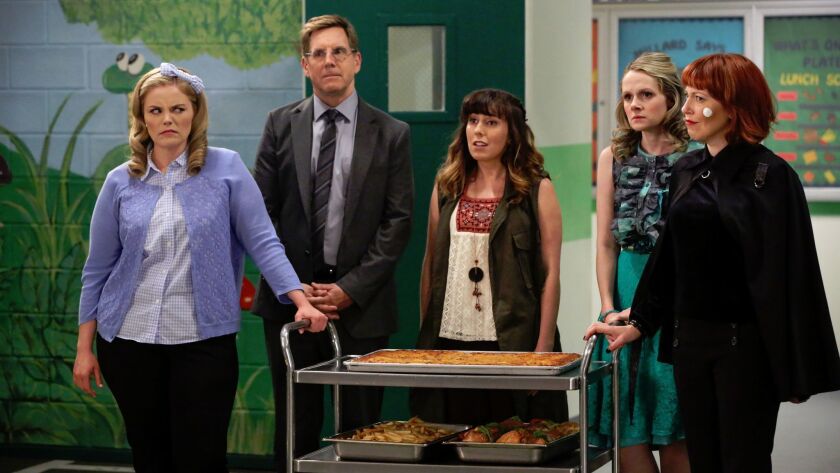 Bored and turned off by the lesser two-dimensional (often) male-written roles available, a large number of women (more often in comedic roles than not) are writing their own tickets by creating their own series — consider Amazon's "Fleabag," the CW's "Crazy Ex-Girlfriend," Netflix's "The OA" and HBO's recently ended "Girls" and Hulu's soon-to-end "The Mindy Project." And what they're putting out there is turning heads and causing executives to rethink what it means to put women in charge of their own TV destinies.
"When you're beginning as a young woman [in Hollywood], the parts available to you require some kind of moral or political compromise," says Brit Marling, creator and executive producer (with Zal Batmanglij) and star of Netflix's "The OA," one of the few female penned-and-starring dramas. "You have to be willing to wade through the muck to get to meaningful stories."
"Male comedic actors get noticed at a younger age; women seem to have to wait their turn in line," says Aline Brosh McKenna, co-creator (with star Rachel Bloom) of the CW's "Crazy Ex-Girlfriend." "Mindy got a show, but that was after years of being successful as a performer and a writer. Because I put Rachel under my arm she got to show people what she could do in her 20s."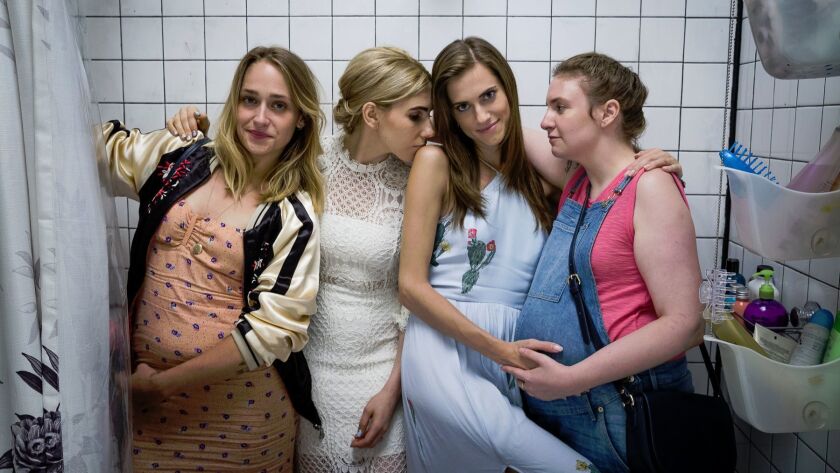 There are any number of reasons why executives and programmers have been reluctant to let women run the show they've created in the past, but it's not for lack of audience, notes "Girls" creator-star Lena Dunham. "Women have always been ready to watch, but the men in charge turned a blind eye to the audience," she says. "Now we are simply acknowledging the diversity of viewers and the natural desire to see ourselves on TV."
It's not easy wearing multiple hats, though; separating all the varied jobs requires concentration and a little help from the sidelines.
"There's always the fear I'm stretched too thin because I break every story, I'm in the writers' room and I edit every episode," says Kaling. "But the more you do it, the more shortcuts you learn. We came to Hulu in Season 4 [from Fox], and it turns out shorter runs and being able to push the boundaries of what you can say is particularly suited for [stars who are] double and triple threats."
A female-run set is different in other ways as well; Bloom says they are not nose-to-the-grindstone 24/7 at "Crazy Ex-Girlfriend." "It's an acknowledgment of humanity to have moms as department heads," she says. "People want to get home and be with their kids, so I've learned a lot about efficiency. You hear about mostly male showrunners who keep the writing staff until 4 a.m., and spend most of the time ... around on the Internet."
The good news is that the female-led shows seem to be more than a trend of the moment; most have proved ratings- and buzz-worthy enough to merit multiple renewals and have made stars out of many of their auteurs.
"I have a joke with my feedback team that we're lucky we made it now, because women were really 'in,'" says "Fleabag" creator-star Phoebe Waller-Bridge. "But there's enough proof now that female writers and characters can call the shots and create some of the best TV out there at the moment. I hope so, anyway."
"The precedent has been set," says Kaling. "Networks and studios are a little less scared of greenlighting these types of things."
Still, as the female-driven writer-star series becomes more entrenched and normalized, Marling suggests we may be in for more changes than merely how a writers' room operates.
"Women are taking the authorial voice and going, 'I'm not going to play just the girlfriend or wife that's written as an afterthought,'" she says. "We don't yet know the feminine mythology or what true female storytelling looks like yet. We're answering those questions in real time. It's so exciting to be inside that conversation and watch the work emerge."
See the most read stories this hour »
ALSO:
Emmys 2017: High time to topple the patriarchy?
Women writers and directors reflect on the female gaze
Q&A: Lena Dunham and Jenni Konner break down the series finale of 'Girls'
Elisabeth Moss and Joseph Fiennes build the tension in the dark world of 'The Handmaid's Tale'
---
From the Emmys to the Oscars.
Get our revamped Envelope newsletter, sent twice a week, for exclusive awards season coverage, behind-the-scenes insights and columnist Glenn Whipp's commentary.
You may occasionally receive promotional content from the Los Angeles Times.