Frankie Shaw keeps social commentary at the fore in the comedy 'SMILF'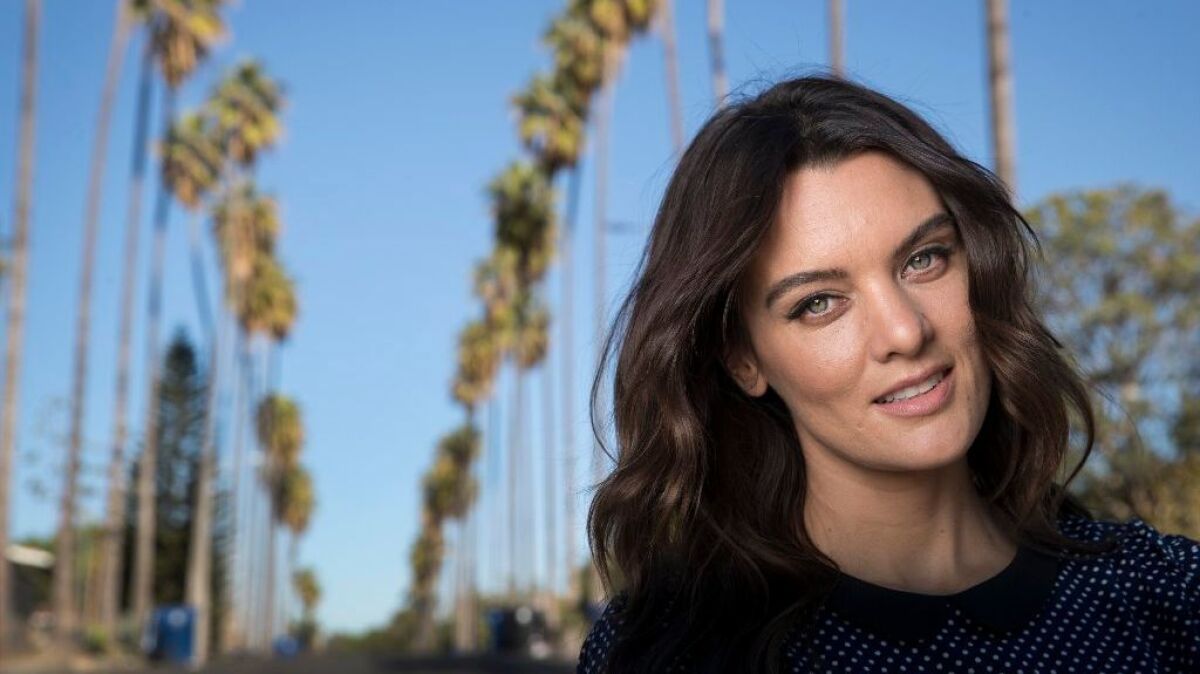 When a gorgeous, blond Australian woman tries to compliment Southie protagonist Bridgette Bird in the first episode of "SMILF," she earnestly tells Bridgette, "You have a gritty quality."
"I definitely wouldn't call myself 'polished,' " says "SMILF" creator-executive producer-writer-director-star Frankie Shaw, laughing richly. "Or 'manicured.' I don't know what the opposite of that would be. 'A little messy,' maybe?
"There's also something of the way I grew up — my nickname on my basketball team was 'Scrappy' because I'd get all the loose balls. So there is that quality to me, I think."
WATCH: Video Q&A's from this season's hottest contenders »
The Brookline, Mass., native's vaguely autobiographical freshman Showtime comedy series has been nominated for a Golden Globe for television comedy and for Shaw's lead performance. On the show, struggling actress/wannabe pro-basketball player Bridgette lives in a one-room apartment with her toddler son, Larry (yes, "Larry Bird"), trying to co-parent with her earnest but addicted ex (now dating the blond, who catches Bridgette's eye as well). In the mix is Bridgette's devoted but moody mother, a career-redefining performance by Rosie O'Donnell.
"SMILF" depicts realities of single motherhood in an economically challenged Boston neighborhood. It navigates the murky waters of class struggle and gender politics through a sexually liberated "girl from the neighborhood" who mixes an accomplished liberal-arts education with some impulsive behavior.
It can be easy to miss the meanings among the couplings.
"In the pilot and in Episode 4 when we're outside the bakery, there's this graffiti of the Madonna with boobs drawn over it. We created that on purpose, to represent the theme of the whole series. That is the show," says Shaw of "SMILF's" direct swipe at the madonna/whore paradigm. "These are labels stuck on women. These are not ways women actually exist in the world.
"My location manager in Boston really didn't want me to draw the boobs physically, so I had to add them in VFX later. There would have been too much protest around Southie," she says, with a delicious laugh.
Bridgette makes some questionable calls, no doubt, including a sudden tryst with a home-from-college kid she once tutored (occasionally writing his essays, including his college entrance essay). But those calls are hers. The character owns who she is, including her sexuality. "SMILF" can be a gonzo comedy, but when a man takes a liberty of the grabbing sort, Bridgette's response is to lay him out.
The social commentary of the show is most important, alongside the entertainment factor. If we're not saying something, it's not worth making.
— Frankie Shaw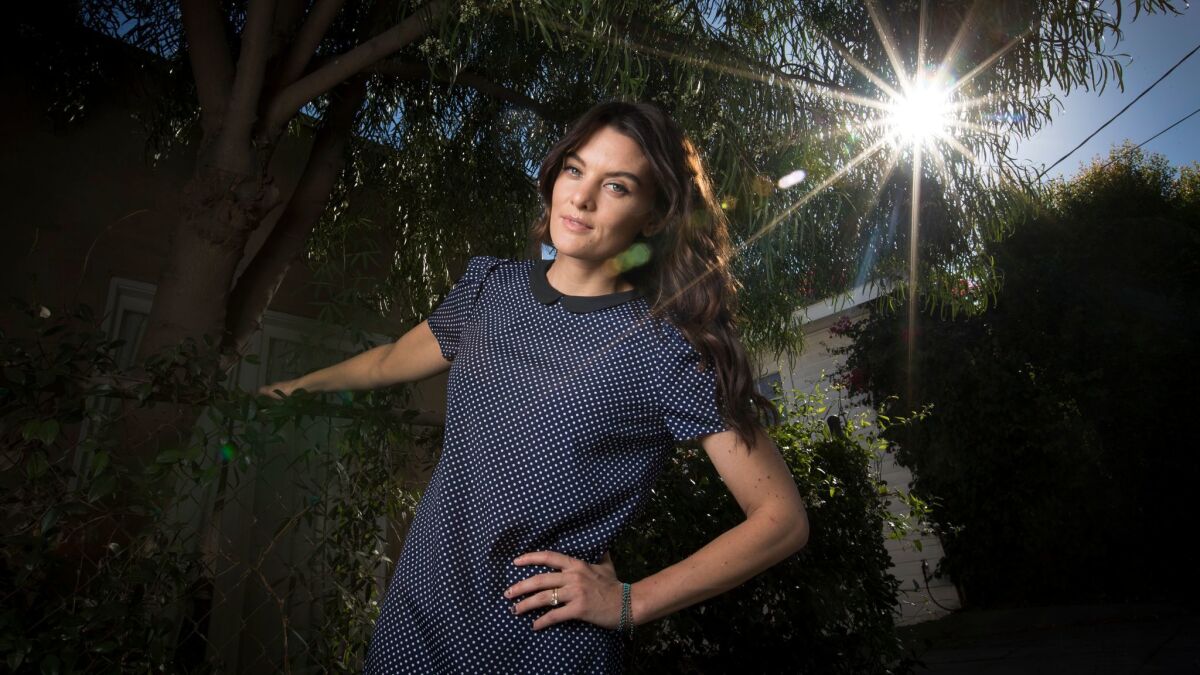 "The social commentary of the show is most important, alongside the entertainment factor. If we're not saying something, it's not worth making," says Shaw, and she means it. She rattles off books and authors whose influence is felt in the series, including "Women, Race, & Class" by Angela Davis; "The Gender Knot" by Allan G. Johnson; and "The Price of Motherhood" by Ann Crittenden.
"I was in touch with Ann Crittenden; she's a Pulitzer-winning economist," says Shaw. "She was like, 'Take any stories you want.' "
As to which stories Shaw takes from her own life, she says her experiences as a single mother with a toddler in Hollywood were the show's foundation. Other details track as well.
"I really was a tutor. I wrote college-application essays for kids in L.A.; that's real. Some of the other stuff — like, I never slept with a 20-year-old kid; that's pure story," she says.
She allows that "SMILF" sometimes bridges the gap between history and her story as she'd like it to be. Including a time when she was groped the way President Trump has bragged about on tape.
"I was grabbed by the … on a subway in New York City. Instead of punching the guy, I froze and jumped off at the next stop. What do I wish I would have done?"
The show can go on flights of fancy — a hilarious mushroom trip, unexplained visual references to the German cult film "Run Lola Run." But part of its brain space is always occupied by Bridgette's son. In the first episode, a sexual encounter is broken up when the fellow involved realizes Larry is sleeping next to them in the bed. As he flees, he says maybe they could continue when Larry's not around. She says, wistfully, "He's always around."
"That's sort of the root of all of it," says Shaw. "It was important that Larry was in the show all the time; that she's thinking of him all the time. That's the core theme. This girl trying to figure out her life while taking care of this little person who's always there."
---
Get our L.A. Goes Out newsletter, with the week's best events, to help you explore and experience our city.
You may occasionally receive promotional content from the Los Angeles Times.