With 'Bloodline,' Linda Cardellini tackles drugs, murder — and a fair bit of drinking
Meg Rayburn of "Bloodline" has had a tough year.
The fictional character, played by Linda Cardellini in the Netflix original series (now in its second season), has become increasingly entangled in her affluent family's messy mistakes — i.e. drug trafficking, extortion and murder. Meg is an accomplished attorney who knows better, yet still risks it all to help the morally compromised Rayburn clan bury dark family secrets in the Florida Keys.
"What happens really changes who she is," said Cardellini, who recently dropped by the L.A. Times to speak with The Envelope regarding Meg's downward spiral, the building tension among "Bloodline's" siblings and her character's unhealthy coping skills.
"She's developed a little bit of a drinking problem. … Someone on the Internet called her Boozy Meg," laughed Cardellini.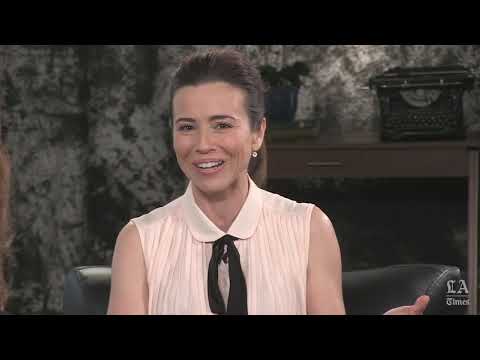 Linda Cardellini talks about Meg Rayburn's downward spiral on the Netflix series "Bloodline."
Cardellini co-stars alongside Sissy Spacek (Meg's mother, Sally Rayburn), Kyle Chandler (Meg's brother John) and Norbert Leo Butz (brother Kevin) in this suspenseful drama that takes family dysfunction to a whole new level.
The mess they created in Season 1 has snowballed, and Meg is perpetually the one left cleaning things up. "She does have a lot on her shoulders," said Cardellini.
VIDEO: Exclusive interviews with TV stars from your favorite shows
The series, created by Todd and Glenn Kessler and Daniel Zelman of "Damages," is Cardellini's most recent recurring role in a television series. It follows her run on "Mad Men" as Don Draper's neighbor and lover Sylvia (lucky girl), her role as Sam in "ER" and, of course, Cardellini's television debut playing Lindsay in the cult favorite "Freaks and Geeks."
"I still love when people ask me about that show," said Cardellini of the series that essentially kickstarted her career more than 15 years ago. "I take it as a huge compliment."
See what else she had to say in the video below.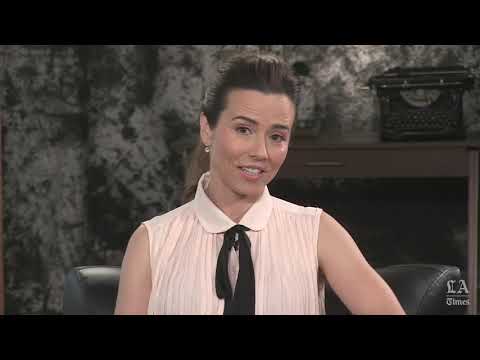 The Los Angeles Times' Lorraine Ali talks with Linda Cardellini about "Bloodline."
From the Oscars to the Emmys.
Get the Envelope newsletter for exclusive awards season coverage, behind-the-scenes stories from the Envelope podcast and columnist Glenn Whipp's must-read analysis.
You may occasionally receive promotional content from the Los Angeles Times.