Awards season is coming up. See how they rank, from must-see to pass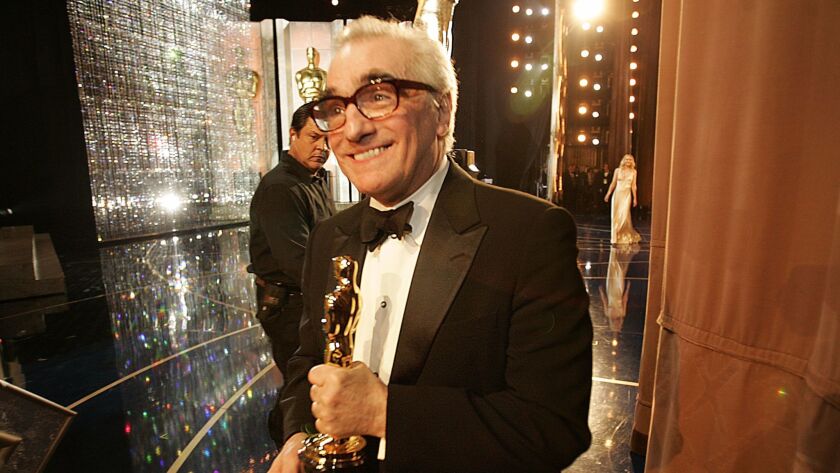 We're just turning the calendar to December, and already awards shows are popping up fast and furious, keeping statue assembly line elves working long into the nights. The Gotham Awards were Monday. Something called the National Board of Review announced its nominees Tuesday. The New York Film Critics Circle and Broadcast Film Critics Assn. will reveal their slates Thursday.
And on Friday they rested. Because even God probably can't keep up with awards season.
Which is why we decided to rank the awards shows, letting you know which groups to watch and which to ignore. No need to thank us … unless you win one of these things someday. Then you damn well better mention us in your acceptance speech. (Except if it's a Hollywood Film Award, that is.)
1) OSCARS
Established: 1929
Ranking rationale: Everything else owes its existence and advertising to this show, which began its life as an afterthought to studio mogul Louis B. Mayer's desire to scuttle guilds and labor unions. Hooray for Hollywood!
High point: From the show: Cher's Bob Mackie era, David Niven's improv reaction to a streaker in 1974. From the awards: How about Martin Scorsese finally winning the director Oscar for "The Departed" in 2007?
Low point: From the show: "We Saw Your Boobs" in 2013. From the awards: "The King's Speech" winning best picture over "The Social Network" in 2011.
2) GOLDEN GLOBES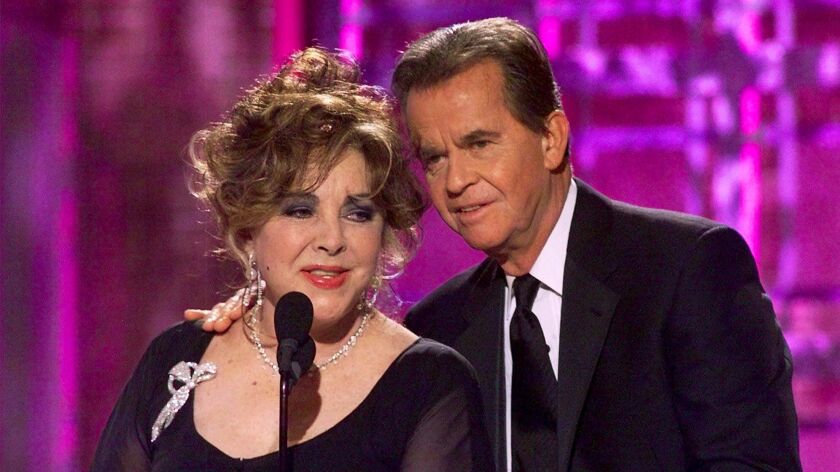 Established: 1944
Ranking rationale: Hollywood Foreign Press Assn. membership remains as sketchy as ever, even if its voters aren't making wacky choices as often as they used to. But network ratings legitimize the group and its awards — sort of. Anyway, it's usually a fun night and much better television than the Oscars.
High point: For a classic Globes mixture of star power and inebriation, it doesn't get better than a plastered Elizabeth Taylor presenting best picture drama in 2001.
Low point: And the 1982 award for New Star of the Year … Pia Zadora!
3) SCREEN ACTORS GUILD AWARDS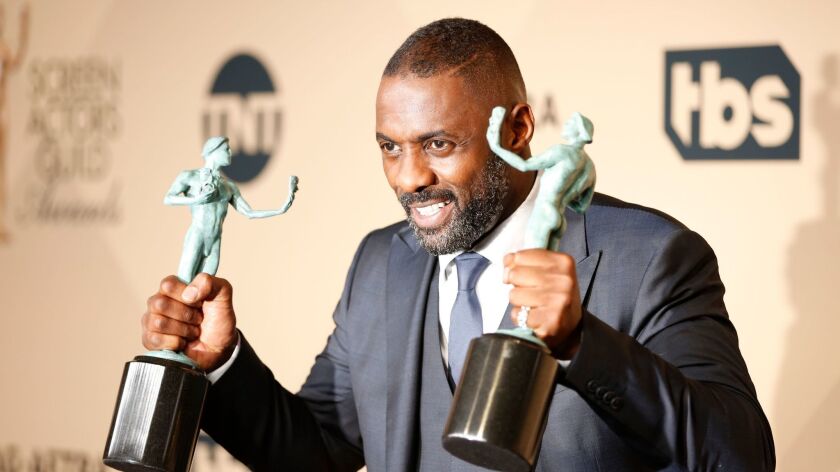 Established: 1995
Ranking rationale: Actors! The world revolves around them — or so they think. The winners here often go on to win Oscars. Also, the cast award is always a fun way to see a film's entire ensemble together — though if Jennifer Lawrence is involved, there should be a rule that she must give the speech.
High point: "Ladies and gentlemen, welcome to diverse TV," Idris Elba quipped in January after Viola Davis' win for "How to Get Away With Murder." Elba won two SAG awards, including an honor for his work in the movie "Beasts of No Nation," just weeks after the Oscars took a PR hit for failing to nominate any actors of color for a second straight year.
Low point: Nominees on the television side are more typically two years behind the curve.
4) DIRECTORS GUILD AWARDS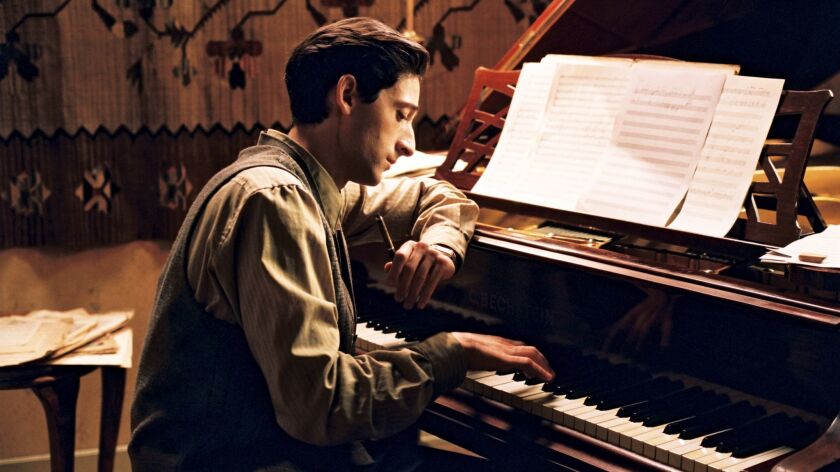 Established: 1948
Ranking rationale: Auteurs! The world actually does revolve around them. Plus, it's almost an ironclad Oscar predictor. Only seven DGA winners have not gone on to win the Academy Award, most recently (and famously) Ben Affleck.
High point: Martin Scorsese and Joel and Ethan Coen on the same stage, as the former presented the brothers top honors for "No Country for Old Men" in 2008. (Judging from the way he gave the envelope a second look, we think Scorsese might have believed Paul Thomas Anderson's "There Will Be Blood" should have won.)
Low point: Rob Marshall's "Chicago" prevailing over Roman Polanski's "The Pianist" in 2003. Plus too many actors winning for movies that haven't held up particularly well. (C'mon, directors! Close your ranks!)
5) PRODUCERS GUILD AWARDS
Established: 1990
Ranking rationale: The PGA uses the same preferential voting ballot that the academy employs, meaning its winner usually goes on to take best picture. Except when it doesn't, as was the case last year with "The Big Short" taking the PGA and "Spotlight" winning the Oscar.
High point: The top-prize tie between "12 Years a Slave" and "Gravity" in 2014 made pundits' heads explode.
Low point: "The King's Speech" won here too.
6) FILM INDEPENDENT SPIRIT AWARDS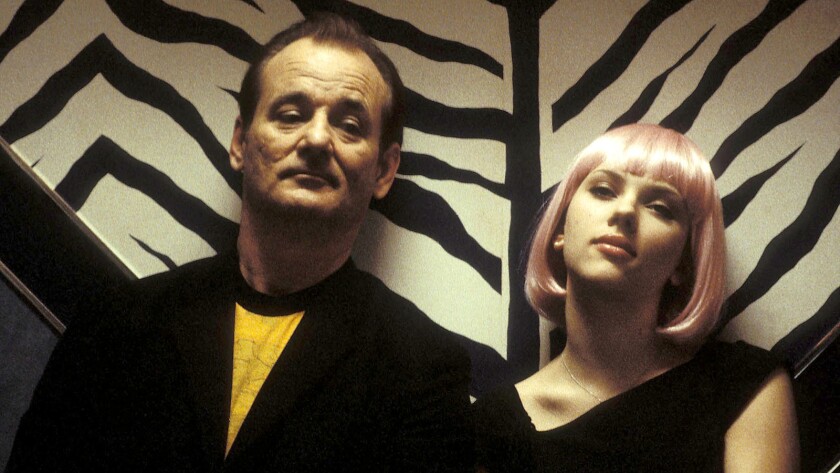 Established: 1984
Ranking rationale: Loose ceremony held in a tent on the beach in Santa Monica the day before the Oscars. Could stand to be looser with choices, though, as winners too often mirror the Oscars.
High point: Bill Murray's win for "Lost in Translation" in 2004, demonstrating why it would have been awesome if he, and not Sean Penn, had gone on to win the Oscar. "I have no prepared remarks," Murray began. "I didn't feel that would be independent."
Low point: "Silver Linings Playbook," a borderline indie at best, sweeps the Spirits in 2013, leading many to question the Film Independent show's mission and/or point.
7) WRITERS GUILD AWARDS
Established: 1949
Ranking rationale: The nominations never include the entirety of the film year's best as some screenwriters don't belong to the guild and many movies are not guild signatories.
High point: The great Harold Ramis receives a posthumous career honor in 2014, continuing a welcome willingness on the part of the guild to acknowledge that superb comic writing deserves recognition too.
Low point: Simultaneous ceremonies in New York and L.A. can ruin the suspense when the West Coast show lags behind.
8) LOS ANGELES FILM CRITICS ASSN., NEW YORK FILM CRITICS CIRCLE AND NATIONAL SOCIETY OF FILM CRITICS
Established: 1975, 1935, 1966, respectively
Ranking rationale: LAFCA and NYFCC, early December voters, can establish an outsider movie's awards legitimacy. The L.A. group's recognition of George Miller last year helped propel "Mad Max: Fury Road" to 10 Oscar nominations.
High point: L.A. critics group gives Terry Gilliam's then-unreleased "Brazil" best picture, director and screenplay in 1985, prompting Universal studio head Sidney Sheinberg to put Gilliam's cut of the movie in theaters.
Low point: New York critics opt for insanely early voting date beginning in 2011, putting a priority on "First!" rather than best.
9) BRITISH ACADEMY OF FILM AND TELEVISION ARTS AWARDS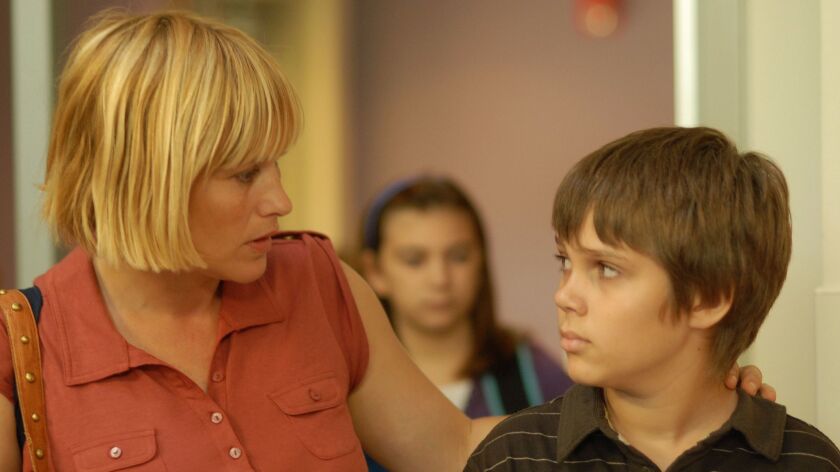 Established: 1948
Ranking rationale: Oscars equivalent for the tea-and-crumpet crowd. In 2001, BAFTA moved its ceremony date so it'd take place before the Oscars. Because there's a small overlap between BAFTA and Oscar voters, pundits strain to parse meaning from the winners. It's minimal.
High point: Picking "Boyhood" over "Birdman" in 2015.
Low point: "The King's Speech" won here too.
10) CRITICS' CHOICE AWARDS
Established: 1996
Ranking rationale: Broadcast Film Critics Assn. event that prides itself on predicting the Oscars. Never met a category it couldn't engrave — there's a best action movie, a best comedy and a best picture, along with animated feature and foreign film prizes. (Let's hope westerns don't make a comeback.)
High point: TV deal with A&E.
Low point: Just this year: Ridiculously early vote date precludes consideration of late-breaking movies like Scorsese's "Silence." Prominent members resign after group announces marketing partnership with Entertainment Weekly.
11) OTHER GUILD AWARDS
Established: Various and sundry times
Ranking rationale: All the guilds comprising the gifted people responsible for making movies truly special — cinematographers, costume and production designers, editors, sound, makeup, visual effects (Have I forgotten to thank anybody? Sorry!) — host their own awards shows too, keeping the chicken-dinner industry hopping through the winter.
High point: Depends on which justifiably proud parents you ask.
Low point: Depends on which justifiably upset parents you ask.
12) ANNIE AWARDS
Established: 1972
Ranking rationale: From the Annies website: "Each year we dress up and get together like the other academies to honor our stars." Wait … animators dress up???
High point: The murderers' row of animators — Tex Avery, Friz Freleng, Chuck Jones, Art Babbitt, Winsor McCay — honored for their careers in 1974.
Low point: Animators accuse DreamWorks exec Jeffrey Katzenberg of rigging the vote after his studio's "Kung Fu Panda" beats Pixar's demonstrably superior "WALL-E" in 2009.
13) GOTHAM AWARDS
Established: 1991
Ranking rationale: Originally formed to honor movies made in the Northeast, the Gothams capitulated to recognizing Hollywood in 2004. Now it's basically an early Spirit Awards held in the dead of New York winter, as opposed to the Spirits' sunny Saturday on the Santa Monica beach. Guess which event is more fun.
High point: Trumpets itself as the first event of the awards season.
Low point: Not really the first event of the awards season. (See below: Hollywood Film Awards)
14) NATIONAL BOARD OF REVIEW
Established: 1909
Ranking rationale: Who these "film enthusiasts" are and how they vote have always remained a secret. But they have a tradition of being the first to announce their slate, guaranteeing coverage for a day until actual, legitimate groups begin to weigh in.
High point: None. (See below.)
Low point: Showing a suspicious amount of love recently toward Clint Eastwood. Best actor for "Gran Torino"? Best director for "Invictus"?
15) HOLLYWOOD FILM AWARDS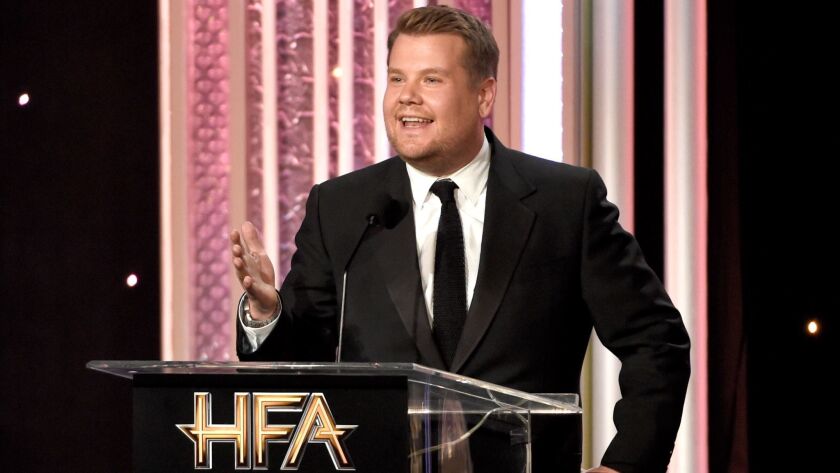 Established: 1997
Ranking rationale: The show that CBS called the "greatest-kept secret in Hollywood" has gone back to being just that, with prizes going to anyone willing to show up. That they continue to do so is a testament to Hollywood's desperate need for approval, no matter what form it takes.
High point: The annual mocking of these fake prizes, even as A-list talent regularly turns up to accept them. "If you haven't won an award tonight and you're here, you should fire your publicist," host James Corden joked this year.
Low point: "Multi-year broadcast agreement" with CBS ends after just one year when 2014 ceremony draws infomercial-level ratings.
See the most-read stories this hour »
Twitter: @glennwhipp
ALSO:
Gotham Awards: Big night for 'Moonlight'
Nods for 'Moonlight' and 'Manchester' at Gotham Awards but not for 'La La Land'?
'Manchester by the Sea' named best film by National Board of Review
---
From the Emmys to the Oscars.
Get our revamped Envelope newsletter for exclusive awards season coverage, behind-the-scenes insights and columnist Glenn Whipp's commentary.
You may occasionally receive promotional content from the Los Angeles Times.